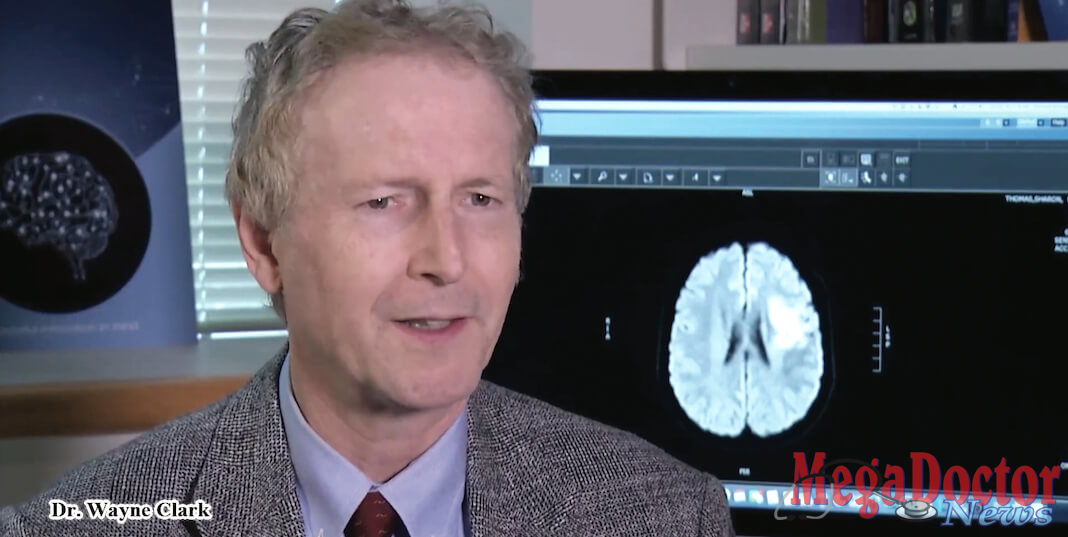 As originally published by Mega Doctor News in its newsprint edition January 2018
Stroke Treatment- This new study is very promising; Sharon Thomas and Steven Donovan were each victims of a stroke and immediately became critical. Both were administered clot-busting drugs, which is a critical first step toward treating the stroke. Sharon and Steven later became part of a clinical trial at the School of Medicine of the Oregon Stroke Center at Oregon Health and Science University, where doctors were testing the efficacy of stem cell treatments for strokes.
In charge, is Wayne Clark, a professor of neurology in the OHSU School of Medicine and director of the Oregon Stroke Center at OHSU.
The report is that both are doing well, back at home, working enjoying life and family. This medical breakthrough, cold be one among the best that we will see during this decade.
When I learned about the findings and results, there was nothing more important than to bring this to our readers. Having information about treatments that save lives, its important and exciting.
Dr. Clark finds himself in a very special place and time to be leading these extraordinary findings, that will give people an opportunity to live. In this issue, learn more about the use of stem cells treatment for strokes.
On another matter, the Women's Hospital at Renaissance (WHR) announced the arrival of the first baby in 2018! Delivered by Dr. Jimmi Rios, baby Ethan Garcia entered the world on January 1, 2018 at 12:15 AM.
Also, DHR Health (DHR) announced it has earned The Joint Commission's Gold Seal of Approval® for Advanced Certification for Total Hip and Total Knee Replacement.
Our condolences to the Tavarez family. Dr. Marvin Tavarez passed away peacefully at his home on Tuesday, January 16, 2018. Dr. Tavarez was born in Mexico City, the son of Vicente and Margarita Tavarez.
Great News- The University of Texas Rio Grande Valley School of Medicine has been awarded two grants totaling $650,000 from Methodist Healthcare Ministries of South Texas Inc. for two of its clinical outreach initiatives.
Amazing- New blood test can detect early signs of 8 kinds of cancer. Scientists have developed a noninvasive blood test that can detect signs of eight types of cancer long before any symptoms of the disease arise.
Medical Breakthroughs- Valley Baptist Neuroscience Department Participates in Groundbreaking Stroke Research. As it relates to ischemic stroke treatment, patients and physicians have often relied on the saying "time equals brain" – meaning that the faster a patient is able to receive medical treatment, the greater chance that they will experience a successful recovery. Read more in this issue.
Flu season has kicked off in full force, with the Centers for Disease Control and Prevention (CDC) reporting Friday that influenza is already widespread in 26 states across the U.S.
The peak of the flu season typically comes in February. The disease is getting an early start this year thanks to cold weather that's present across much of the United States. Making things worse is that this year's flu vaccine is thought to only be 10-33% effective against this particular strain, USA Today reports. That means even people who received the vaccine could end up catching the flu.
There is more in this issue, you'll enjoy it!
Related articles:
Study: Treatment for Stroke Using Stem Cells Shows Promising Results
DHR Health Becomes the First Hospital South of Houston to Receive Advanced Total Hip and Total Knee Replacement Certification from the Joint Commission
School of Medicine receives $650,000 in Grants from Methodist Healthcare Ministries
Valley Baptist Neuroscience Department Participates in Groundbreaking Stroke Research