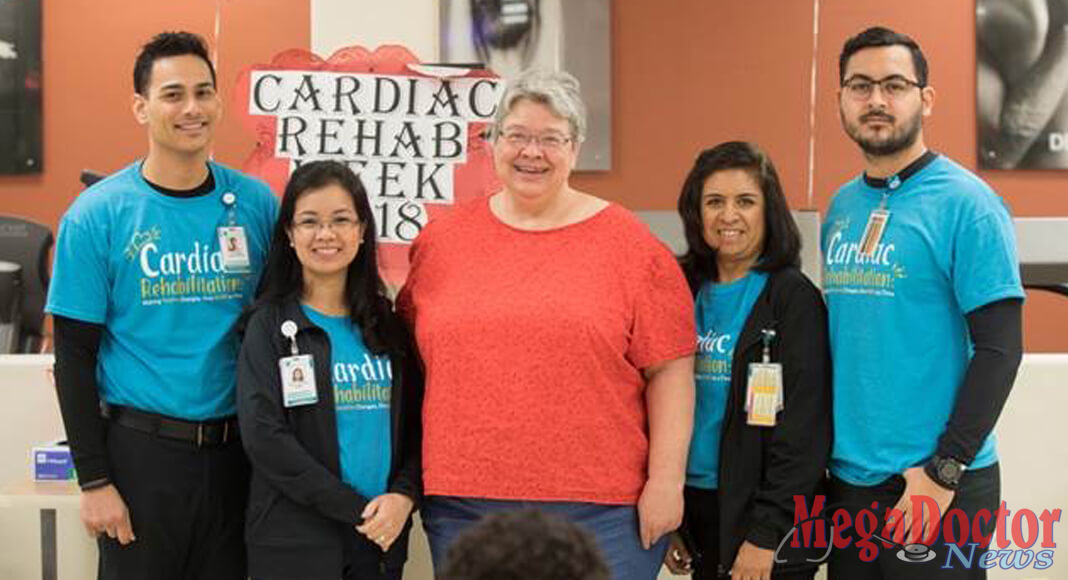 Mega Doctor News
- Advertisement -

Edinburg, TX— DHR Health and the DHR Health Therapy Institute celebrate Cardiac Rehabilitation Week February 11-17, 2018. Cardiac Rehabilitation Week recognizes the crucial role of cardiac rehabilitation in reducing the potentially devastating effects of heart disease and improving quality of life for patients and their families.
The Therapy Institute at DHR Health offers Phase II Cardiac Rehabilitation for patients who have recently suffered a heart attack, have congestive heart failure or have had a surgical cardiac procedure. The goals of cardiac rehabilitation are to improve long-term outcomes, reduce the risk of serious complications and prevent secondary cardiac events. The program includes medically supervised exercise, nutritional counseling, psychosocial counseling, lifestyle modification and risk factor management.
Cardiac Rehabilitation Week, initiated by the American Association of Cardiovascular and Pulmonary Rehabilitation (AACVPR), coincides with both Valentine's Day and American Heart Month in an effort to draw greater national attention to heart health. This year's theme, "Making Positive Changes, One Beat at a Time," honors the patients, families and healthcare professionals who are dedicated to cardiac rehabilitation as a vehicle for a healthy lifestyle.
For more information about cardiac rehabilitation or the services offered at the DHR Health Therapy Institute, please call (956) 362-6636.