- Advertisement -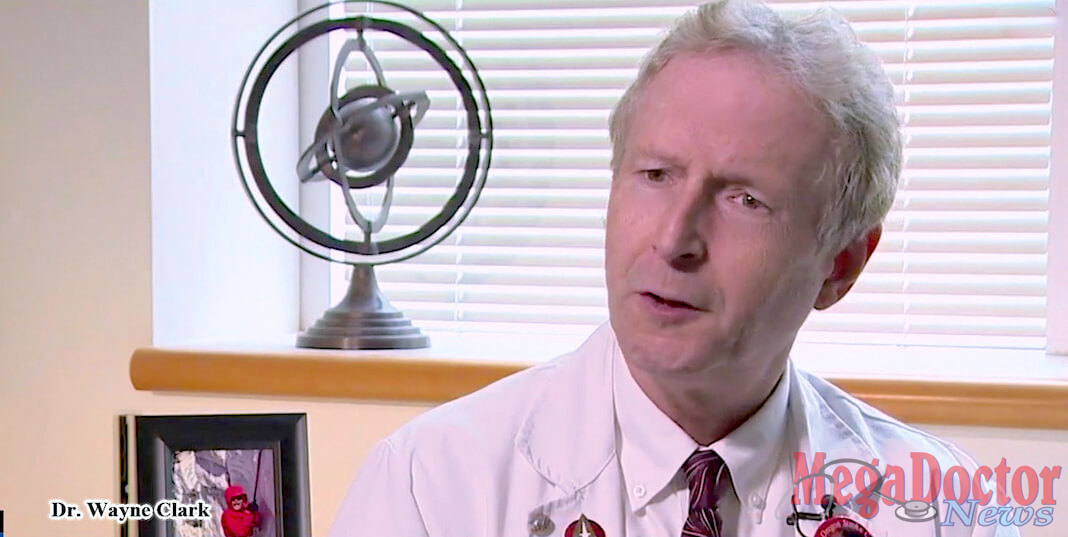 Special
As originally published by Mega Doctor News in its newsprint edition January 2018
South Texas is predominantly a Hispanic area and because a diet rich in fat, high in calories, little exercise or none, some veggies or not, this makes a perfect recipe for a multitude of diseases. One of them high on the list is stroke.
The evolution of medicine and new treatments is going fast, but some might think not soon enough to save lives.
Fortunately, a new study has shown promising results when it comes to treating strokes. The only stroke medication currently available must be given within three hours to achieve maximum benefit. Because the short time, many patients do not make it to the hospital in time to receive it.
Today, a newly developed treatment involving the use of stem cells to promote brain recovery may significantly extend this window potentially.
Stroke is a brain injury caused by an interruption in blood flow. Brain tissue that does not get oxygen and nutrients from blood can die within minutes. The damage to the brain can cause a sudden loss of bodily functions. The types of function that are affected will depend on the part of the brain that is damaged.
The good news is that there is new data from a phase II clinical trial that show this treatment can be effective up to 48 hours after the onset of stroke. The research was published by The Lancet Neurology.
"If these results are confirmed, this will open up the number of patients who would be able to receive treatment for their strokes," said study co-author Wayne Clark, M.D., a professor of neurology in the OHSU School of Medicine and director of the OHSU Stroke Program.
OHSU was the top-enrolling study site among 33 worldwide.
This an excellent study, if you take into consideration that stroke, is the fifth leading cause of death for Americans, but the risk of having a stroke varies with race and ethnicity. Risk of having a first stroke is nearly twice as high for blacks as for whites, and blacks have the highest rate of death due to stroke. Though stroke death rates have declined for decades among all race/ethnicities, Hispanics have seen an increase in death rates since 2013.
The global study involved a total of 129 participants, 65 of whom received stem cells grown from bone marrow and given intravenously, and 61 who received a placebo within the first 48 hours of the stroke's onset. The results showed that the stem cell treatment could be done safely with no adverse side effects. Also, the researchers found participants treated with stem cells showed improvement in several measures of neurologic recovery at one year compared with controls. The stem-cell treated patients also were seen to have a lower chance of having a severe infection.
The severity of the problem in the United States is shown in published statistics. Stroke kills about 140,000 Americans each year-that's 1 out of every 20 deaths.
Someone in the United States has a stroke every 40 seconds. Every 4 minutes, someone dies of a stroke. Every year, more than 795,000 people in the United States have a stroke. About 610,000 of these are first or new strokes. About 185,00 strokes-nearly 1 of 4-are in people who have had a previous stroke.  About 87% of all strokes are ischemic strokes, in which blood flow to the brain is blocked.
Stroke costs the United States an estimated $34 billion each year. This total includes the cost of health care services, medicines to treat stroke, and missed days of work.
Stroke is a leading cause of severe long-term disability. Stroke reduces mobility in more than half of stroke survivors age 65 and over.
Current treatment options for this type of stroke, known as ischemic, involve the use of intravenous tissue plasminogen activator, or TPA, or removing the clot through a procedure known as thrombectomy, available at comprehensive stroke centers like OHSU. However, due to shorter time windows, "less than 5 percent of patients with ischemic stroke can receive these therapies," the authors wrote. "Hence, there is a large unmet need for safe, effective, and widely available treatments for acute stroke beyond six hours from symptom onset."
Stem cell therapy also can be given in addition to either TPA or thrombectomy as almost half of the participants in the trial received one of these before the stem cells were started.
The study appeared to show the most significant benefit with participants treated in the first 36 hours. The next step involves a phase III clinical trial. Researchers will focus on expanding the number of participants and reducing the time window after stroke to less than 36 hours until the start of therapy.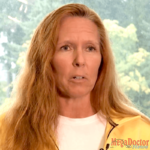 In the case of Sharon Thomas at 45 collapsed with a massive stroke that left her unable to walk, talk or swallow.
Physicians predicted she'd have a disability for the rest of her life. Fortunately, she's back at work and playing basketball for fun.
Sharon is among several dozen people who have responded surprisingly well to this new stroke treatment in a clinical trial at Oregon Health & Science University (OHSU) in the United States and Britain.
Doctors treated patients with an infusion of stem cells grown from adult bone marrow. Unlike other cells, stem cells can become specialized to repair organs and tissue.
"This really could vastly increase the number of patients that we could help after a stroke," said Dr. Wayne Clark, director of the Oregon Stroke Center at OHSU.
The study which was sponsored and supported by Athersys Inc. is a promising treatment; the stem cell infusion was effective up to 36 hours later, the study showed.
According to Dr. Clark, patients received an infusion of 1.2 billion cells, derived initially from a volunteer who gave a bone marrow sample. The cells were then grown in a lab like a crop of vegetables. They've been checked and rechecked for pathogens, Clark said, to ensure their purity.
The stem cells didn't appear to cause any side effects. Not only that, the treated group suffered about 50 percent fewer infections than the placebo patients.
The infusion was given over a few hours, allowing the cells to stream to various parts of the body, including the brain. The trial researchers don't think they became neural cells but instead changed the environment in the brain to make it more likely to regenerate.
"We think we're making an old person's brain act like a young person's brain so that they can have a better recovery," Clark said.
Many stroke studies stop after three months. This trial followed patients up to a year. The results were exciting, Clark said. Just over 70 percent of the patients had a full or remarkable recovery, compared with about 40 in the placebo group.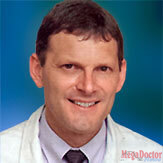 Dr. Steven Cramer, clinical director of the stem cell research center at the University of California, Irvine, reviewed the study for The Lancet Neurology, where it was published. Cramer called the study an "important step forward," noting that stem cells are an attractive option.
In the case of Steven Donovan, he suffered a stroke on Father's Day, 2014. When it happened, he knew something wasn't right. There was a sound like a jet engine in his head, and the images began spinning.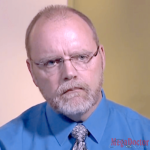 "I remember asking, calling out to my wife for help saying, 'Help me, I think I'm having a stroke,'" Donovan said.
He was rushed to a Bay Area hospital where he was assigned a doctor from OHSU, who interviewed him via a remote hookup.
Doctors in the Bay Area administered clot-busting drugs, which Donovan said: "was (a) critical first step toward treating the stroke."
Donovan was airlifted to Portland and admitted to OHSU, and in less than 24 hours became part of a clinical trial at OHSU, where doctors were testing the efficacy of stem cell treatments for strokes.
Donovan became part of a global study involving 129 patients. Sixty-five of them were given stem cells grown in bone marrow known as multipotent adult progenitor cells.
Dr. Clark says once approved by the FDA; stem cell treatment could make a big difference in recovery from strokes.
Two years after his stroke, as part of his recovery, Donovan enrolled in a 10-day mountaineering class on Mount Baker and plans to climb Mount Hood as soon as possible.
"This is amazing," he said of his recovery. "I was paralyzed and couldn't even move, and even though the mountaineering training was hard, I was able to do it."
Dr. Clark says OHSU will be a part of a second round of trials this summer. MDN
- Advertisement -