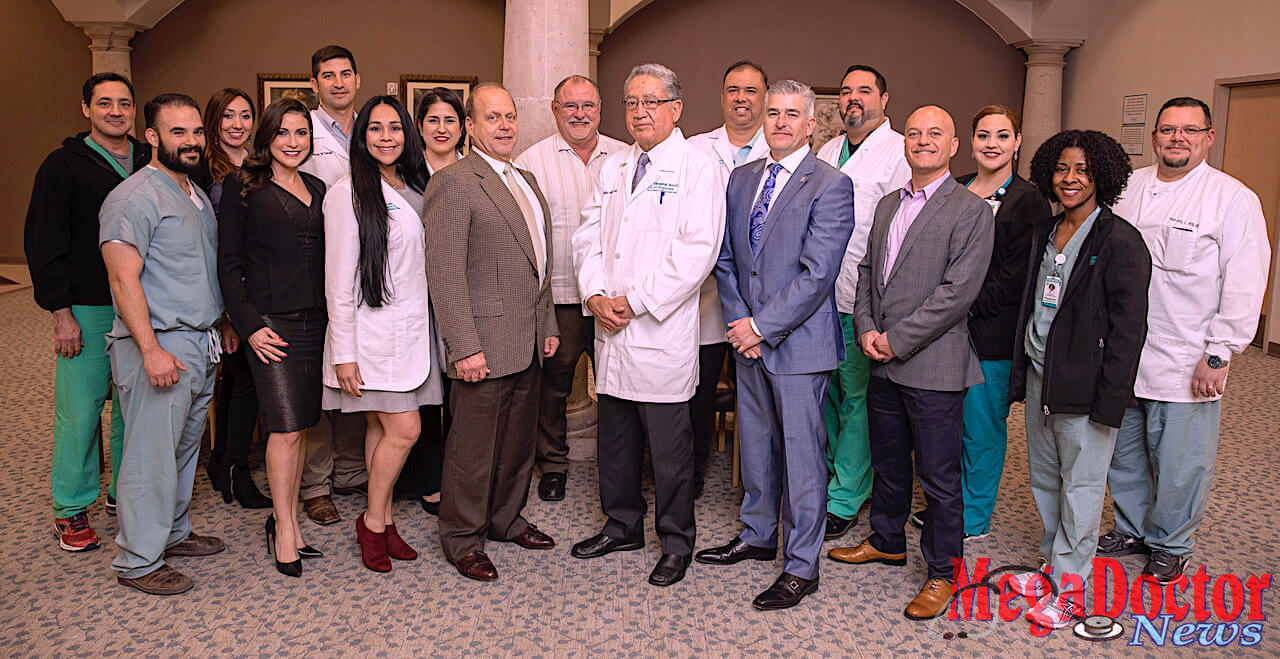 Mega Doctor News
Edinburg, TX – DHR Health (DHR) today announced it has earned The Joint Commission's Gold Seal of Approval® for Advanced Certification for Total Hip and Total Knee Replacement. The advanced certification is for Joint Commission-accredited hospitals, critical access hospitals and ambulatory surgery centers seeking to elevate the quality, consistency and safety of their services and patient care.
To achieve this certification, DHR underwent a rigorous onsite review wherein Joint Commission experts evaluated compliance with advanced disease-specific care standards and total hip and total knee replacement requirements, including orthopedic consultation, and pre-operative, intraoperative and post-surgical orthopedic surgeon follow-up care.
"Achieving Advanced Total Hip and Total Knee Replacement Certification recognizes DHR Health's commitment to provide care in a safe and efficient manner for patients," said Patrick Phelan, executive director, Hospital Business Development, The Joint Commission. "The advanced certification will help DHR better provide coordinated and comprehensive care to patients undergoing a total hip or total knee replacement."
"We are pleased to receive advanced certification from The Joint Commission, the premier health care quality improvement and accrediting body in the nation," added Irene Lares, RN, MSN, SCRN, director of clinical certification, DHR Health. "We look forward to improving patient safety and quality of care for the increasing number of patients undergoing total hip or total knee replacement surgery."
Established in 2016 and awarded for a two-year period, the advanced certification was developed in response to the growing number of patients undergoing a total hip or total knee replacement surgery, as well as the increased focus on clinical evidence-based patient care as it relates to pain management, quality of life issues, functional limitation in mobility and the return to normal daily activities.
- Advertisement -

On January 2, 2018, DHR Health became only the seventh hospital in Texas to achieve The Joint Commission's Gold Seal of Approval for Total Hip and Total Knee Replacement. The hospital is now the only facility south of Houston to be certified in this specialty.
About The Joint Commission
Founded in 1951, The Joint Commission seeks to continuously improve health care for the public, in collaboration with other stakeholders, by evaluating health care organizations and inspiring them to excel in providing safe and effective care of the highest quality and value. The Joint Commission accredits and certifies more than 21,000 health care organizations and programs in the United States. An independent, nonprofit organization, The Joint Commission is the nation's oldest and largest standards-setting and accrediting body in health care. Learn more about The Joint Commission at http://www.jointcommission.org.