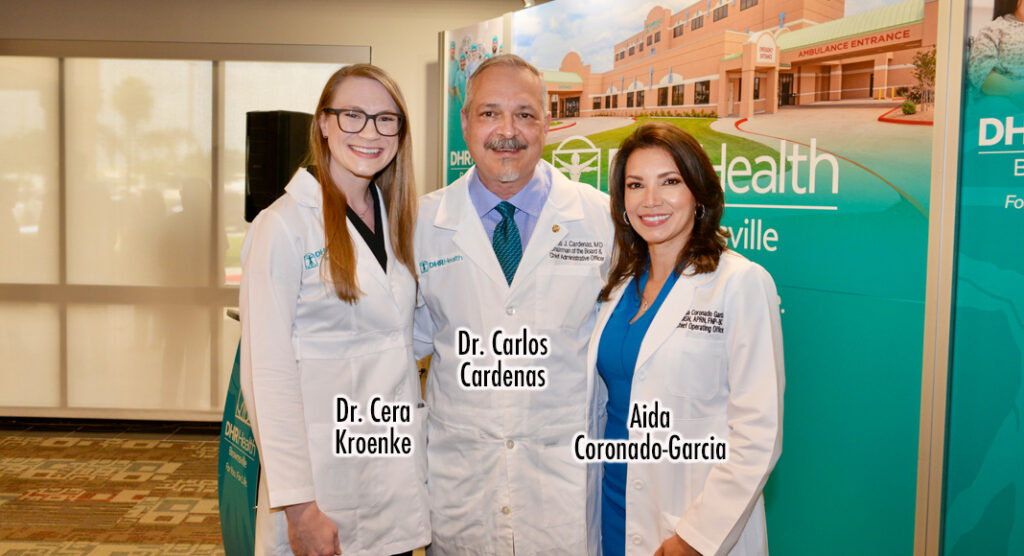 Mega Doctor News
- Advertisement -

DHR Health proudly celebrated the grand opening of its latest establishment – the Brownsville Facility, marking a remarkable milestone in a transformative journey. As the country's largest physician-owned hospital, they carry forward their commitment to providing top-tier healthcare services, now extending their reach to Cameron County. DHR Brownsville is dedicated to offering patient-centered care, ensuring a quality of service that is on par with their flagship facility in Edinburg, Texas.
The new facility is tailored to cater to the unique needs of the Brownsville community, with a full range of specialty and multi-specialty inpatient and outpatient services. Featuring an emergency department, a full-service laboratory, and the upcoming addition of four more operating rooms, they are equipped to handle a diverse range of healthcare needs.
The grand opening is not just a celebration for expansion, but also a testament of unwavering dedication to the communities they serve. As they continue to grow, they are committed to nurturing a healthcare environment that puts the patient first, irrespective of their financial ability. Learn more in this issue about DHR Health's journey as they strive to transform healthcare delivery, one community at a time. Read more, click here.
This month we encourage you to learn more about Stroke. You should know your chances of having a stroke, its causes, symptoms, risks, and the steps you can take to prevent a stroke. More inside. Read more, Click here.
On another note – the University of California San Francisco has made The Kidney Project, a campus research priority. There is a growing need for a new treatment option for kidney failure, so they have an ambitious timeline for it. The team leading the Kidney Project anticipates they will have the first-in-human clinical trials in a couple of years.
Shuvo Roy, PhD, a bioengineer and faculty member in the Department of Bioengineering and Therapeutic Sciences, Schools of Pharmacy and Medicine, University of California, San Francisco (UCSF) leads national research team. The project is co-directed by Vanderbilt University Medical Center's William Fissell, MD. Read more, Click here.
More education news – During a special conference titled "Exploring PATHS to a Promising Career" on Friday, April 14, South Texas Health System Edinburg welcomed about 30 11th grade students from Roma High School to educate them about the multitude of career opportunities available within the hospital setting, each playing an important role in providing quality, compassionate care to the people of the Valley.
- Advertisement -

"It was great to see so many students interested in learning more about what the healthcare field has to offer," said Lance Ames, CEO of STHS Edinburg and STHS Children's. "We hope that they were inspired about what they heard today to give back to the community. Perhaps one day they will do so as part of the STHS family." Read more inside.
Another very important note – Human papillomavirus (HPV) is the main cause of cervical cancer. It is a common virus that is passed from one person to another during sex. Most people will have HPV at some point in their lives, but few women will get cervical cancer. That was not the case for a young woman.
Kristina N.H. says, "I had the chance to prevent my cancer. Please don't miss your chance." Read her story inside.
Enjoy!