- Advertisement -

As originally published in Mega Doctor News newsprint edition May 2023
By Roberto Hugo Gonzalez
Marissa Castañeda, Senior Executive Vice President, introduced Dr. Carlos Cardenas, Chairman of the Board at DHR Health grand opening to which a significant number of participants attended.
Dr. Cardenas discussed the transformative journey of healthcare in the Rio Grande Valley, recalling how it started with humble beginnings and has evolved into a robust healthcare system. He highlighted the importance of a blessing for the hospital and commended Father Harding's contribution to the event.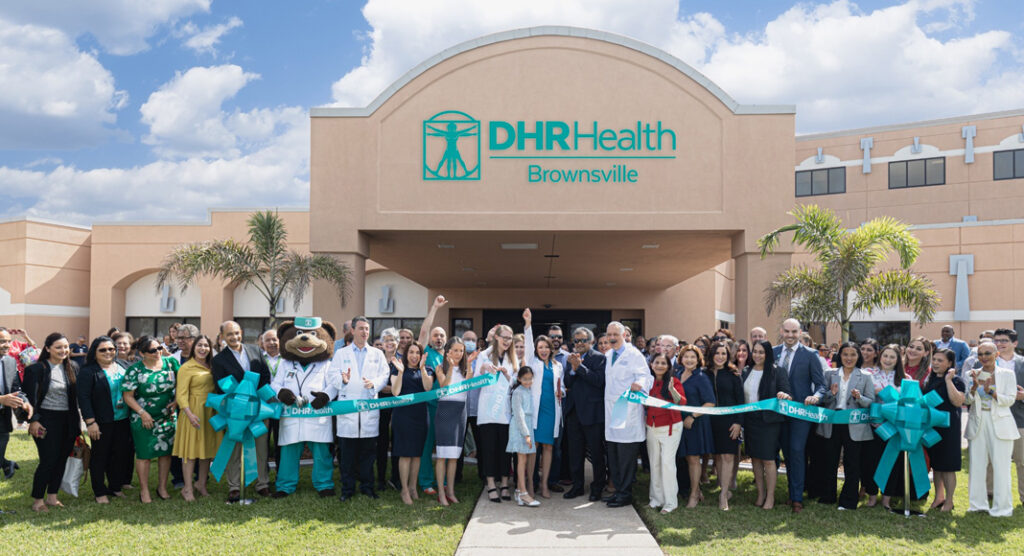 He reflected on the growth of DHR Health over the past 20 years, from a small ambulatory surgical center to a flagship facility in Edinburg, Texas, and expressed his pride in being part of the evolution. Despite initial skepticism about the feasibility of a physician-led initiative, the group has proven naysayers wrong.
Dr. Cardenas emphasized the unity and growth of the community, which now spans from Brownsville to Rio Grande City and potentially extending to Laredo. He noted the rapid development of the area and celebrated the lack of gaps between cities, symbolizing the progress the region has made.
As the largest physician-owned hospital in the country, DHR Health continues to expand its world-class healthcare services in Cameron County, providing more options for residents in nearby cities. Dr. Cardenas reassured the audience that the level of care in the new DHR Health Brownsville is at par with their flagship in Edinburg.
He expressed gratitude for the support of partners and community members in Brownsville, reaffirming DHR Health's commitment to putting patients at the center of care and providing services regardless of ability to pay. He concluded by introducing the Honorable Mayor of Brownsville, Trey Mendez, to the stage.
- Advertisement -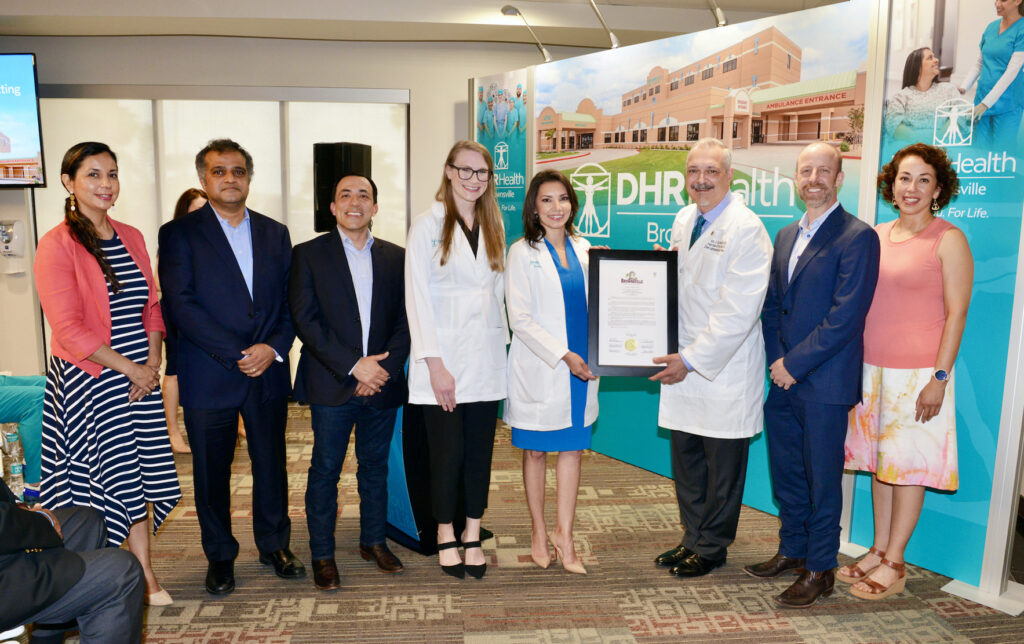 During the grand opening of DHR Health Brownsville, Mayor Trey Mendez of Brownsville, Texas, gave a stirring proclamation, recognizing the significant impact of the hospital on the community.
Mayor Mendez declared April 26, 2023, as Doctor's Hospital at Renaissance (DHR) Day in the city of Brownsville, acknowledging the organization's establishment back in 1997 by local physicians and business leaders. The mayor applauded DHR Health for being a community safety net health system, providing access to high-quality and comprehensive healthcare services, including general acute care, behavioral rehabilitation, women's services, primary care, and over 70 specialty and subspecialty services in the Rio Grande Valley.
The mayor further emphasized that DHR Health operates specialty and multi-specialty inpatient and outpatient services within Brownsville. He mentioned the specialties in shortage areas, such as general surgery, bariatrics, urology, cardiology, orthopedic surgery, endocrinology, ear, nose and throat, gastroenterology, vascular surgery, endocrine surgery, and liver and pancreatic cancer surgery.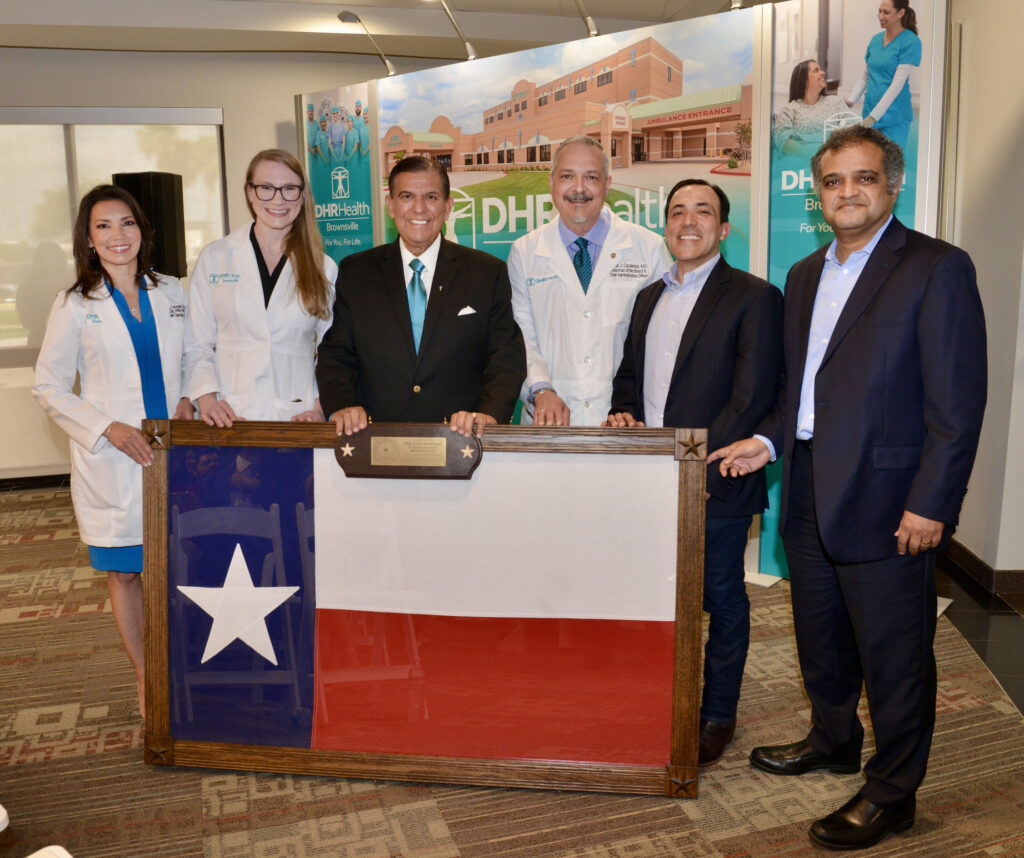 Highlighting the expansion of DHR Health, Mayor Mendez noted the opening of a general acute care hospital with 80,000 square feet of space, 59 licensed beds, a 24/7 emergency department, six operating rooms, imaging services, and an intensive care unit. He also acknowledged the hospital's significant investment, amounting to millions of dollars in the city, and the creation of over 300 jobs in Cameron County.
The mayor, along with the city commission, formally recognized the value and contributions provided by DHR Health Brownsville, proclaiming April 26th, 2023, as DHR Health Brownsville Day.
Aida Coronado-Garcia the Chief Operating Officer and Executive Vice President for DHR Health Brownsville said, "I want to emphasize that DHR Health Brownsville is not just a hospital; it's a symbol of our commitment to this community. We have carefully designed this facility to cater to the unique healthcare needs of the residents of Brownsville and Cameron County. We understand that access to high-quality medical care is crucial, and we want to ensure that our patients receive the best care possible without having to leave this area."
She paused for a moment, and continued, "Our three-story hospital with its 60 beds provides a comfortable and healing environment for our patients. The inpatient and outpatient imaging center ensures that we have the latest technology to accurately diagnose and treat a wide range of conditions. Our emergency department stands ready to provide immediate care in times of crisis, and our full-service laboratory ensures timely and accurate test results."
Aida spoke of the operating rooms, "With six operating rooms currently operational and four more to come, we are equipped to handle a variety of complex procedures right here in Brownsville. Our team of highly skilled and compassionate doctors, nurses, and staff are dedicated to the well-being of our patients, ensuring that they receive the care they deserve."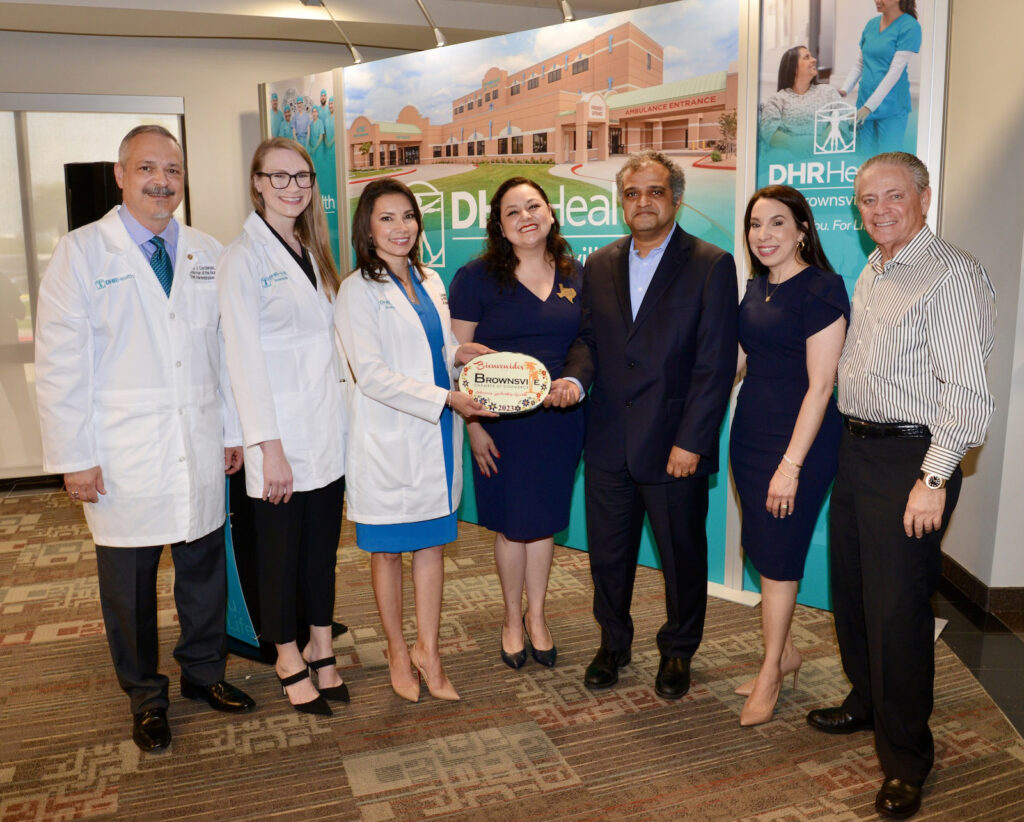 Dr. Cera Kroenke, a general surgeon, has recently performed the first surgery at DHR Health in Brownsville. The event marks a significant milestone for the healthcare provider, as it signifies the expansion of surgical services in the Valley region.
Dr. Kroenke, the first female surgeon to make such an achievement at DHR Brownsville, expressed gratitude for the support she received from the hospital administration and the community. She emphasized the importance of providing patients with access to care and subspecialties that were previously unavailable in their local area.
Dr. Kroenke's arrival and successful surgical procedure at DHR Brownsville indicate an exciting future for the hospital, with a promise of more subspecialties and advanced technologies to come.
Senator Lucio delivered the Texas flag to DHR Health Brownsville.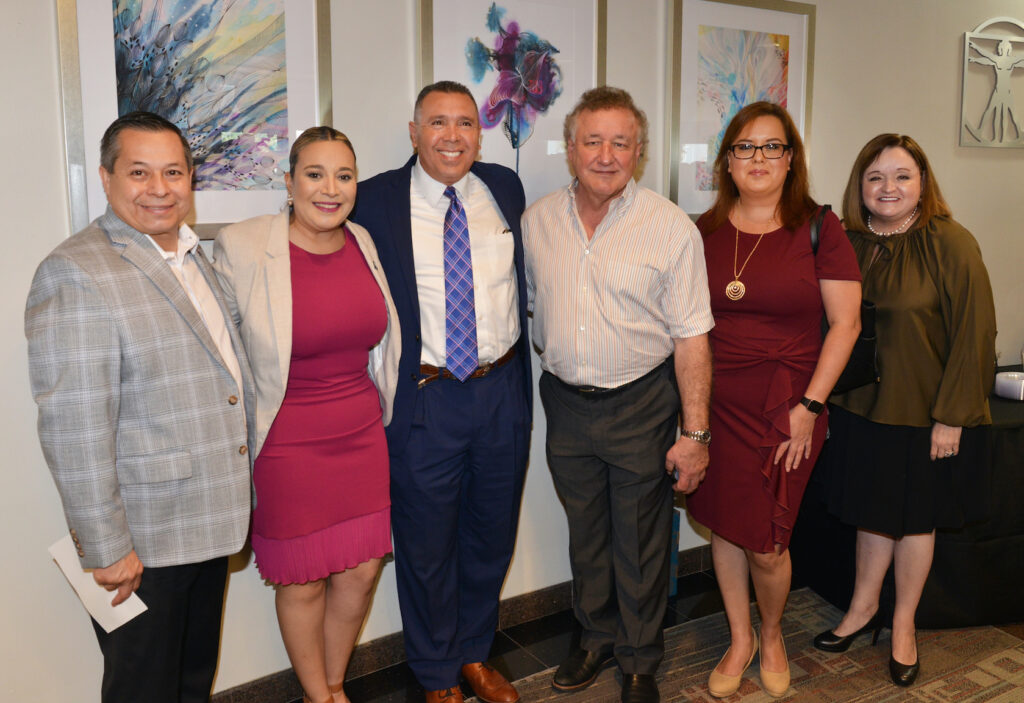 Former state Senator Eddie Lucio Jr., an incredible leader and advocate for DHR Health, emphasized the importance of being good neighbors and loving our community. He acknowledged the collaborative efforts of hospitals, clinics, and healthcare institutions in delivering quality healthcare to the people. "Father Nicholas described the hospital as a House of Blessings and centers of love. Aida expressed her passion for helping people, which reflects the transfer of love and knowledge in providing exceptional care. The entire hospital, including doctors, nurses, technicians, and staff, functions as a united family dedicated to serving patients with love and ensuring outstanding outcomes. This commitment aligns with God's greatest commandment to love one another," he said.
Dr. Manish Singh, Chief Executive Officer took over for the closing remarks. 'I would first like to give my thanks to Senator Lucio and mayor Mendez. Both have been very welcoming and encouraging to DHR Health Brownsville. And now that is a reality, and I still cannot believe that. But we could not have done this without the support of the city, the state, and the people of Brownsville. So, thank you.