- Advertisement -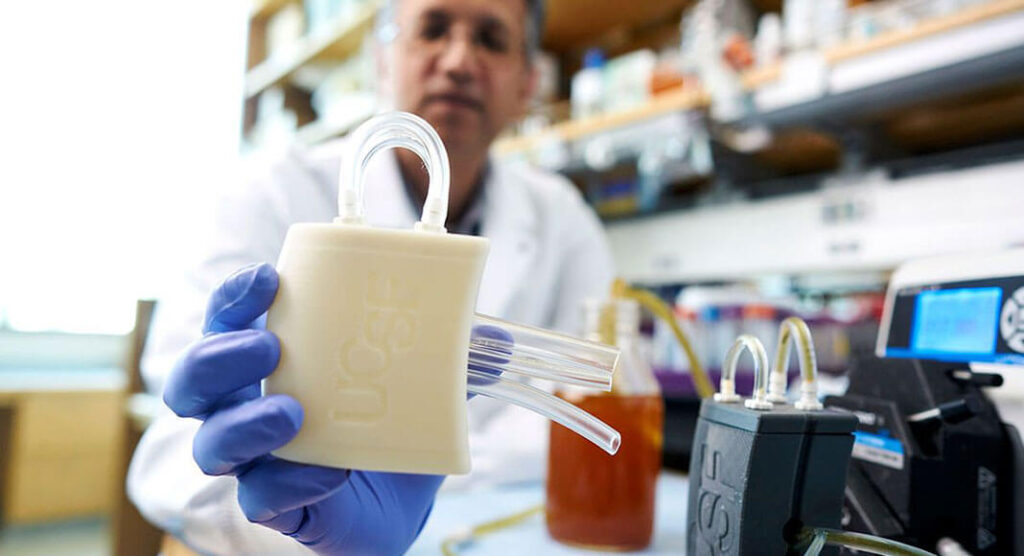 By Levi Gadye, University of California San Francisco
Dialysis, a 60-year-old technology that partially replicates the function of the kidneys, remains the frontline treatment for kidney failure. Yet it can only offer a five-year survival rate of 50%—worse than many cancers.
"Our kidneys do seven or eight different functions," UCSF's Shuvo Roy, PhD, co-director of the The Kidney Project, told Nature. A dialysis machine provides just one of those functions, he explained — "but even then, [it] doesn't do it very well."
The Kidney Project intends to replace dialysis with an implantable bioartificial kidney, one that not only provides better long-term health outcomes but also frees patients from a lifetime of three 4-hour dialysis sessions per week.
Roy is a faculty member in the UCSF Department of Bioengineering and Therapeutic Sciences, a joint department of the Schools of Pharmacy and Medicine. Roy and fellow Kidney Project co-director William Fissell, MD, from Vanderbilt University, have guided the bioartificial kidney from mere idea to functional prototype, which they hope will soon make a difference in patients' lives.
Source: University of California San Francisco
- Advertisement -