Mega Doctor News
- Advertisement -

While there continues to be a high demand for physicians and nurses in the Rio Grande Valley, there are many more hospital-based careers available that play a significant role in the overall health of a community.
During a special conference titled "Exploring PATHS to a Promising Career" on Friday, April 14, South Texas Health System Edinburg welcomed about 30 11th grade students from Roma High School to educate them about the multitude of career opportunities available within the hospital setting, each playing an important role in providing quality, compassionate care to the people of the Valley.  
Held in partnership with Region One's Pathways Aligned to Health Science (PATHS) Project, the all-day event featured presentations by various department leaders and staff members in STHS Edinburg, including radiology, respiratory therapy, rehabilitation, maternity, pediatrics and emergency services.
Throughout their visit, the students also practiced conducting laboratory testing, performing pediatric CPR on an infant manikin, and toured the STHS Edinburg and STHS Children's facilities.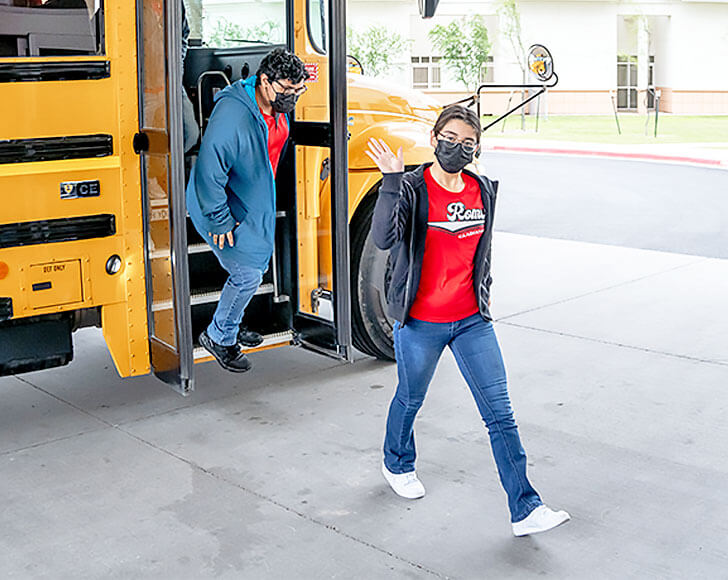 "It was great to see so many students interested in learning more about what the healthcare field has to offer," said Lance Ames, CEO of STHS Edinburg and STHS Children's. "We hope that they were inspired about what they heard today to give back to the community. Perhaps one day they will do so as part of the STHS family."
While the students in attendance already had an interest in pursuing careers in healthcare field, their participation in the STHS conference helped many of them narrow down their options.
"I really like the ultrasound technician program, but I'm also leaning more into specializing in something, probably dermatology, but that takes a lot of time so I'm really indecisive about that," said Valeria Domingue, 17, who looked forward to attending the conference, knowing it's time for her to decide on a career.
- Advertisement -

"I didn't know that there would be so many careers at the hospital like engineering, the business side that the CEO mentioned," Dominguez said. "I didn't know there were so many things that played a role in a hospital."
Dominguez, who had been interested in moving away for college, learned that there are several programs available locally that would allow her to stay in the Valley for her education.
Facing the same conundrum is Valentin Reyna, 17, who is considering pursuing a career as a registered nurse, a radiologist or an orthodontist.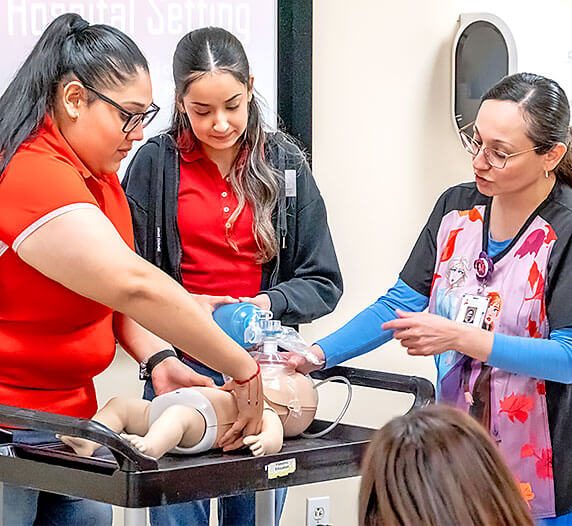 What struck him throughout the conference is how the education and training required can vary widely between medical careers.
"There are options for people who don't like attending school that are shorter and there are options for people who like attending school that are longer, more detailed," Reyna said.
The goal of the PATHS Project is to expose students to different careers in health science pathways early on throughout their K-12 experience.
"At the end of the day, we want the students to know that there's a lot of different pathways that they can take in order to reach their final destination, whether that be to be a nurse, to be a doctor, to be a therapist, or a clinician," said Dr. Eliza Alvarado, PATHS Project Director, Region One. "We want them to know that they have a lot of options."

"We are partnering with South Texas Health System because we feel that they are committed to the community and we think that they have locations across the Valley where our students could do work and be hired at and be part of the system," Alvarado said. "There are a lot of different openings in healthcare and not everybody is going to be passionate about the same field, so we need to have a diverse pool of healthcare applicants."
South Texas Health System has previously hosted similar conferences for Pharr-San Juan-Alamo I.S.D. and McAllen I.S.D. students.