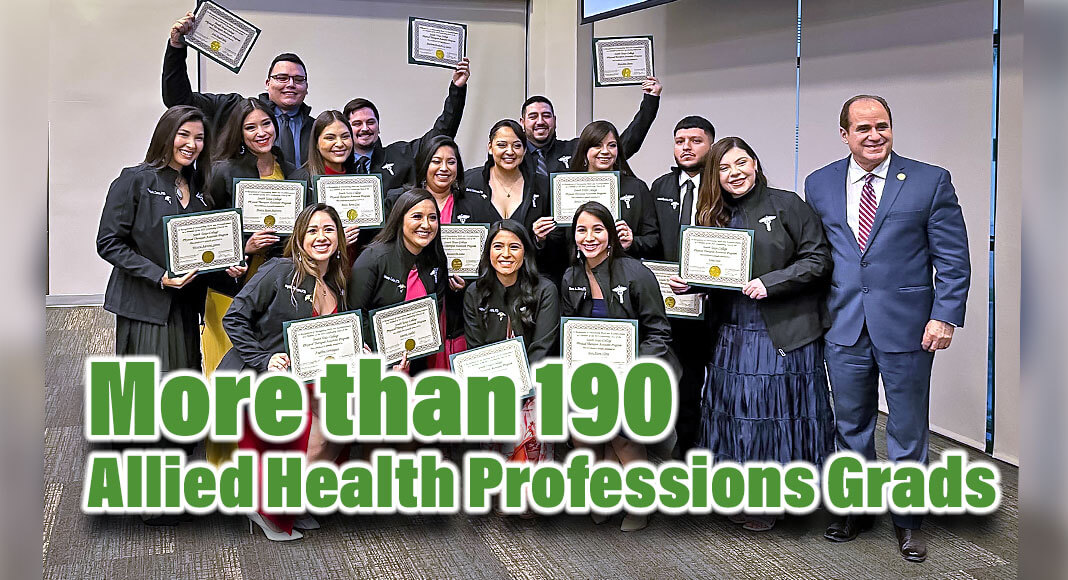 Mega Doctor News
- Advertisement -

By Selene Rodriguez
South Texas College Allied Health Division recently celebrated the graduation of 197 students with memorable pinning ceremonies, a rite of passage in the medical field that marks the completion of schoolwork and clinical experience that symbolizes the transition from a student to health care professional.
"This is a momentous occasion that signifies all the hard work, resilience and sacrifices that brought you to this accomplishment. I firmly believe you will soar high because of the quality of education you have received at South Texas College. Congratulations to everyone," said Jayson T. Valerio, D.N.P., STC's dean of Nursing and Allied Health.
To kick off two-weeks of pinning ceremonies, STC's Respiratory Therapy program honored 12 graduates who were pinned by their instructors during an event where graduate Jesus Mario Gonzalez Jr. was awarded for his academic excellence after scoring a perfect grade-point average of 4.0.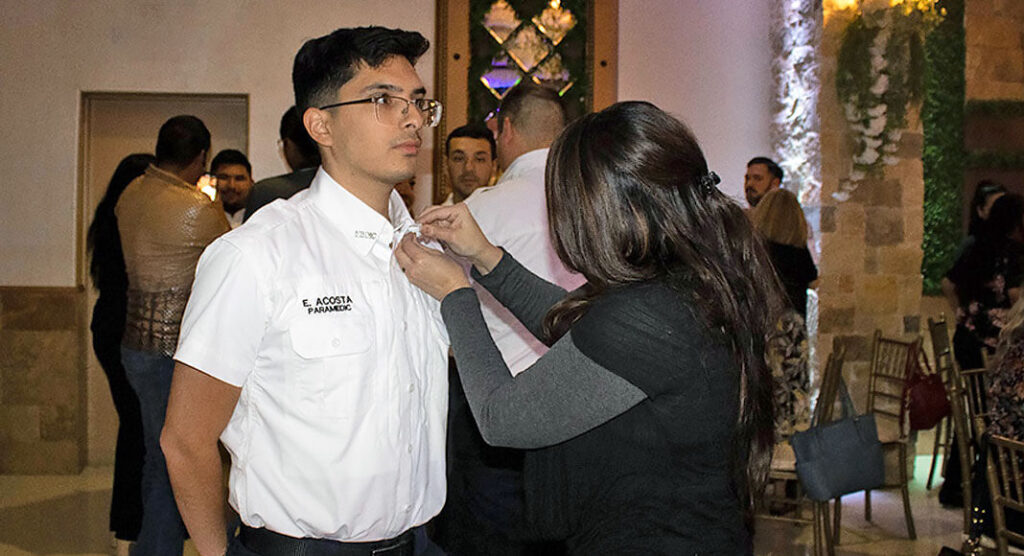 "I owe it all to my parents; their hard-working mentality was an inspiration for me to keep pushing myself. This feels great; this ceremony closes a chapter of a lot of hard work and many sleepless nights," he said. "I came across Respiratory Therapy after losing my job due to COVID-19. I have a family I must provide for so I looked for a profession that would give me a better future. Now I'm graduating with a job at a pharmacy and a dream career."
STC's Emergency Medical Services honored the largest number of graduates starting with 34 students (including 15 Dual Credit students from Weslaco ISD, PSJA ISD and Edinburg CISD) who celebrated their first step into the profession by completing the Emergency Medical Technician Basic Certificate.
"I'm very proud of myself, this is my first time coming back to school in eight years, but today I'm here for my son and my family," shared Jarecy Elizondo, recognized as one of the top students. "I feel really accomplished, I'm ready to keep going all the way."
- Advertisement -

The program also commemorated 12 graduates who received their Emergency Medical Technician Advanced Certificate and 22 Paramedic Associate of Applied Science, who were pinned by their families, symbolizing the start of their career as a paramedic.
"We all dream of changing the world for the better, graduates; you have the opportunity to change people lives, one patient at a time. You're here to make a difference," said guest speaker and STC alumnus, Paramedic & Division Chief at Austin-Travis-County EMS Department Michael Broadwater.
Other STC's Allied Health Programs that celebrated pinning ceremonies aside from traditional graduation were Diagnostic Medical Sonography (13 graduates), Physical Therapist Assistant (15 graduates) and Occupational Therapy Assistant (9 graduates).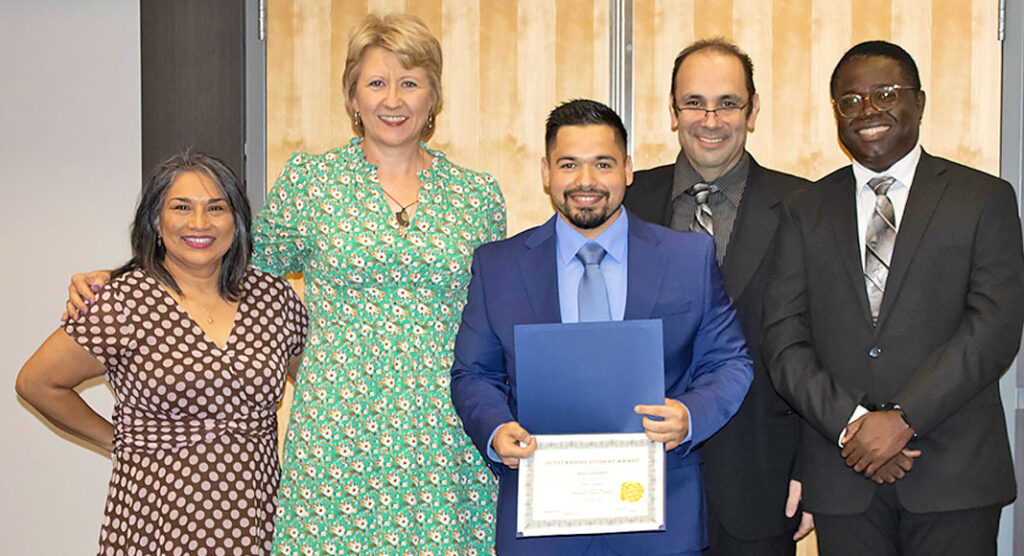 "As health care practitioners, we were put here to light the path of others in some of their darkest hours. So, new therapists, burn bright and share your light. I advise you to always listen to your patients and try again, we're here for them, and all of them will teach you something," said Occupational Therapist Jack Ruelas, guest speaker of the Physical Therapist Assistant program pinning ceremony.
Even though at each event individual students were recognized for their academic and clinical excellence as well as overall performance, instructors said graduating is an outstanding accomplishment in itself.
"Time management was key for me to finish this program; I'm a mother of two kids and this is my first time coming back to school in 10 years," said Bianca Hernandez, Occupational Therapy Assistant graduate who found her way to the profession after witnessing the benefits of therapy when her father-in-law suffered a stroke. "I waited for my kids to be older to pursue this career, it was two years of putting my kids to sleep, do homework late at night and waking up early the next day to exercise and go to school. It was tough, but worth it."
STC's Allied Health Division also graduated students who received an Associate of Applied Science in Medical Assistant Technology, Health Information Technology, Pharmacy Technology, Radiologic Technology or a Certificate of Completion in Medical Assistant Technology, Medical Coding Specialist, Patient Care Assistant and Patient Care Technician.
For more information about STC's Nursing and Allied Health programs, visit nah.southtexascollege.edu/ or call 956-872-3100.