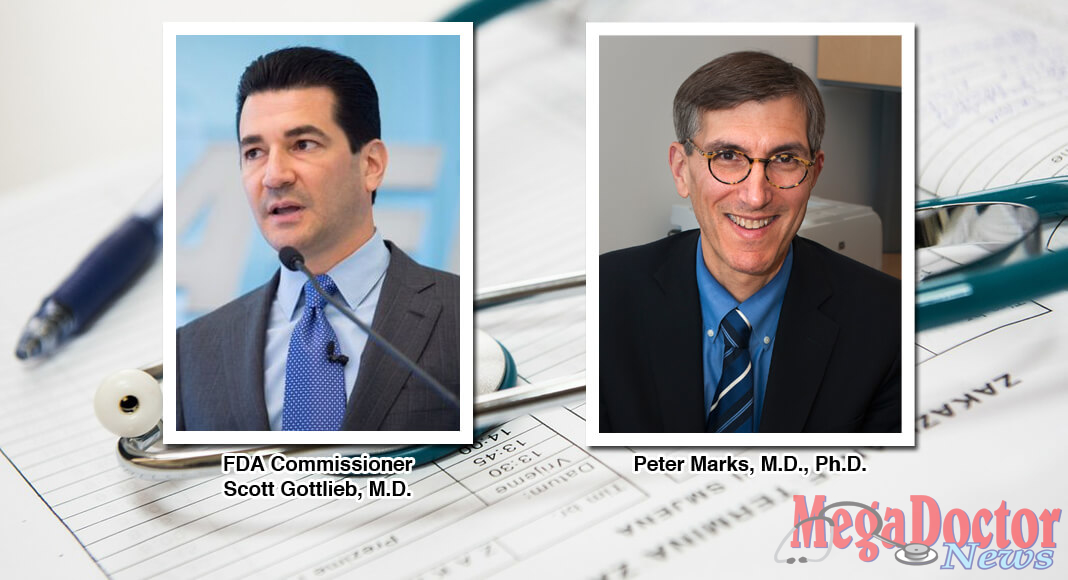 By Roberto Hugo Gonzalez
As originally published by Mega Doctor News in its newsprint edition November 2017
Scientists all over the world have fought fiercely to find a solution to defeat a formidable enemy, cancer. According to the National Cancer Institute, just a month after approving the first cancer therapy that uses genetically engineered immune cells collected from patients, the Food and Drug Administration (FDA) has now cleared a second such therapy.
The FDA approved, on October 18, Yescarta (axicabtagene ciloleucel), a cell-based gene therapy, to treat adult patients with certain types of large B-cell lymphoma who have not responded to or who have relapsed after at least two other kinds of treatment. Yescarta, a chimeric antigen receptor (CAR) T-cell therapy, is the second gene therapy approved by the FDA and the first for certain types of non-Hodgkin lymphoma (NHL).
"Today marks another milestone in the development of a whole new scientific paradigm for the treatment of serious diseases. In just several decades, gene therapy has gone from being a promising concept to a practical solution to deadly and largely untreatable forms of cancer," said FDA Commissioner Scott Gottlieb, M.D.
In this issue, find a complete report of the University of Chicago Medicine and Michael R. Bishop, MD, Professor of Medicine and Director of the Hematopoietic Stem Cell Transplantation Program. He is one of the doctors already treating patients with this disease.
It has been noted that each dose of Yescarta is a customized treatment, created using a patient's own immune system to help fight the lymphoma. The patient's T-cells, a type of white blood cell, are collected and genetically modified to include a new gene that targets and kills the lymphoma cells. Once the cells are modified, they are infused back into the patient.
"The approval of Yescarta brings this innovative class of CAR-T cell therapies to an additional group of cancer patients with few other options – those adults with certain types of lymphoma that have not responded to previous treatments," said Peter Marks, M.D., Ph.D., director of the FDA's Center for Biologics Evaluation and Research (CBER).
The safety and efficacy of Yescarta were established in a multicenter clinical trial of more than 100 adults with refractory or relapsed large B-cell lymphoma. The complete remission rate after treatment with Yescarta was 51 percent.
Also in this issue, the Southern College of Optometry recently awarded its lifetime achievement award to Fred Farias III, O.D., a 1987 SCO graduate and CEO of 20/20 Vision Care in McAllen, Texas.
News about Dr. Leo Lopez, III. He is one professional that we have followed since he was attending South Texas College. Dr. Leo Lopez III, a Rio Grande City native, is a physician and scientist focusing on reducing health disparities for under-served populations. He recently presented his research in global health ethics at the 6th World Congress for Clinical Safety in Rome, Italy.
Important news for Medicare beneficiaries. The annual Medicare open enrollment period started October 15 and will end December 7. Medicare and Medicaid beneficiaries can change their Medicare health plans for the following year to better meet their needs.
Golden Outlook Insurance Services is ready to help Medicare beneficiaries find the Medicare health plan that matches their needs. Look inside this issue, and learn more. Don't be left behind. MDN