- Advertisement -

UChicago Medicine first site in Illinois offering pioneering CAR T-cell therapy for cancer
Mega Doctor News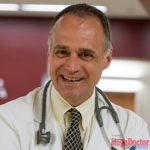 The U.S. Food and Drug Administration today approved the use of a breakthrough cancer treatment — Yescarta (axicabtagene ciloleucel) — for adult patients with relapsed or refractory diffuse large B-cell lymphoma, a form of non-Hodgkin lymphoma. Approval came just weeks after making the therapy available for pediatric and young adult patients with the most common form of leukemia.
The treatment, known as CAR T-cell therapy, is being offered by the University of Chicago Medicine, the first site in Chicago and Illinois to be certified by both Kite Pharma Inc. and Novartis. The FDA requires special certification for sites offering CAR T-cell therapy, and only specially trained hospitals and clinics will be part of the network of treatment centers.
UChicago Medicine has treated 11 adult patients since May 2016 in clinical trials leading to FDA approval of this innovative approach.
Development of CAR T cells is "probably the greatest event that I've seen in my 25-year career," said cancer specialist Michael Bishop, MD, professor of medicine and director of the hematopoietic cellular therapy program at UChicago Medicine. "In terms of cancer care, this is revolutionary."
CAR T-cell therapy, often described as a "living drug," was initially designed to treat two blood cancers — diffuse large B-cell lymphoma (DLBCL) and acute lymphoblastic leukemia (ALL)  — caused by the rapid proliferation of a component of the human immune system known as B cells.
DLBCL is the most common form of non-Hodgkin lymphoma. It is a fast-growing, difficult-to-treat disease, responsible for about 23,000 new cases each year in the United States. Although DLBCL can occur in childhood, it is much more common in people in their 50s and 60s. Patients with relapsed or refractory DLBCL have a median survival of approximately six months.
Instead of chemotherapy and radiation, CAR T-cell treatment relies on each patient's immune system. To create CAR T cells, scientists remove some of each patient's T cells, the workhorses of the immune system. Then they insert highly specific tools that enable these cells to detect both normal and diseased B cells.
They grow millions of these modified T cells in the lab and then return the re-programmed T cells to the patient, through a simple intravenous drip. Within a few days, these CAR T cells multiply in the body, then search for B cells and destroy them.
The immediate cancer-cell-killing onslaught includes the release of powerful inflammatory signals as well as the rapid destruction of a large volume of tumor cells. This can cause serious flu-like symptoms, such as high fevers, sudden blood pressure drops, as well as neurotoxicity, leading to confusion and seizures. Physicians quickly learned, however, how to limit these side effects with steroids and other anti-inflammatory drugs.
DLBCL patients often relapse after standard treatments, but those who undergo CAR T-cell therapy have doubled their long-term survival rate. Now, about 50 percent of patients who receive CAR T-cell therapy appear to have lasting complete remissions.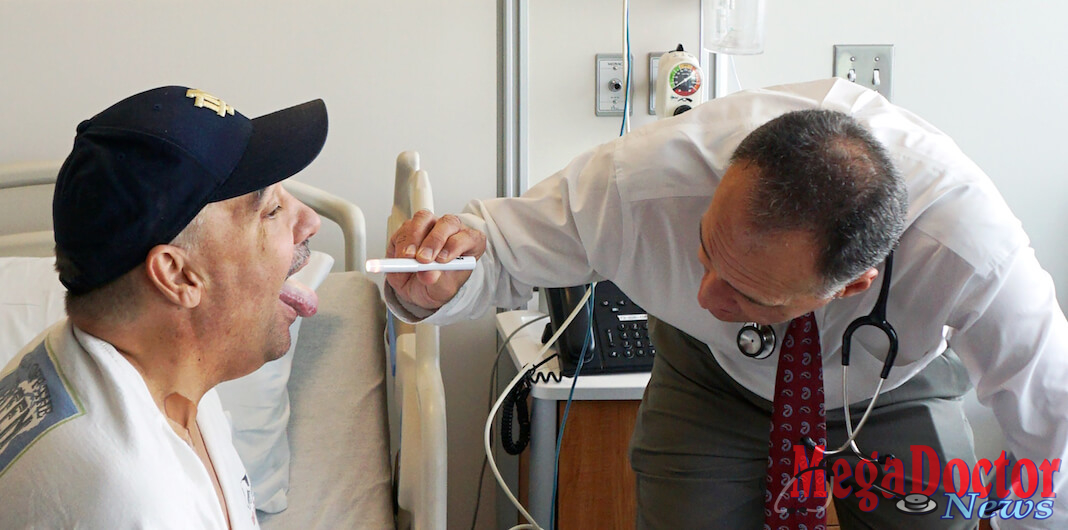 The first patient treated at UChicago Medicine who underwent a clinical trial of CAR T-cell therapy was Scott McIntyre, of South Bend, Ind. He and his doctors in his home town and at UChicago Medicine had been helping him fight DLBCL since November 2013. On May 18, 2016, he received CAR T cells — engineered by the Swiss pharmaceutical company Novartis, in partnership with the University of Pennsylvania.
Patients who have a complete response, meaning no evidence of disease, for three months or more are unlikely to have a recurrence. McIntyre is now more than 16 months out from treatment, with no sign of cancer.
"This is going to change how we treat hematologic malignancies," Bishop said. "This is just the beginning, the infancy of CAR T-cell therapy. We think variations of cellular therapy could be applied to a broad spectrum of diseases, including other forms of lymphoma, multiple myeloma and maybe, over time, even solid tumors, like colon or pancreatic cancer."
Yescarta is approved for use in adult patients with large B-cell lymphoma after at least two other kinds of treatment failed, including DLBCL, primary mediastinal large B-cell lymphoma, high grade B-cell lymphoma and DLBCL arising from follicular lymphoma. Yescarta is not indicated for the treatment of patients with primary central nervous system lymphoma.
The FDA is requiring that hospitals and their associated clinics that dispense Yescarta be specially certified. As part of that certification, staff involved in the prescribing, dispensing or administering of Yescarta must be trained to recognize and manage cytokine release syndrome (CRS), which is a systemic response to the activation and proliferation of CAR-T cells, and nervous system toxicities.
The FDA granted Yescarta Priority Review and Breakthrough Therapy designations.
"We still have a lot of work to do," Bishop said, "but to say I'm excited would be a major understatement. This is what cancer specialists pray for."
Article courtesy UChicago Medicine, ScienceLife.