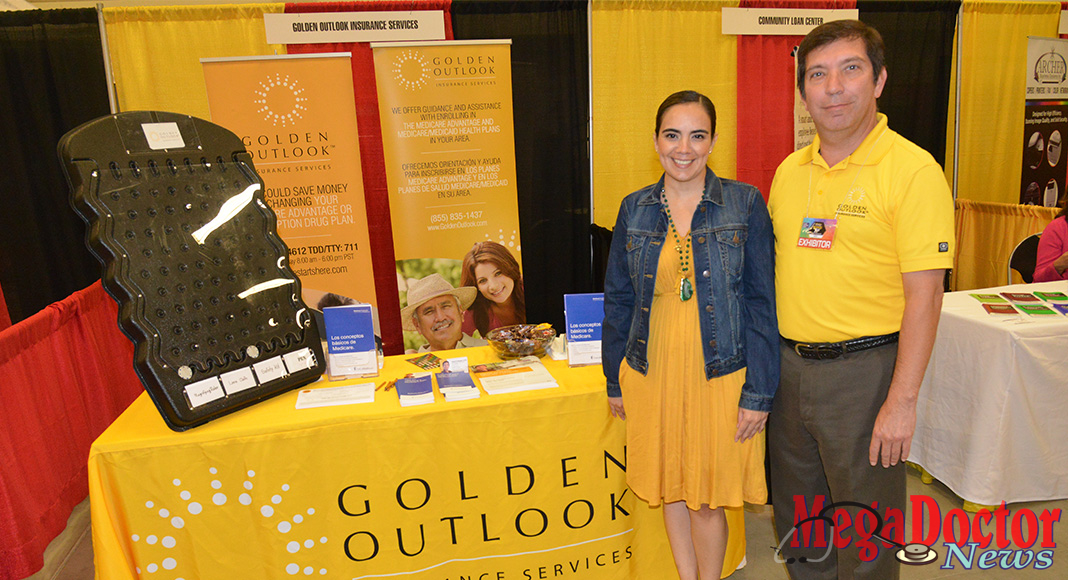 Mega Doctor News
The annual Medicare open enrollment period is October 15 to December 7.  Medicare and Medicaid beneficiaries can change their Medicare health plans for the following year to better meet their needs.
Golden Outlook Insurance Services is ready to help Medicare beneficiaries find the Medicare health plan that matches their needs. They operate all year long, but this period is key for Medicare beneficiaries.
"Annual Open Enrollment period which started October 15, that's our busiest time of the year, is when Medicare gives Medicare beneficiaries the right to enroll in one of our health plans or unroll or change to one carrier to another," Carlos Gonzalez, Territory Manager for Golden Outlook, said.
Golden Outlook is helping change the way that healthcare is delivered by offering Medicare part C and Medicare Advantage health plans. Gonzalez said that these plans are having a positive impact in the community, people are living longer and spending less time in the hospital.
"We are helping to change the way that healthcare is delivered by offering these plans that focus on prevention and coordination of care. We are seeing especially in some of these higher rated plans that people are staying in the hospital less time, controlling their chronic medical conditions better and living longer, anywhere from 5 to 7 more years because of the coordination of care," he said.
Golden Outlook is currently operating in 14 states, it started in Los Angeles, California about 28 years ago and they have been in the Rio Grande Valley, Corpus Christi, San Antonio, Dallas, Austin, El Paso, and Houston for six years.
"Medicare is wonderful but it doesn't cover a hundred percent of medical expenses or prescription expenses, so a lot of times people want and need something additional," he said.
The Annual Open Enrollment, from Oct 15 to Dec 7, is a great opportunity for Medicare and Medicaid beneficiaries to seek a better plan to cover all their medical needs.
"These health plans, deliver Medicare benefits and provide additional benefits above and beyond what original Medicare offers such as dental benefits at participating dentists, some benefits at participating optometrists, membership in the health club, transportation benefits for their appointments at the doctors or pharmacists, and some of the plans have over-the-counter benefits so they can purchase things that don't need prescription," said Gonzalez.
Gonzalez recruits and develops agents so they can sell and market their Medicare health plans. Golden Outlook represents all major carriers that offer Medicare Advantage plans in the Rio Grande Valley, like United Health Care, Cigna Wellspring, Aetna, Blue Cross and Blue Shield of Texas, and Humana.
"These plans are having a positive impact in our community, but only about 35% of the population is enrolled in one of our health care plans so there's still a lot of work to be done," he said.
He also pointed out, "Of course, if people have Medicare and Medicaid then they can take advantage of our plans anytime in the year. But if they only have Medicare, they have this annual open enrollment period from October 15 to December 7, if they have any questions they can call (956) 346-7845."