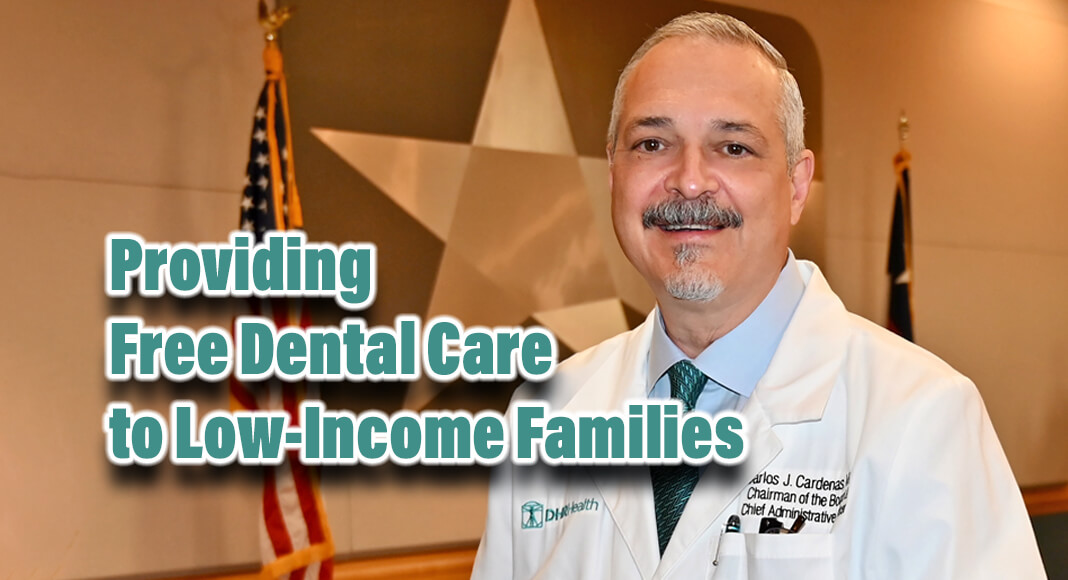 Mega Doctor News
By Roberto Hugo González
In a remarkable initiative to bridge the disparities in healthcare, Dr. Carlos J. Cardenas, Gastroenterologist and Chairman of the Board at DHR Health, is collaborating with Dr. Cruz, an Oral Maxillofacial surgeon, and a group of volunteer local dentists. Their goal is to provide free dental care to families in need, understanding the vital role oral health plays in overall well-being.
"Thank you everybody for being here today," Dr. Cardenas expressed in a gathering. "What a tremendous showing this is of how a community can come together to try to close the disparities that exist in healthcare." He emphasized the importance of the event, mentioning the intricate relationship between dental health and conditions like heart disease, dementia, rheumatologic disease, and diabetes. "Through our mouths, which is one of the orifices that God created, is also a portal for illness and disease, but it's an opportunity for health," he added.
The Texas Mission of Mercy (TMOM), a mobile dental clinic known for its work in offering dental care to communities with limited access, plays a pivotal role in this initiative. With the collective efforts of medical professionals and sponsors, TMOM-RGV is set to offer services to over a thousand patients during a two-day event, including dental cleanings, fillings, and extractions, without any charges inside of the Bert Ogden Arena September 15th and 16th.
Local authorities lending their support include Hidalgo County Judge Richard Cortez, McAllen Mayor Javier Villalobos, represented by Mayor Pro tem Omar Quintanilla. Also, Jaime Longoria from the Hidalgo County Community Service Agency. On the private sector side, key contributors include Lone Star National Bank, represented by President David Deanda, DHR Health and Bert Ogden Arena.
"As oral healthcare professionals, we are dedicated to bringing this vital service to our community," Dr. Carlos Cruz said. "The TMOM-RGV event is a testimony to our commitment to our patients, especially those lacking the means for regular dental care." Dr. Cruz is an oral and maxillofacial surgeon spearheading the event in collaboration with a group of local dentists and pre-dental students participating as volunteers.
To ensure smooth proceedings on the day of the event, a pre-screening will take place on September 9, 2023, at Nuestra Clinica del Valle, Mission, TX, from 8 AM to 2 PM.
Dr. Cruz has also extended an open invitation to community doctors interested in joining this monumental cause, reinforcing the power of unity and collective efforts in making a difference.
At the heart of this initiative is the understanding that good oral health isn't just about preventing cavities, but about fostering healthier families and communities. Through endeavors like these, the hope is not just to provide immediate relief but to educate and inspire future generations to prioritize health, leading to a brighter, healthier future for all.