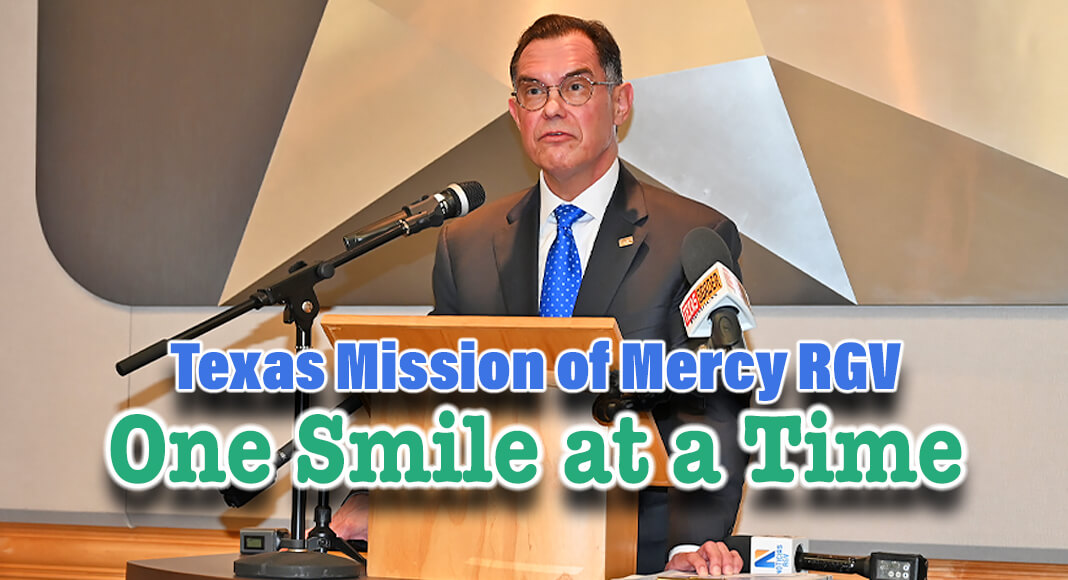 Mega Doctor News
- Advertisement -

By Roberto Hugo González
In an era where access to essential healthcare is a growing concern, the Lone Star National Bank and the Texas Mission of Mercy RGV (TMOM-RGV) have united to address a pressing need: providing free dental care to underserved communities in Texas. On September 15-16, 2023, TMOM, a mobile dental clinic, is set to arrive in Edinburg, bringing relief to many suffering from untreated dental issues. Their entire system will be set up inside the Bert Ogden Arena, participating as an elite sponsor.
At a press conference announcing this significant initiative, Mr. David Deanda, president of Lone Star National Bank, expressed the collective mission of bringing smiles to the faces of many in South Texas. "As we gather here today, we unite with a shared objective," Deanda remarked. He emphasized the significance of the bank's involvement in this noble mission and praised Dr. Carlos Cruz and the entire team of dental professionals and volunteers.
Given the sobering statistics from the American Dental Association, the need for such initiatives is evident. Many adults and children lack access to essential dental care due to unavailability or not qualifying for existing programs. This deprivation can escalate into more severe health issues, with untreated dental problems leading the charge.
However, organizations like Texas Mission of Mercy are making a difference. Hosting four pop-up dental clinics across Texas each year, they aim to extend their reach by providing appropriate dental care to those most need it. Their approach to the issue is clear: increase access to dental care for the underserved. Dr. Carlos Cruz, an oral and maxillofacial surgeon, is at the helm of this significant effort. "People are in pain, and our volunteers are helping them heal," Cruz commented, emphasizing the importance of the mission, especially in the aftermath of the global pandemic.
With over 60 volunteer dentists and 92 pre-dental students onboard for the Edinburg event, TMOM RGV is prepared to serve. From the broader dental profession to local businesses and community groups, the event is a shining example of what community collaboration can achieve. Prospective patients can expect a range of free services, from basic procedures like fillings to pain-relieving extractions.
The initiative's success is palpable in its numbers. Since its inception in 2001, TMOM, Inc. has organized 87 mission events across Texas, touching the lives of over 50,000 patients. With the upcoming event in Edinburg, they're set to continue their legacy of creating a more compassionate community, one smile at a time.
- Advertisement -

For those in and around the region, the Edinburg Bert Ogden Arena will be the hub for this transformative event on September 15th and 16th. Doors will open at 6:00 am, with walk-in patients served on a first-come, first-serve basis. The anticipation for a considerable turnout suggests that those seeking dental care should be prepared for a day-long event, armed with patience, necessary medication lists, and the promise of a better smile.
Supported by the Texas Dental Association Smiles Foundation and the Texas Dental Association, TMOM's mission is more than just dental care—it's about community, commitment, and compassion.