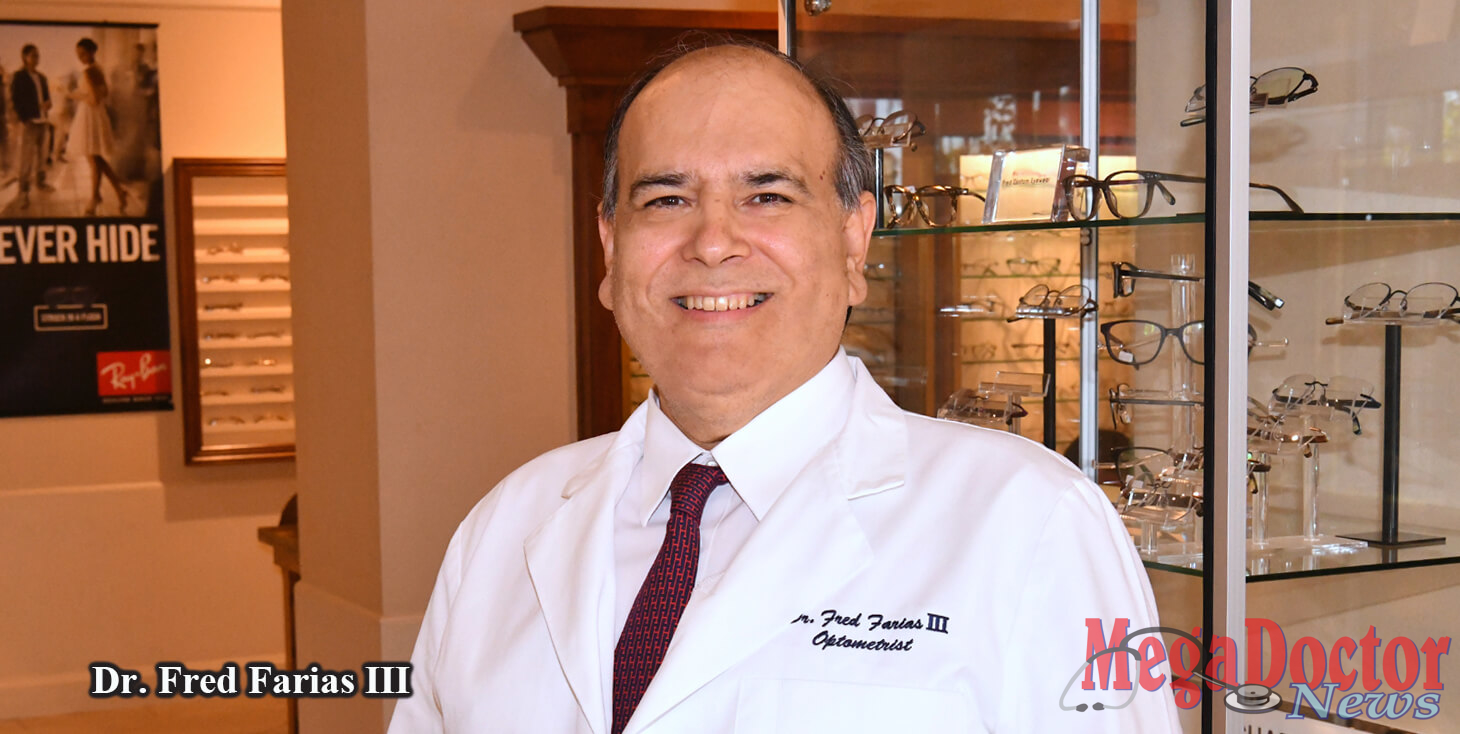 Mega Doctor News
- Advertisement -

As originally published in Mega Doctor News newsprint edition August 2018
Austin, Texas — The Texas Higher Education Foundation has announced the appointment of Dr. Fred Farias to the Board of Trustees. The Foundation, official nonprofit partner of the Texas Higher Education Coordinating Board has raised over $22 million in support of the state's higher education strategic goals since being founded in 2001.
"Fred has established an impressive reputation and career and is a passionate higher education advocate. We are truly pleased to have him join our board," said Neal W. Adams, Chairman and President of the Texas Higher Education Foundation. "It is our firm conviction that higher education improves the lives of Texans and is key to a thriving Texas economy. Fred's skills and interests align well with the Foundation's goals, and we are honored to have him join us."
"I have long supported higher education and believe it is essential to securing a prosperous future for our state. I am excited to contribute to the Foundation's mission and look forward to working with the Foundation's trustees to increase higher education access and success for all Texas students," Farias said.
Dr. Fred Farias, a Rio Grande Valley native, is CEO of 20/20 Vision Care in McAllen and has served as president of the Texas Optometric Association and is a former president of the Rio Grande Valley Optometric Association. In 2015, Dr. Farias was appointed to the Texas Higher Education Coordinating Board by Governor Greg Abbott, where he currently serves as vice chairman.
With the appointment of Dr. Farias, the Texas Higher Education Foundation's board consists of 13 members, including Neal W. Adams, Chairman, and President; Lorraine Perryman, Vice President; Raymond F. Messer, P.E., Treasurer; Elaine Mendoza, Secretary, Dr. Richard A. Box, H. Darryl Heath, Fred W. Heldenfels IV, Woody Hunt, Robert "Bobby" Jenkins, Jr., Beverly Volkman Powell, Stuart W. Stedman, and John Steen.