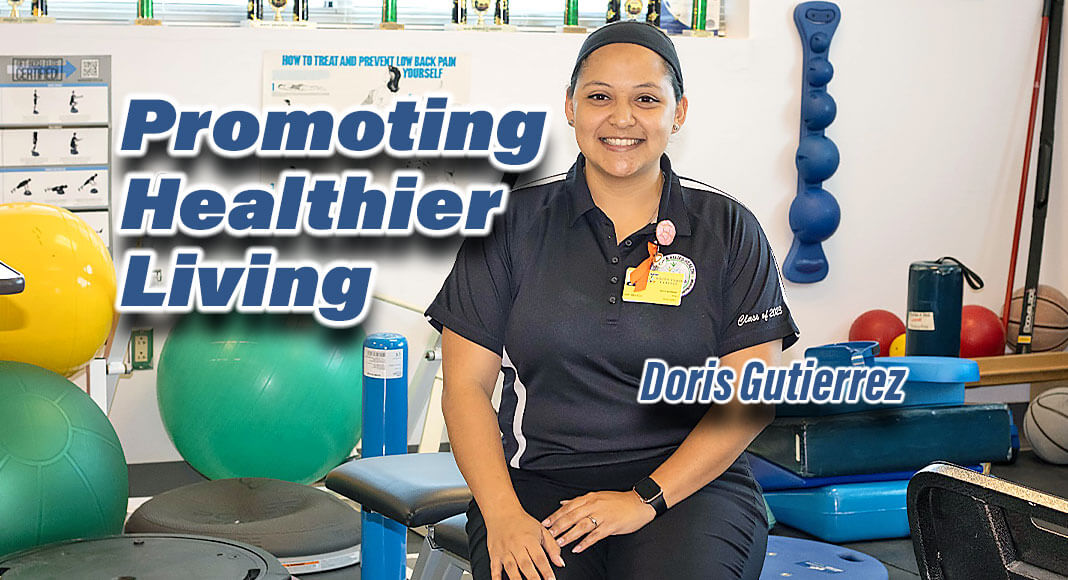 Mega Doctor News
- Advertisement -

By Selene Rodriguez
As one of the most recent graduates of the South Texas College Physical Therapist Assistant program, Doris Gutierrez aspires to make a difference in the Rio Grande Valley by promoting health and wellness and advocating on the importance of therapy.
"Helping patients overcome their limitations is my favorite part of this profession. As a physical therapist assistant, we get to interact with them more than anyone and be there for them; we get to see their development and build a relationship," she said. "My experience as a student has been immensely rewarding, I can't wait to start my career."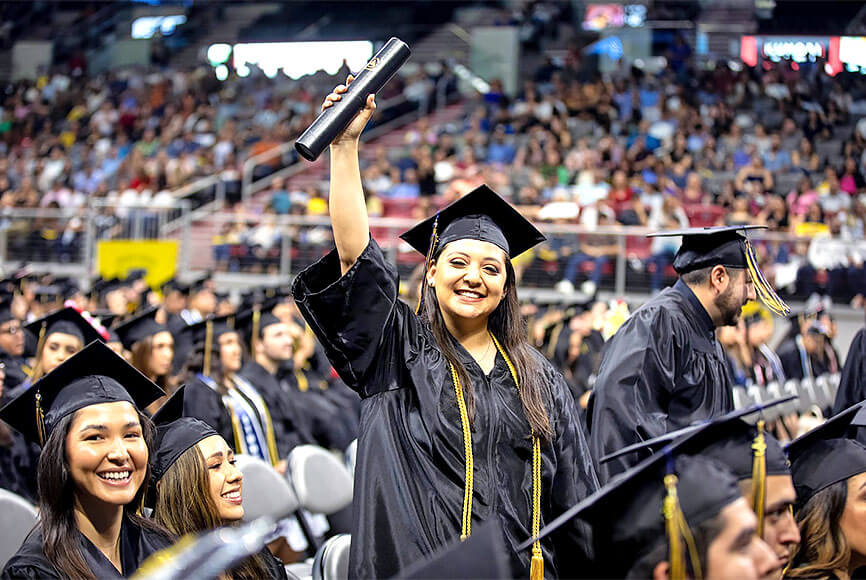 Born in Weslaco, to parents who migrated from Tampico, Mexico, Gutierrez was raised in a family that prioritized wellness and exercise.
"I'm the youngest of three, my sister is a dietician and my brother a strength and conditioning coach; they were my inspiration to lean into a career related to sports," she said.
The 25-year-old recalls a passion for sports and exercising in high school where she participated in several powerlifting competitions, even becoming a fourth-time state champion.
In 2016, Gutierrez moved to San Marcos to study a bachelor's degree in Exercise and Sports Science with a concentration on Pre-Rehabilitation Sciences at Texas State University, a common starting point for a career as a physical therapist.
- Advertisement -

Nonetheless, after graduating in 2020, COVID-19 changed Gutierrez's perspective on studying away from her family, which led her decision to move back to the Rio Grande Valley and put her current education goals on hold.
"While being back with my parents, I didn't want to waste more time so I decided to look for a job as a physical therapist technician to get more experience," she said. "My intention was to move back to San Marcos for a physical therapy degree, but my coworkers recommended STC's program highly enough, that I decided to stay and apply. It was a decision that completely changed my life for the better."
Gutierrez showed her appreciation for her instructors teaching her the real value of a physical therapist assistant and said she was thankful to be part of a small class, which allowed her to learn in a more focused environment.
"I was astounded at the quality of education offered at STC; we had highly experienced physical therapists teaching our program, which I hadn't seen before" she said. "We were also a small group of less than 20 which made our lessons more focused. I'm so grateful life brought me back to the RGV and to STC's program."
Gutierrez recently graduated from STC's Physical Therapist Assistant program as one of the top students in her class, recognized by her instructors for her academic achievements, earning a grade-point average of 3.59.
During the two-year program, Gutierrez earned experience as a professional in both clinic and hospital settings, what she describes as the best part of her time at STC.
"I grew immensely as a clinician through my rotations. I've seen patients who come in not being able to stand and to see them walking home in a matter of a weeks, it's amazing," she shared. "This career is so much more than an associate degree, it's definitely a more rewarding feeling than my previous education, I feel so accomplished."
Through her experiences, Gutierrez is now certain she wants to specialize to work with patients suffering from neurological disorders and the elderly.
Also, during her time at STC, Gutierrez also served as ambassador for the "Physical Therapy Moves Me" national campaign, a movement with a mission to advocate on what therapy can do and promote it as a career to a younger audience, and currently serves as an active board member of Live Better RGV, a nonprofit organization with a mission to improve the overall health and well-being of the community.
"As a health care professional, my responsibility is to improve the health of my community. As a board member of this organization, I now get a voice on the decisions that are being made. I'm so excited to be able to give back to the community. I look forward to a healthier future for all."
For more information on the South Texas College Physical Therapist Assistant program, visit nah.southtexascollege.edu or call 956-872-3100.