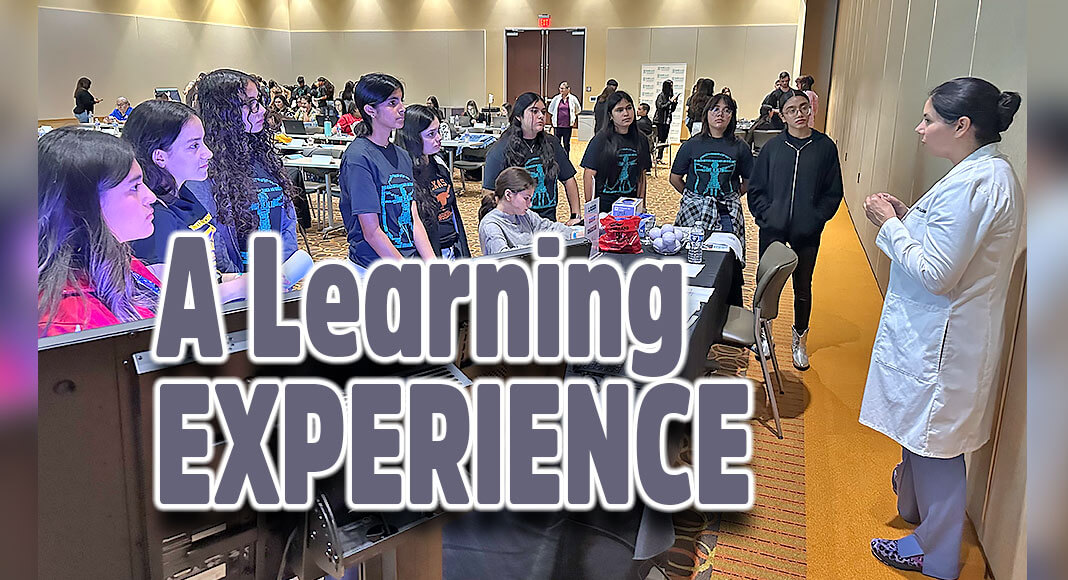 Mega Doctor News
- Advertisement -

EDINBURG, Texas – A select group of 44 Region One Education Service Center (ESC) 8th grade GEAR UP students studied the cardiovascular system in an interactive work-based learning simulation on May 24 at the Edinburg Conference Center at Renaissance.
The exclusive learning opportunity is a component of a collaborative program by Region One ESC and the DHR Health Institute for Research and Development.
The program, titled the Leaders in the Advancement of Science, Education & Research (LASER), is a rigorous four-year initiative for students who are interested in pursuing careers in health care, STEM and/or clinical research. Selected students participate in expansive career preparation activities that will equip them with self-confidence and leadership skills.
"We are building foundational skills and knowledge through the exploration of medicine," said Beatrize Valenzuela, Region One ESC GEAR UP Specialist. "Additionally, first-hand experiences and interactions with health care professionals encourage pathways to STEM careers and education, which are in high demand locally and nationally."
Students rotated between four stations, which were led by medical professionals. Content included cardiac conduction, cardiopulmonary connections, electrocardiograms and blood pressure.
"Students in the LASER program have the opportunity to experience the medical profession in ways that are not possible without the GEAR UP Program," said Cristobal Vela, a San Isidro ISD GEAR UP Facilitator. "I love that my students get to experience health science in this capacity. It gives me great satisfaction that they are receiving opportunities that will help them grow."
After learning from medical experts, students participated in a Q&A session with a medical student to learn more about post-secondary life for individuals interested in health science.
- Advertisement -

"The hands-on learning activities we participated in will help me in my pursuit of becoming a nurse," McAllen ISD student Fernanda Bonilla said. "We learned procedures that nurses do daily, so I feel like I learned a lot."
The 44 Region One ESC GEAR UP 8th grade students will continue their health science education through a LASER summer internship, which will be held May 30 at the Edinburg Conference Center at Renaissance.
The U.S. Department of Education Gaining Early Awareness and Readiness for Undergraduate Programs (GEAR UP) grants are designed to increase the number of low-income students who are prepared to enter and succeed in post-secondary education.
The GEAR UP: Pathways to the Future! cohort consists of over 5,000 8th grade students from 13 Region One school districts: Brooks County ISD, Brownsville ISD, Donna ISD, La Joya ISD, Lyford CISD, McAllen ISD, Mission CISD, Rio Grande City Grulla ISD, San Isidro ISD, San Perlita ISD, Sharyland ISD, Valley View ISD and Webb CISD.
Currently, the Region One ESC Office of College, Career and Life Readiness operates three GEAR UP projects: GEAR UP: College Now-Career Connected!, GEAR UP: College Ready, Career Set! and GEAR UP: Pathways to the Future!