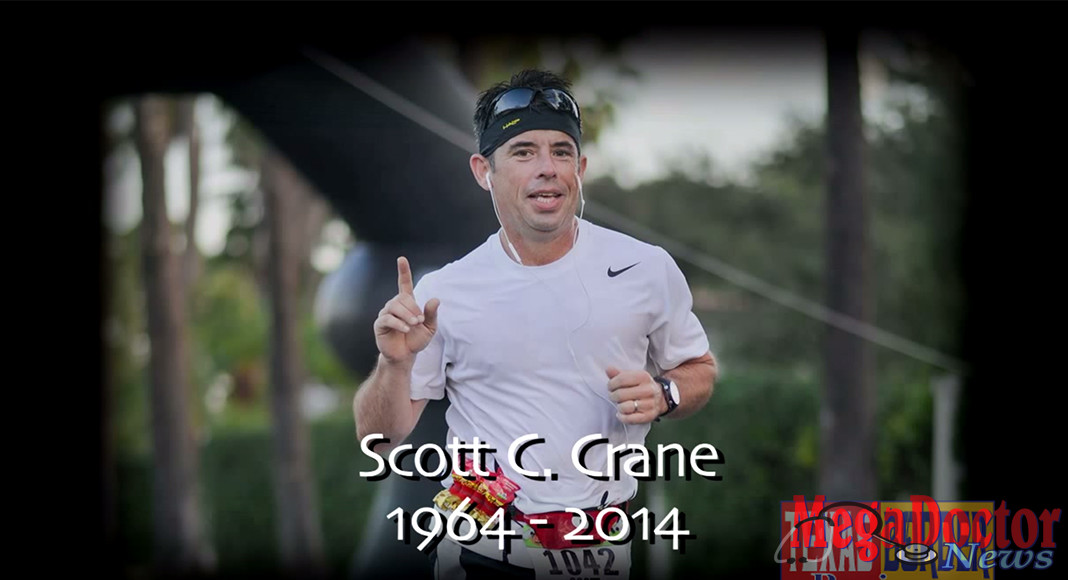 Mega Doctor News
McAllen Marathon Invite Runners, Sponsors to Sign Up
(McAllen, TX)  Earlier today, City of McAllen leaders announced updates for this year's McAllen Marathon – A Scott Crane Memorial Race, which is set for a 7:00 a.m. start time on Sunday, January 15, 2017 at the McAllen Convention Center, 700 Convention Center Boulevard.  Registration is underway online for the fourth annual race, a certified qualifier for the Boston Marathon, at www.mcallenmarathon.com and will close on Friday, January 13, 2017 at 5:00 p.m.  Aside from the full 26.2 mile route, the race features a 13.1 mile half marathon, as well as a five-leg relay marathon. 
"We're inviting everyone from Texas and Mexico to one of the best running courses for a Boston qualifier. It's flat, fun and fast and our race continues to attract more runners. Come and enjoy our great South Texas hospitality," said Mayor Jim Darling, City of McAllen.   
Cost to register for the race is $105 for the full marathon; $85 for the half-marathon; and $65 for the relay marathon. However, starting tomorrow, a special New Year's discount of up to 15% will be available for each category, including a special Family 5K the day before, for five days only, from December 23 to December 27.   This is a perfect chance to take advantage of this offer as a  gift for your favorite runner or to get ahead on 2017 fitness goals.
Simply log on and enter code NY2017 to register and receive the discount.  Additionally, from now until the marathon, look for special promotions and give-aways on the McAllen Marathon Facebook page.  Win coveted swag items including water bottles, long-sleeve performance tees, half-zip jackets and the new long-sleeve tee that will be sold only the day before the race at the McAllen Marathon Health & Wellness Expo.
The Scott Crane Memorial Race is named in honor of former McAllen City Commissioner, Scott Crane who passed away from a heart attack suffered during the race's second year.  A big proponent of health and fitness, Mayor Darling and the McAllen City Commission wanted to honor Crane's legacy in a permanent and big way and decided to name the race for him.
"I really appreciate the City of McAllen's efforts to continue Scott's vision and his passion," said Sasha Crane, widow of the late commissioner, who was also on hand, along with their children, his parents and siblings and their spouses, for today's announcement. "He had a vision of a healthy lifestyle for all ages. He wanted everybody, whether you're an avid runner or a novice, he wanted you to just get out and be active in our great city."

This year, the route will begin in Oval Park at the Convention Center, running east, and after running the entire route, will finish at the same location.  This race will showcase the area's amenities for visitors and locals alike.  Additionally, for runners flying in, the convenient location of the hotels on site offer an advantage of being at the start and finish line of the race right at their doorstep that no other race can offer.
The race is a certified qualifier for the Boston Marathon, which means that winning times can be considered for entry into the Boston Marathon for 2018.  The annual race draws elite runners from around the world, including this year, with runners from U.S. states California, Florida, Georgia, Iowa, Michigan, Missouri, New York, North Carolina, Ohio, Oregon, Texas and Wisconsin, as well as Mexican states Coahuila, Distrito Federal, Nuevo Leon, Tamaulipas and Victoria, all looking to continue their training and improve their time in preparation for other major marathons.  Runners cite the temperate climate in winter in McAllen, as well as the challenging course that brings them to the marathon.  Casual runners from around the country also enjoy traveling to tropical McAllen to race. 
For non-running residents who wish to be a part of the marathon as more than spectators, school groups, non-profit organizations, businesses and civic groups are being recruited to showcase McAllen's famous South Texas hospitality to inspire and encourage runners along the way by serving as cheer  and water station volunteers.  Each volunteer group will have the opportunity to compete and win $500, with their creative costumes, posters and cheers.   Call the City of McAllen Parks & Recreation Department at (956) 681-3333 for more information.
Part of the excitement of the marathon is the ongoing Health & Wellness Expo that takes place on that same marathon weekend, Saturday, January 14 from 9:00 a.m. to 5:00 p.m. at the McAllen Convention Center.  Admission is free to the public.  Businesses and organizations that wish to be a part of the Expo or a sponsor of the McAllen Marathon can still sign up.  Simply contact the Parks & Recreation Department for those details.
Finally, a special feature of the Marathon is the Kids Marathon, an initiative in partnership with the McAllen Monitor, Telemundo 40, the City of McAllen, Texas A&M Healthy South Texas and McAllen ISD, to get McAllen youth to have run or walk 26.2 miles over the past four months.  Participants will walk their final mile on Saturday, January 14. 
"We are so excited to have over 4,000 children ages kindergarten through eighth grades who are registered for this year's McAllen Kids Marathon. We hope this 18-week training program, sponsored by several community groups, will help give these kids a lifetime of healthy fitness habits and we hope they have a blast at the Jan 14 Final Mile," says Sandra Sanchez, McAllen Kids Marathon Committee Chair.  
McAllen Marathon sponsors include L&F Distributors-Michelob Ultra; Boggus Ford, IBC Bank, UnitedHealthcare; Carwash Carwash; Elements Massage; Hidalgo County Texas Farm Bureau Insurance; Academy Sports and Outdoors; McAllen Sports Commission and of course, the City of McAllen.