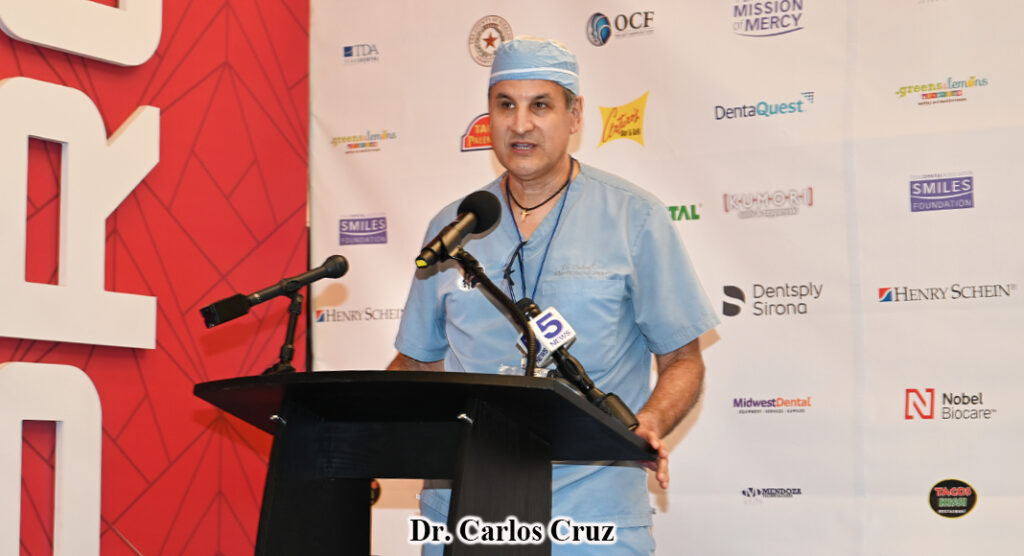 Mega Doctor News
The Bert Ogden Arena in Edinburg became a haven for oral health, offering free dental services to the region's underserved population. This remarkable endeavor was made possible by the visionary leadership of Dr. Carlos Cruz, a local oral and maxillofacial surgeon passionate about giving back to his community.
Dr. Cruz's journey to spearhead the Texas Mission of Mercy (TMOM) event in Hidalgo County was filled with challenges, collaboration, and a firm commitment to public welfare. In this article, we dig into the intricacies of this incredible initiative, from its inception to its successful execution.
Dr. Carlos Cruz's involvement with TMOM began approximately a year and a half before the event's launch. During his senior board tenure at the Texas Dental Association (TDA) in Austin, he had a chance encounter with Dr. Barry J. Currey, then-president of TMOM. Dr. Currey's description of TMOM, a mobile unit equipped with 40 dental chairs that traveled the state four times a year to provide dental services to underserved communities, deeply resonated with Dr. Cruz. Little did he know that this encounter would set the stage for a transformative initiative.
With Dr. Currey's and President-elect Dr. Douglas Bogan's encouragement, Dr. Cruz applied to bring TMOM to Hidalgo County. After careful consideration, he chose September 15 and 16, 2023, as the event dates.
Dr. Cruz's commitment to the TMOM event in Hidalgo County was huge, and he knew he couldn't achieve it alone. He assembled a talented and dedicated committee comprising local doctors and professionals who shared his vision.
One of the central moments in the event's inception was Dr. Cruz's meeting with Mr. David Deanda, the president of Lone Star National Bank. Dr. Cruz explained his vision for bringing TMOM to the Rio Grande Valley, and Mr. Deanda was receptive and went above and beyond. He offered the use of the Bert Ogden Arena, a world-class facility, to host the event. This generous gesture provided a crucial venue for the TMOM event. Lone Star National Bank, DHR Health, and Alonzo Cantu made the Bert Ogden Arena a reality.
With the venue secured, the next challenge was raising the necessary logistics funds, totaling $65,000. Dr. Cruz and his committee brainstormed various ideas, including hosting shows and golf tournaments.
Judge Richard Cortez, who, after a dinner meeting prompted by Dr. Cruz, recognized the importance of the event for the community. He connected Dr. Cruz with Jaime Longoria, Executive Director of the Hidalgo County Community Service Agency (CSA). Mr. Longoria and his staff embraced the project and secured federal funds to cover logistics expenses. The approval came within days, leaving Dr. Cruz astounded by the support he received. Learn more about Dr. Cruz in this Exclusive featured article. Enjoy!