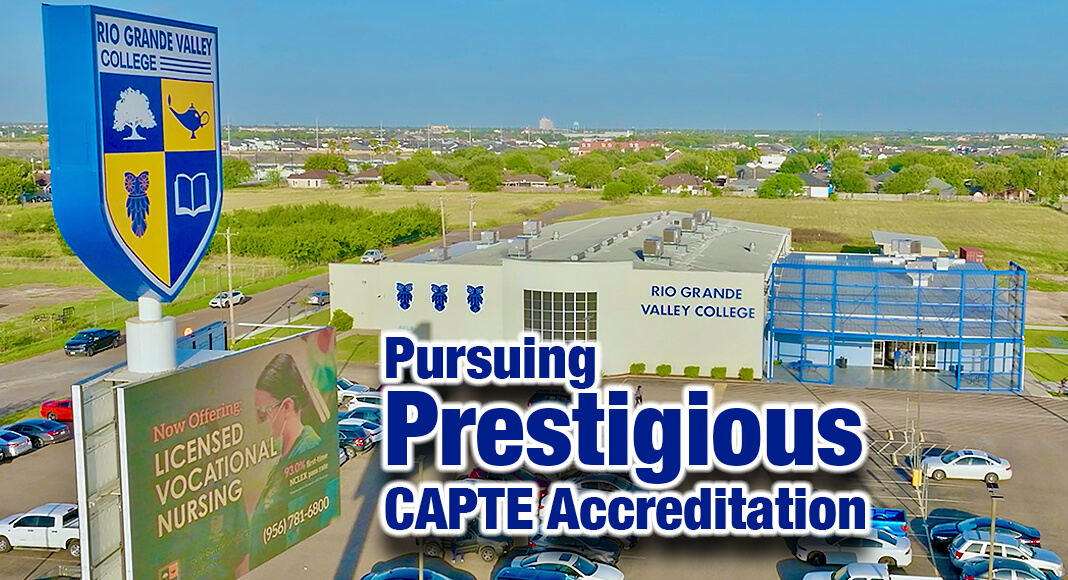 Mega Doctor News
By Roberto Hugo González
Among the thriving educational landscape of the Rio Grande Valley, the Rio Grande Valley College (RGV College) stands confident in taking a significant leap forward. Mega Doctor News recently caught up with Belinda Ibarra, the Director of Compliance at RGV College, who shared insights into the college's aspirations and journey toward a monumental milestone.
With more than 30 years of experience in career colleges and schools, Belinda Ibarra brings a wealth of knowledge to her role. Over her 11 years at RGV College, she has witnessed and contributed to the institution's growth and evolution under the direction of its founder, Dr. Anabelle Palomo.
The latest endeavor on the college's horizon is securing accreditation from the Commission on Accreditation in Physical Therapy Education (CAPTE). This accreditation is not merely a formality but a critical step that will authorize the college to offer an associate degree program for physical therapy assistants. RGV College aims to become only the second institution in the Rio Grande Valley to provide this program, a fact that fills the college community with immense pride.
RGV College's commitment to educational excellence began in 2008 with certificate programs tailored to vocational skills. However, this was just the foundation for a larger vision. In 2017, the college's leadership decided it was time to transition from a technical vocational school into a full-fledged college, offering degree programs and creating broader career pathways for their community.
A significant step in this transformation was launching their vocational nursing program, which quickly became one of the most popular choices among students. Discussions to introduce a registered nurse (RN) degree program started in 2013, and by 2019, RGV College celebrated the reality of this vision. The success of this program has been evident, with nine cohorts of nurses already making their way through the rigorous training.
The momentum from the nursing program's success spurred the college to set its sights higher. The Physical Therapy Assistant Degree Program is the latest fruit of their labor, developing for five years. This program, which started its first cohort of students in the spring of 2023, represents another strategic step toward enriching the college's academic offerings.
The path to launching a new program is layered with challenges, the most pressing being the acquisition of accreditation. RGV College has made significant strides in this regard, receiving candidacy approval from CAPTE. The institution anticipates a review visit from the accreditation team, a critical step toward achieving full accreditation.
Belinda Ibarra's enthusiasm for her work is palpable as she discusses the college's plans. Her alignment with Dr. Palomo's vision and her gratitude for being part of this transformative journey underscores the passion that drives the college's leadership. RGV College is not resting on its laurels; other degree programs, such as diagnostic sonography and a respiratory technician program, are also being developed, showcasing the institution's proactive stance in addressing the medical field's educational needs.
The philosophy of RGV College, located in Pharr, Texas, is centered on inclusivity and the belief that vocational education should be accessible to all. Since its inception in 2008, the college has become a distinguished institution in the region, celebrated for providing an A+ grade level education to a diverse student body.
As RGV College continues to grow and adapt, it remains firmly rooted in its foundational principle: to offer opportunities for vocational education that transcend barriers, ensuring that every individual, regardless of their background, can achieve their educational and career ambitions.