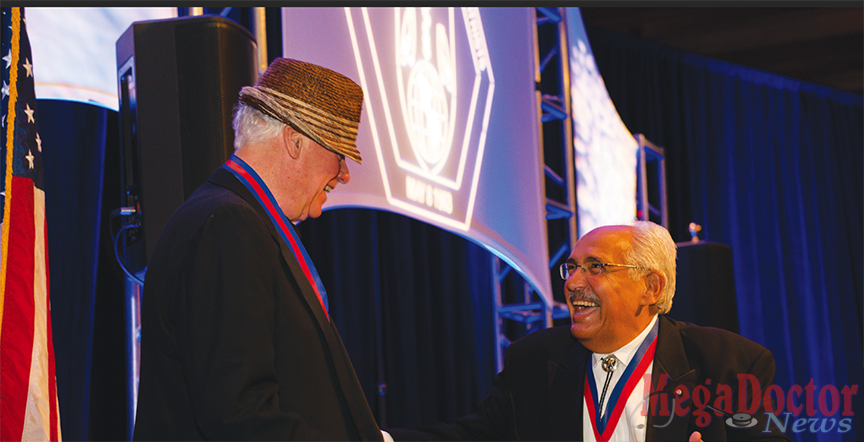 Mega Doctor News
Harlingen, Texas – July 22, 2015 – Dr. Francisco Fernandez, founding dean and vice president of medical affairs for The University of Texas Rio Grande Valley School of Medicine, recently was named president of the prestigious American College of Psychiatrists.
The ACP elected new members to its Board of Regents and selected board officers at the annual meeting in February in Huntington Beach, California. Members of the board are responsible for managing the property and affairs of The College.
"I am both honored and humbled to lead this organization, which has played such a large part in my personal and professional life," Fernandez said.
The ACP, headquartered in Chicago, is a national, not-for-profit, honorary association established in 1963 and dedicated to providing continuing education to its members, promoting the latest advances in psychiatry, and supporting the highest standards. It is made up of more than 750 psychiatrists who have demonstrated excellence in the field and who have achieved national recognition in clinical practice, research, academic leadership, or teaching.
Dr. Fernandez received his undergraduate degree from Holy Cross College and his medical education at the Tufts University School of Medicine. He completed his residency at Massachusetts General Hospital, where he also served as a Clinical Fellow in psychosomatic medicine and consultation liaison psychiatry.
"I'm excited to be in the company of so many distinguished colleagues and look forward to our collaboration," Fernandez said. "We hope to continue the goals of growth and innovation that have been the trademark of this wonderful College."
The UTRGV School of Medicine currently is undergoing accreditation and is scheduled to open in fall 2016. MDN