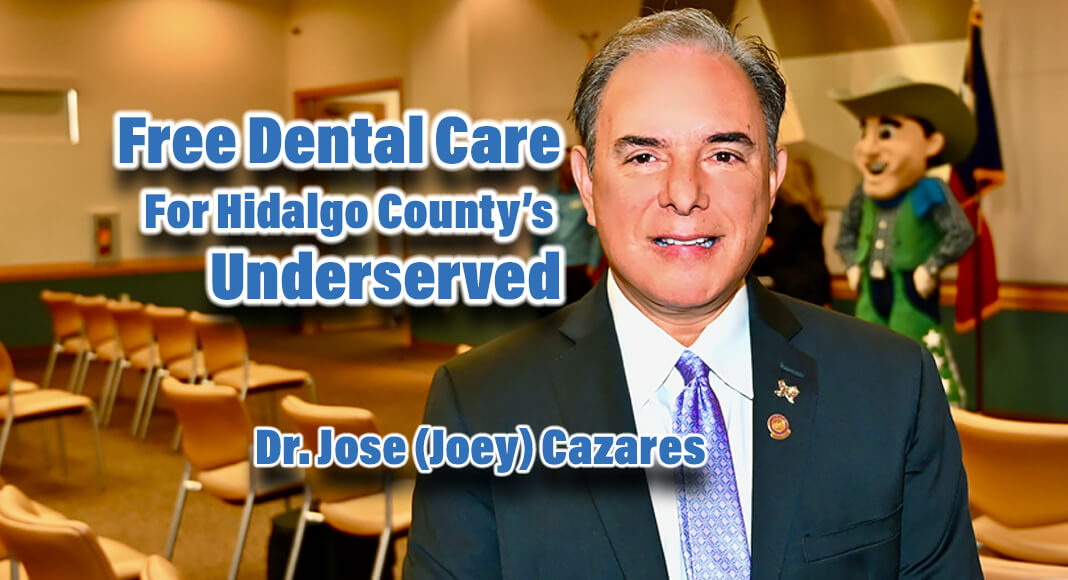 Mega Doctor News
- Advertisement -

By Roberto Hugo González
Texas Mission of Mercy (TMOM) is ramping up its efforts to bring much-needed dental care to the underserved communities in Hidalgo County, Texas. This time, the mission has garnered the support of a distinguished dental professional: Dr. Jose (Joey) Cazares, DDS, FAGDT. Dr. Cazares, named the 2018 Texas Dentist of the Year by the Texas Academy of General Dentistry, will be joining the event, significantly bolstering its impact.
With over 30 years of experience in the field, Dr. Cazares has been providing quality dental care to patients of all ages. His collaboration with Dr. Carlos Cruz, an oral maxillofacial surgeon spearheading the TMOM RGV event in Hidalgo County, marks a significant moment for the initiative.
For the first time, TMOM will be coming to the Rio Grande Valley, offering dental services free of charge on September 15-16, 2023, at the Bert Ogden Arena in Edinburg. Doors will open at 6:00 a.m. The event aims to serve as many people as possible. According to Dr. Cazares, TMOM has served between 400 to 800 patients in previous events. With an amazing 40 dental chairs ready, the Bert Ogden Arena will be transformed into a large dental office for the occasion.
Free dental services will be offered on a first-come, first-served basis, with treatment options including basic, pain-relieving, and preventive procedures such as fillings and extractions. TMOM encourages patients to arrive as early as 5:30 AM and come prepared with a list of their medications. Food and drinks will be provided to those waiting.
This large-scale effort is backed by community stakeholders, including Lone Star National Bank, DHR Health, and the Bert Ogden Arena. Over 60 dentists and 92 pre-dental students are prepared to serve the community. "We're doing this from the bottom of our hearts," said Dr. Cazares. "Dental disease is very prevalent, and we're fighting to do whatever we can to take care of the patients."
A pre-screening session is scheduled for September 9, 2023, from 8 AM to 2 PM at Nuestra Clinica del Valle in Mission, Texas, to expedite treatment. This will help to minimize wait times on the day of the event.
- Advertisement -

The collaboration of high-caliber professionals like Dr. Cazares with TMOM RGV reinforces the commitment to dental health in underserved communities. Supported by the Texas Dental Association Smiles Foundation, TMOM has held 87 mission events since 2001, serving over 50,000 patients. This event signifies free dental care and a commitment from various professionals and stakeholders to make healthcare accessible to all.
For more information or to volunteer, visit the Texas Mission of Mercy – Edinburg website at www.tmominc.com.
Take advantage of this exceptional opportunity to receive the dental care you need while participating in a community event that truly embodies the spirit of giving.