Order Phone number below of all the stores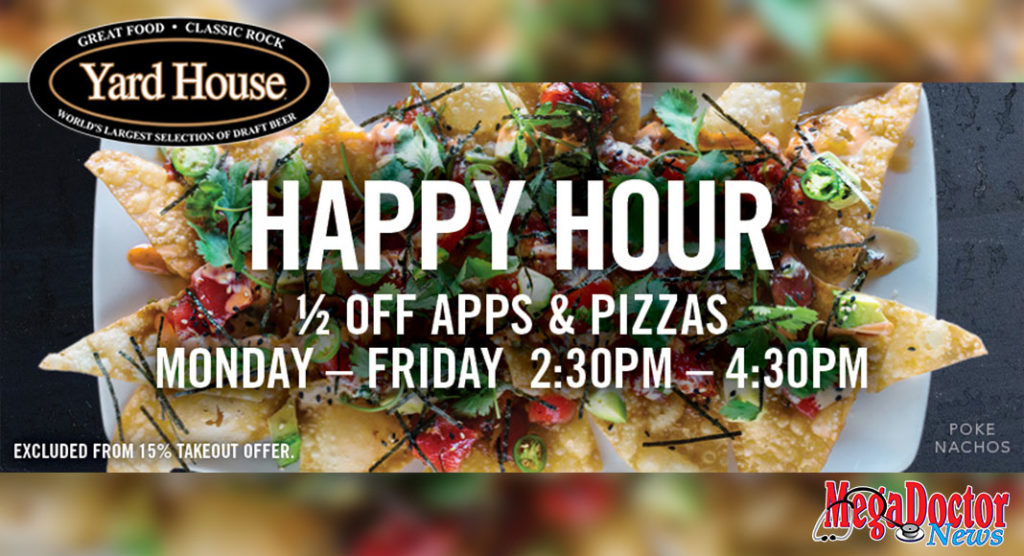 Mega Doctor NEWS
We encourage you to support local merchants. During these times of need, we can rise as a community and help each other out.
Yard House
2200 S 10th Street McAllen, TX 78503 ☎️ (956) 664-1878

Order online here: www.yardhouse.com
Take your virtual Happy Hour to the next level with ½ off ALL appetizers and pizzas to go. Available Monday through Friday from 2:30PM to 4:30PM for a limited time.*
*Available at select locations only. Not available in GA. Cannot be combined with any other offer or promotion. Excluded from 15% off takeout coupon offer.

Treat Mom to a house favorite with our three-course Mother's Day meal for four. Enjoy your choice of entrée from options including our Grilled Rib Eye and Crab Cake, plus a starter salad, two family-sized sides and dessert. Pre-order by 3PM on Saturday, 5/9 and enjoy 15% off all takeout orders with YHTOGO15 through 5/17.*
*Mother's Day meal available for pre-orders only while supplies last. Orders must be received by 3 pm on Saturday, 5/9. Not available for delivery. 15% off valid on takeout orders placed and picked up through 5/17/2020. Not valid for delivery or Grubhub orders. Excludes alcohol.

---
If you are the owner or the manager of a restaurant, we would like to help you promote your curbside specials. FREE of charge. Just send us the information to info@tbbmega.com