- Advertisement -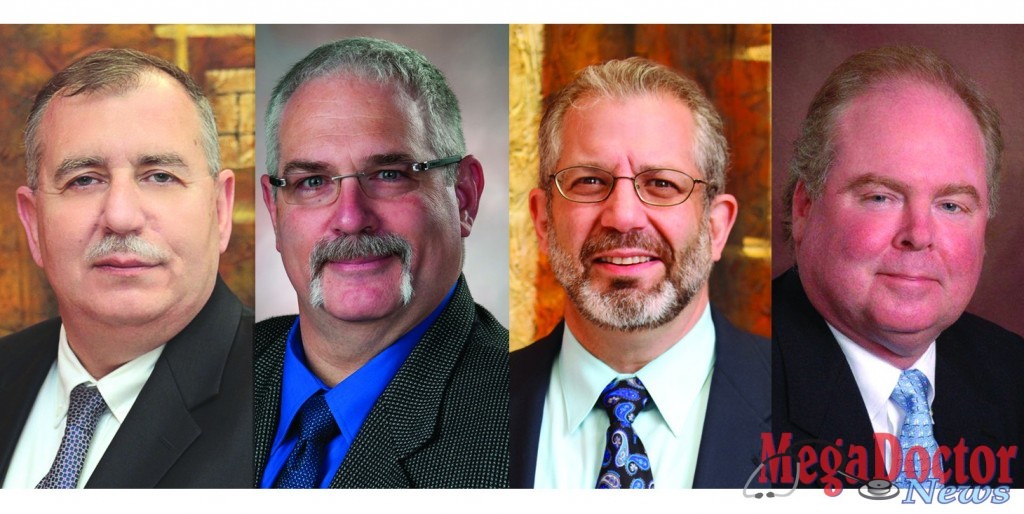 By Roberto Hugo Gonzalez, Publisher
In 10 years, more than 375 new physicians will be providing care in the Rio Grande Valley.
That said, I couldn't find a better way than to paraphrase a written comment sent to Mega Doctor News by Mayor Richard Garcia in regards to the creation of the Graduate Residency Programs, "We've reached this long sought milestone because of the unity".
Just a few years ago people would say that a school of medicine was just simply impossible and that it could never happen in South Texas. By the way, the City of Edinburg is the home of the new University of Texas RGV Medical School Academic Building.
Things have changed in a very noticeable way since the inception in 1995 of Doctors Hospital at Renaissance (DHR). This magnificent combination of medical professionals has made quite a difference; DHR's leadership has been and is exemplary.
In many ways, DHR has placed the South Texas community at the top because of their accomplishments. For example, it was the first hospital in South Texas to acquire a PET/ CT scanner, an important tool for diagnosing and staging cancer and assessing the effectiveness of a treatment plan.
It was the first in the region to introduce da Vinci robotic surgical technology, which is rapidly becoming the standard of care for use in prostate cancer surgery and certain gynecological procedures. And, the Women's Hospital at Renaissance (WHR) is the first and only facility in South Texas dedicated exclusively to women's health care.
- Advertisement -

Those are very important milestone accomplishments in their own right; they were some of the most important stepping-stones towards a greater goal, which is imperative for the region.
The leadership of this conglomerate of hospitals has brought state of the art medical technology like you find in Houston, Dallas, or even Rochester, Minnesota to the Rio Grande Valley. Even so, the announcement of the creation of the Graduate Residency Programs for this region opaques past achievements, and starts an unbelievable new chapter that will be almost impossible to repeat; we shall see.
I cannot even begin to tell you how important this is. The announcement of the four new Residency Program Directors is in fact a crucial step in transforming the Rio Grande Valley and its health care infrastructure.
Doctor's Hospital at Renaissance in Edinburg has a solid commitment in providing quality health care for the Rio Grande Valley through accommodating the UTRGV Medical School residency programs and allocating $60 million to help develop them.
DHR will serve as a teaching location for the programs in internal medicine, surgery, family medicine, and obstetrics and gynecology.
These residencies will operate under the sponsorship of the San Antonio Medical School until The University of Texas Rio Grande Valley School of Medicine attains accreditation. The four residency program directors introduced on March 14, 2014 are: Amer Malas, M.D., FACP, internal medicine; Charles Richart, M.D., FACS, FCCM, general surgery; Eron Manusov, M.D., family medicine; and John Breen, M.D., FACOG, obstetrics and gynecology.
According to the information given during the announcement by DHR officials, 78 medical residents start in 2015, and the number of physician providers will grow rapidly year after year. It is projected that in 10 years, more than 375 new physicians will be providing care in the Rio Grande Valley.
As is well known, the Valley has been medically underserved for many years, now with approximately 400 physicians projected it will definitely have a significant impact on the future health of our residents.
If you are as excited as I am about this historic event, please follow me in the pages inside this issue. MDN