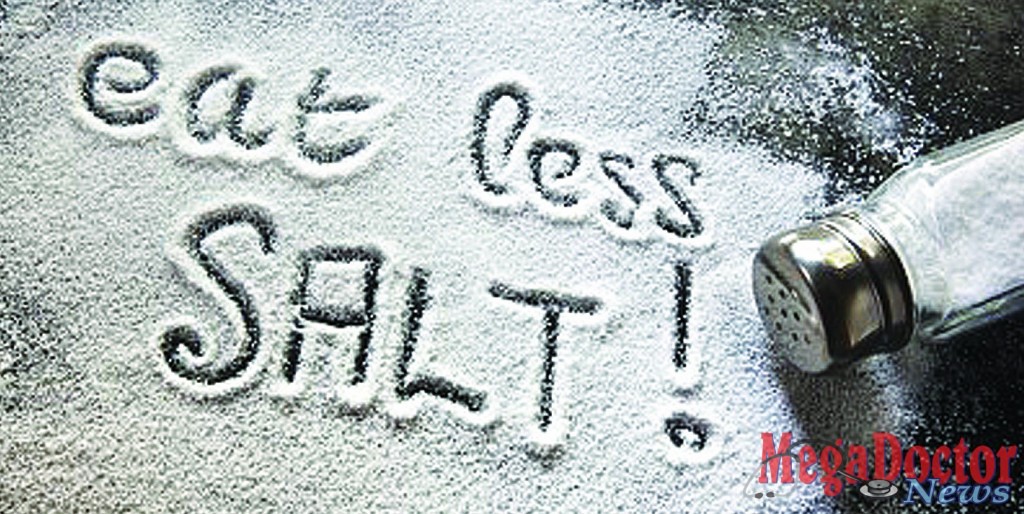 U.S. ranked 19th of the 30 largest countries studied for deaths due to excess salt
- Advertisement -

By Roberto Hugo Gonzalez, Publisher
It is important to remember that eating too much salt is dangerous. A new study is reminding us that we have to watch how much salt we consume.
American Heart Association, Harvard Medical School and Brigham and Women's Hospital researchers found that overconsumption of salt is associated with 2.3 million deaths worldwide in 2010, and 40 percent of those deaths were premature, researchers said.
Fifteen percent of all deaths from heart attacks, stroke and other cardiovascular disease were caused by excessive salt, and most were in lower-income countries, according to a study presented at an American Heart Association meeting in New Orleans. The U.S. ranked 19th of the 30 largest countries studied for deaths due to excess salt. The American Heart Association advises limiting sodium to no more than 1,500 milligrams a day.
The point is that we are eating way too much salt. And it's killing us. That's the message from two new studies released, examining the amount of global salt intake and the number of deaths associated, at least in part, from eating too much salt.
The first study, presented at a meeting of the American Heart Association, shows that 75 percent of people around the world consume significantly more salt every day than is recommended.
Specifically, people around the world ate nearly 4,000 milligrams of salt a day in 2010, which is nearly twice as much as is recommended by the World Health Organization (less than 2,000 milligrams of salt a day) and nearly three times as much as is recommended by the American Heart Association (less than 1,500 milligrams of salt a day).
- Advertisement -

The analysis included 187 countries, and 247 separate surveys on salt intake between 1990 and 2010 through the Global Burden of Diseases Study. Of those countries, 181 of them had higher daily sodium intake levels than is recommended by the World Health Organization. And 119 of the 187 countries had way higher sodium intake levels (more than 1,000 milligrams of salt above the recommended levels) than recommended by the WHO.
Residents of some countries consumed less salt than others; for example, residents in Kenya and Malawi consumed about 2,000 milligrams of salt per day, while residents in the United States ate about 3,600 milligrams of salt per day. Meanwhile, people in Kazakhstan consumed around 6,000 milligrams of salt per day (the most of all the countries in the analysis), and people in Mauritius and Uzbekistan consumed just slightly less than 6,000 milligrams of salt per day. MDN