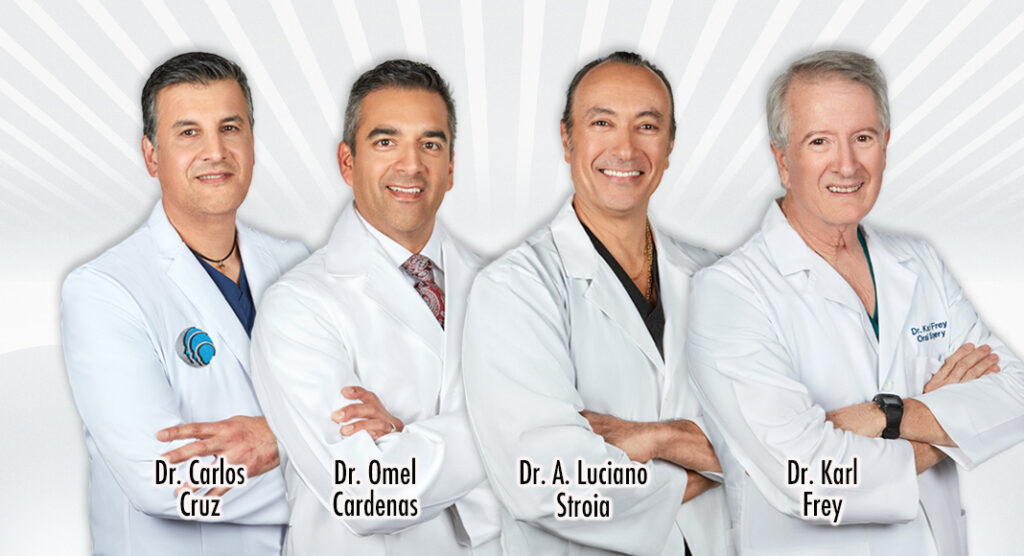 - Advertisement -

Mega Doctor News
By Roberto Hugo Gonzalez
The days are over when Texas Valley residents had to take a journey to faraway cities for care. It is difficult for a region to have surgeons specializing in Oral & Maxillofacial, but in our case, we have them with lots of experience in this field. South Texas is lucky because we have Rio Grande Valley Oral & Maxillofacial Surgeons, better known by their acronym RGVOMS. These surgeons' practices joined forces to form this new entity to educate residents about this specialty.
They treat dental and oral conditions like Impacted teeth, Extractions, and Facial trauma. ATMJ (temporomandibular joint) syndrome, Cysts and tumors, Diseases of the jaw and mouth, and Gum disease, among other valuable services. The newly formed entity is called RGVOMS. The doctors are Dr. Luciano Stroia, Dr. Karl Frey, Dr. Omel Cardenas, and Dr. Carlos Cruz. Please get to know more about them in this issue.
Great news! Ashley Pediatric Clinics opened their 14th Clinic; it is located in the City of Mission. The founder, Dr. Sarojini Bose, MD came to Texas with a dream to serve the Valley's residents with an excellent pediatric clinic.
Today, her daughter Dr. Ashley Bose, a Board-Certified Family Medicine physician, has successfully taken over the operation. At the celebration of the ribbon-cutting ceremony, Dr. Ashley thanked everyone on behalf of her parents, Dr. Sarojini Bose, the founder, and Dr. Subhash Bose, a retired professor of Manufacturing Engineering from The University of Texas Rio Grande Valley. He is now the chief administrative officer for the Ashley Pediatric Clinics and three non-profit organizations. Read more inside.
On another note, the Region One Education Service Center (ESC) Pathways Aligned to Health Science (PATHS) Project, in partnership with the DHR Institute for Research and Development, kicked-off its first session of a series of American Red Cross certification trainings.
Lasara Middle School was the first of eight cohorts to receive hands-on instruction and earn three American Red Cross certificates: First Aid, STOP THE BLEED and Adult Cardiopulmonary Resuscitation (CPR) and Automated External Defibrillator (AED).
- Advertisement -

Dr. Eliza Alvarado stressed the importance of creating opportunities for small, rural school systems. The trainings took place at the DHR Institute for Research and Development's Edinburg location. Read the complete story inside.
More good news! Dr. Leonel Vela, a physician with the UTRGV School of Medicine Created a Scholarship for Valley Medical Students.  It's no surprise that medical education is expensive, even in one of the nation's most affordable medical schools like the UTRGV School of Medicine.
So UTRGV's Dr. Leonel Vela decided to do something about rising cost of tuition. He wanted to show that the students are valued and hoped this would help cover some of the cost of their education.  He knows well that a little can mean a lot. Read more inside.
Enjoy!