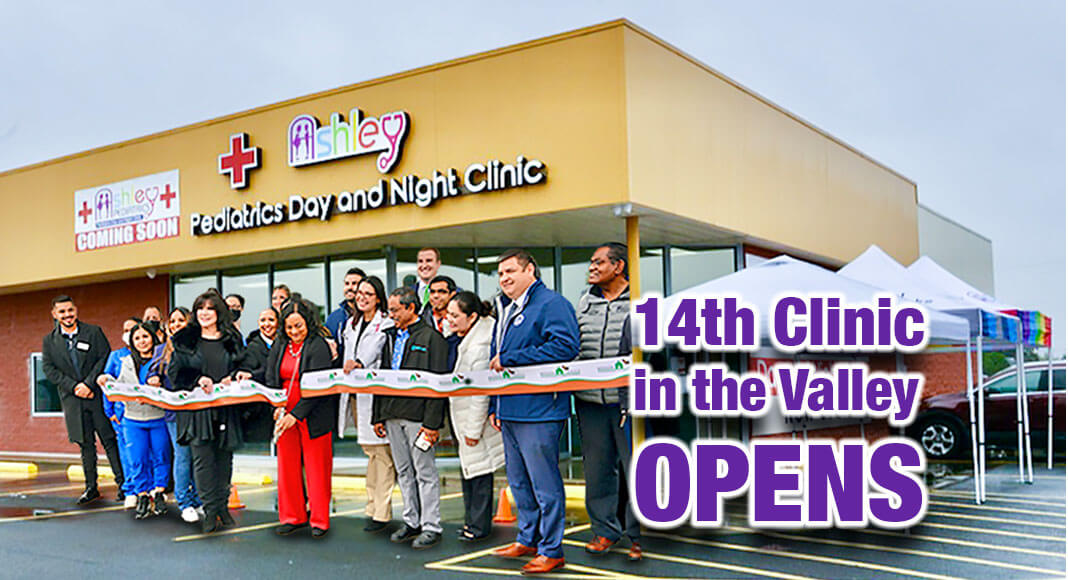 - Advertisement -

Mega Doctor News
By Roberto Hugo Gonzalez
Dr. Sarojini Bose, MD, has been an exemplary professional since she came to Texas. Her dream and dedication to serving the Rio Grande Valley's residents are her priority.
She is a board-certified pediatrician with more than 27 years of experience in the medical field. She founded Ashley Pediatrics, which has now grown to fourteen clinics.
Today, her daughter Dr. Ashley Bose, a Board-Certified Family Medicine physician, has successfully taken over the operation. She is fondly called 'Dr. Ashley' by patients and staff.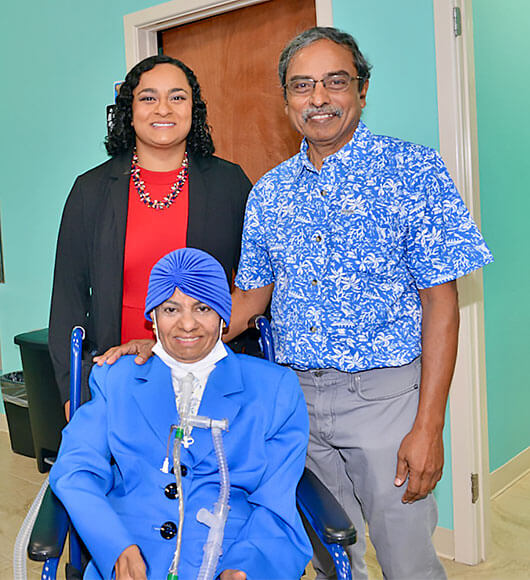 During the celebration of the ribbon-cutting ceremony, Dr. Ashley thanked everyone on behalf of her parents, Dr. Sarojini Bose, the founder, and Dr. Subhash Bose, a retired professor of Manufacturing Engineering from The University of Texas Rio Grande Valley. Dr. Subhash Bose is now the chief administrative officer for the Ashley Pediatric Clinics and three non-profit organizations.
Ashley Pediatric Clinics started with Dr. Sarojini's passion for caring for children. Everybody knows that she is the heart and soul of the clinics. "These clinics are not only my family's legacy, but they are pillars in the community and a place the Valley can count on for generations to come," she said.
Dr. Ashley joined the Clinic in March, "Unfortunately, COVID decided to peak right after that. But despite COVID, we opened our 13th clinic location on Buddy Owens Boulevard and today our 14th clinic location here on Conway Avenue in Mission, Texas. This represents, to us, a monumental occasion."
- Advertisement -

She mentioned that previously they had grown by about a clinic a year. They had recently paused for a few years, but they are back stronger than ever to continue serving Valley.
Ashley Pediatrics Clinic team is a dedicated group, always busy, and today they all celebrated the opening of the new clinic in Mission.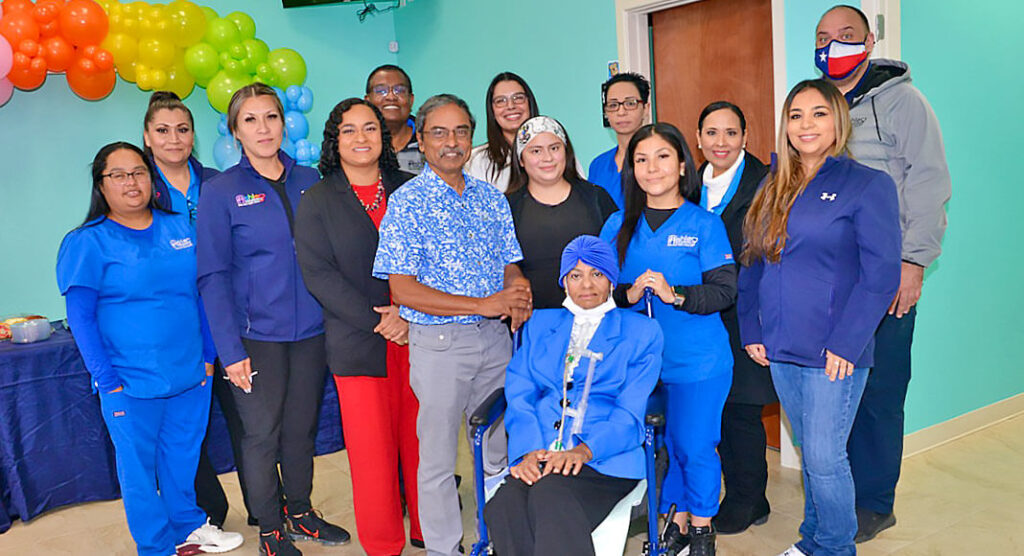 During the past year of COVID-19, they worked harder to protect the community. "We've given over 8,500 COVID vaccines and done over 238,000 COVID tests." Dr. Ashley said, "Let's let that sink in."
According to Dr. Ashley, the clinics are open day and night, or like she said, "Seven days a week, rain or shine."
The 14th clinic location, now in Mission, will continue to provide quality medical care to the children of the Rio Grande Valley. Dr. Ashley also thanked all her staff who made this possible and those who worked behind the scenes to get everything set up. She mentioned her operations team Rosie Gonzalez, Vanessa Rodriguez, and Patty Lamas.
During this ribbon-cutting celebration, Dr. Ashley introduced Ms. Joanna Gonzalez, the new Clinic's provider. "She's been part of our Ashley family since 2013, and she's been my right hand and medical coordinator for the past year and a half." She said, "Thank you, I can't be everywhere; that's why I have a wonderful staff."
Ms. Gonzalez said, "I wanted to take a moment to thank Dr. Ashley and the Bose family for making this Clinic a reality. But most of all, to our community, we would not be here if it weren't for you. For the past ten years, I have met many families. I have seen their babies and grandbabies grow, and we have worked together to make better children for the future of this country. I'm grateful for this community's love, support, and trust, and I look forward to welcoming you here today. Thank you."
Dr. Sarojini Bose was also present and happy to participate. It was a unique experience for her and her family to see her dream unfold.
The Bose family has a passion for what they do. A total dedication to the healthcare of the Valley's communities, they are also recognized as altruists. They provide free classes for education and personal preparation for those who want to advance in life through their community centers.
Among the guests was Matt Wolthoff, President of Driscoll Children's Hospital in the Rio Grande Valley. He had words of affection for Dr. Sarojini Bose.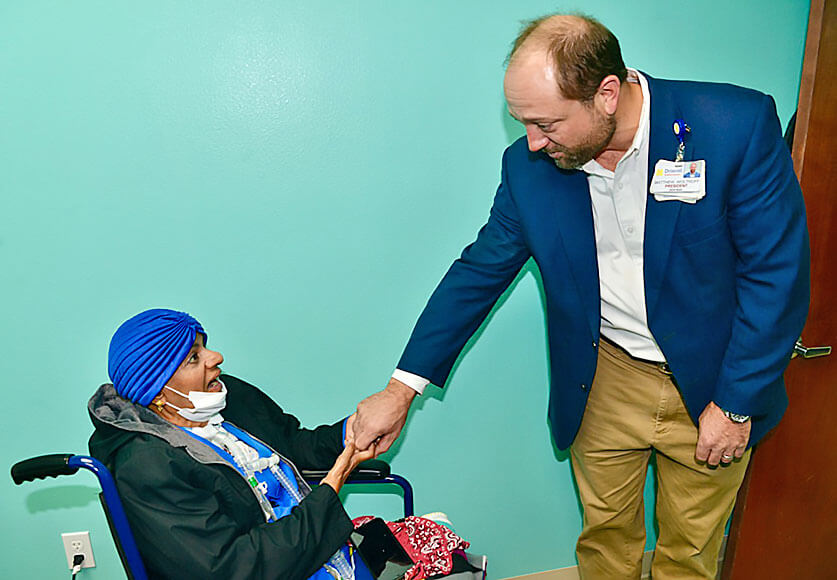 Also present was Randy Perez, City Manager for the City of Mission. He thanked the Bose family for opening this vital Clinic in the city. "It's quite an accomplishment to have 14 clinics, and we thank you for investing in Mission."
The Bose family now has three Dr. Bose Community Centers. Dr. Subhash Bose proudly says, "We offer free health-related classes like Certified Nursing Assistant (CNA), EKG, patient care, and clinical skill development, which is a medical assistant." He continued, "As students take the national exam, they get certified, and most all are getting jobs."
He pointed out that in addition to the healthcare education, Jessica, the instructor provides arts and crafts like balloon and cake decoration. Also available are computers classes, and everything is free. "We opened in September of 2021, and so far, we have had about 800 students, and this semester about 350 enrolled," Dr. Subhash Bose announced.
The Bose family is dedicated and committed to making a difference in the health and education of the Valley's people; this passion drives them.