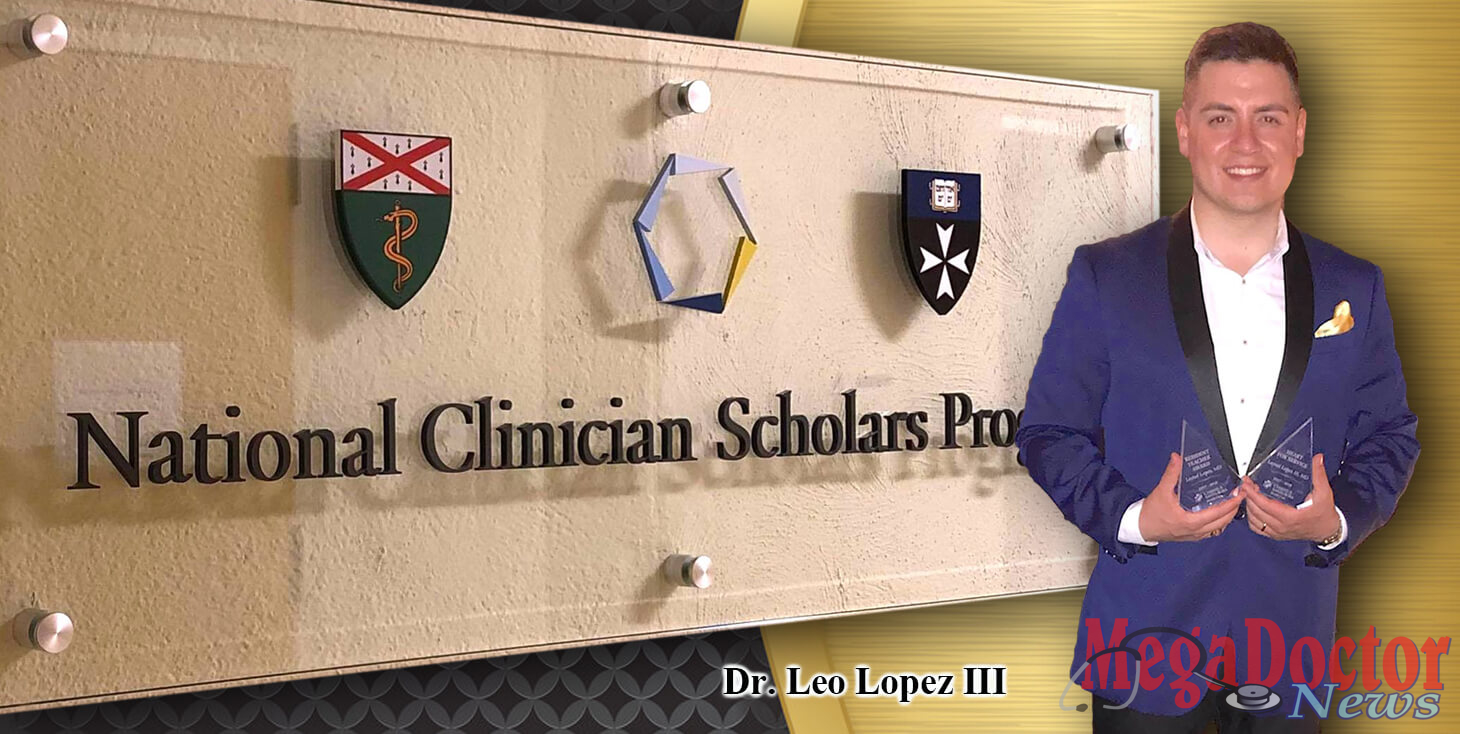 Mega Doctor News
Dr. Leo Lopez III, of Rio Grande City, recently accepted a Post-Doctoral Fellowship Position at Yale University.
Dr. Lopez is a board-certified family medicine doctor and recently joined a group of select physicians as part of the National Clinician Scholars Program (NCSP) whose focus is on improving health and health care in the United States through scholarship and action at the national, state, and local levels.
NCSP at Yale offers unparalleled training for clinicians as change agents driving policy-relevant research and partnerships to cultivate health equity, eliminate health disparities, invent new models of care, and achieve higher quality health care.
Dr. Lopez completed medical school at the University of Texas School of Medicine in San Antonio, and his residency training at Christus Santa Rosa (CSR). As a Family Medicine Resident, Dr. Lopez was awarded the National Hispanic Medical Association's Resident of the Year Award in 2017 & 2018. Recently, he also earned the Christus Health "Heart for Service Award" for the third straight year for his commitment to serving the community of San Antonio.
He earned the 2018 CSR "Resident Teacher Award" for his contributions to family medicine education. Outside of the clinic, Dr. Lopez serves as President for the non-profit organization "Salud, Su Derecho", and in June of 2018 hosted a Women's Health Empowerment Workshop in his hometown of Rio Grande City.
Lopez is the Chief Executive Officer for "El Renovatio Films" where he directs documentary films on human rights and healthcare. "I'm grateful for this opportunity to improve myself in service of others. The word physician should be synonymous with servant, and I hope to live that adage through my career", said Lopez.