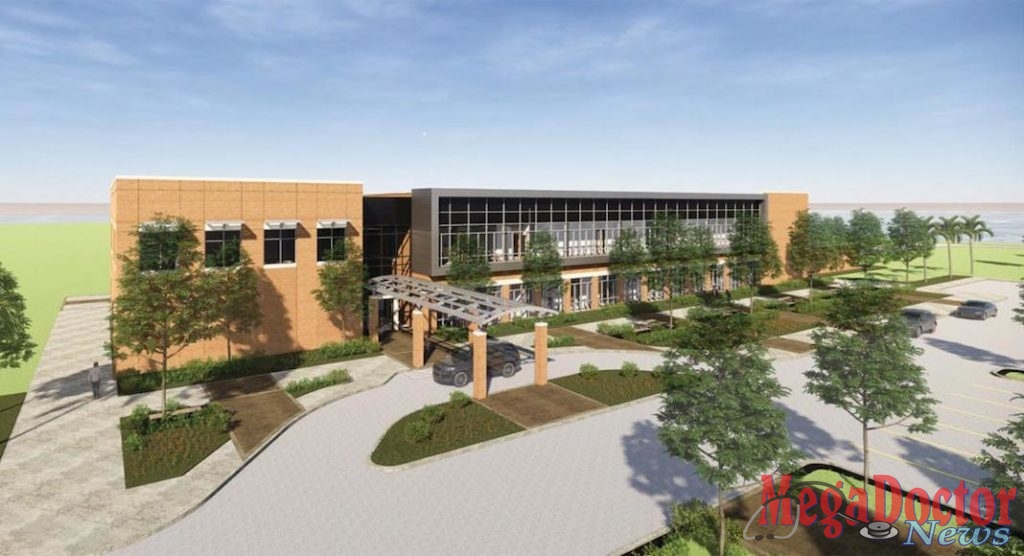 Mega Doctor NEWS
WHAT: Groundbreaking for UTRGV's Institute of Neuroscience WHEN: 9 a.m. Wednesday, Nov. 6, 2019 WHERE: Haine Drive and N. Whalen Road, Harlingen, Texas
HARLINGEN, TEXAS – UTRGV will break ground on The Institute for Neuroscience, an interdisciplinary institute within the UTRGV School of Medicine, on Wednesday, Nov. 6, in Harlingen.
The world-class clinical and research site, located at Haine Drive and North Whalen Road, will house clinics and diagnostic centers for numerous neuropsychiatric and aging disorders, as well as leading the way in clinical and laboratory research for the Rio Grande Valley.
The two-story facility will serve as an incubator to train future neurologists, psychiatrists and neuroscientists. In the state-of-the-art space, clinicians and scientists will interact to develop and test new ideas for behavioral health and neurological care.
Over time, specialties available at the institute will include cerebrovascular disease, neuromuscular disease, memory disorders, multiple sclerosis, epilepsy, other neurodegenerative diseases associated with aging and behavioral health issues across the lifespan.