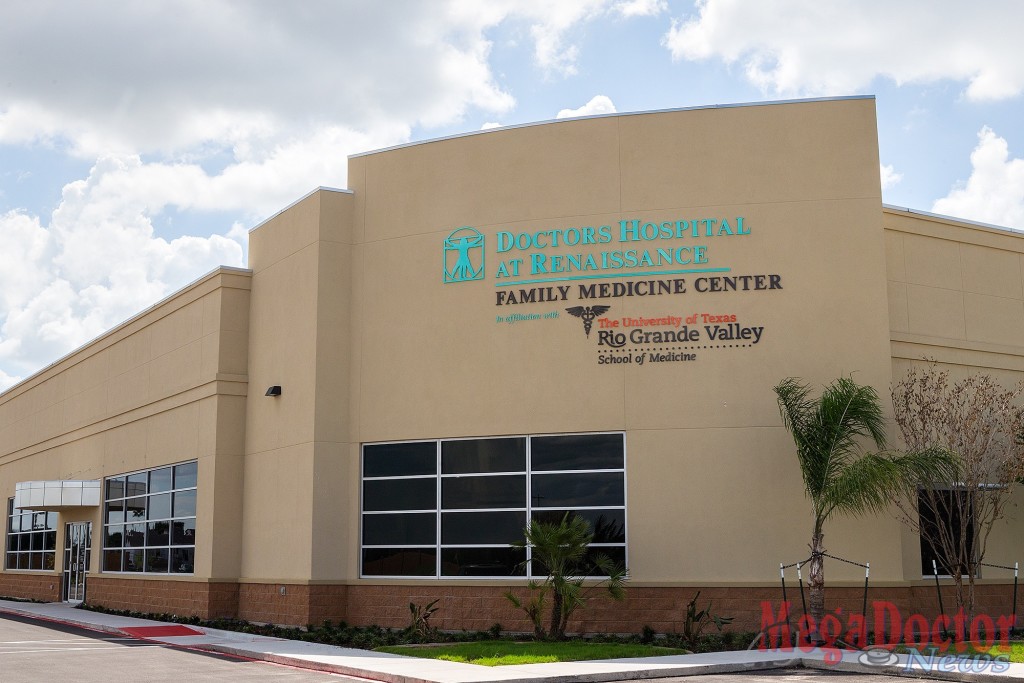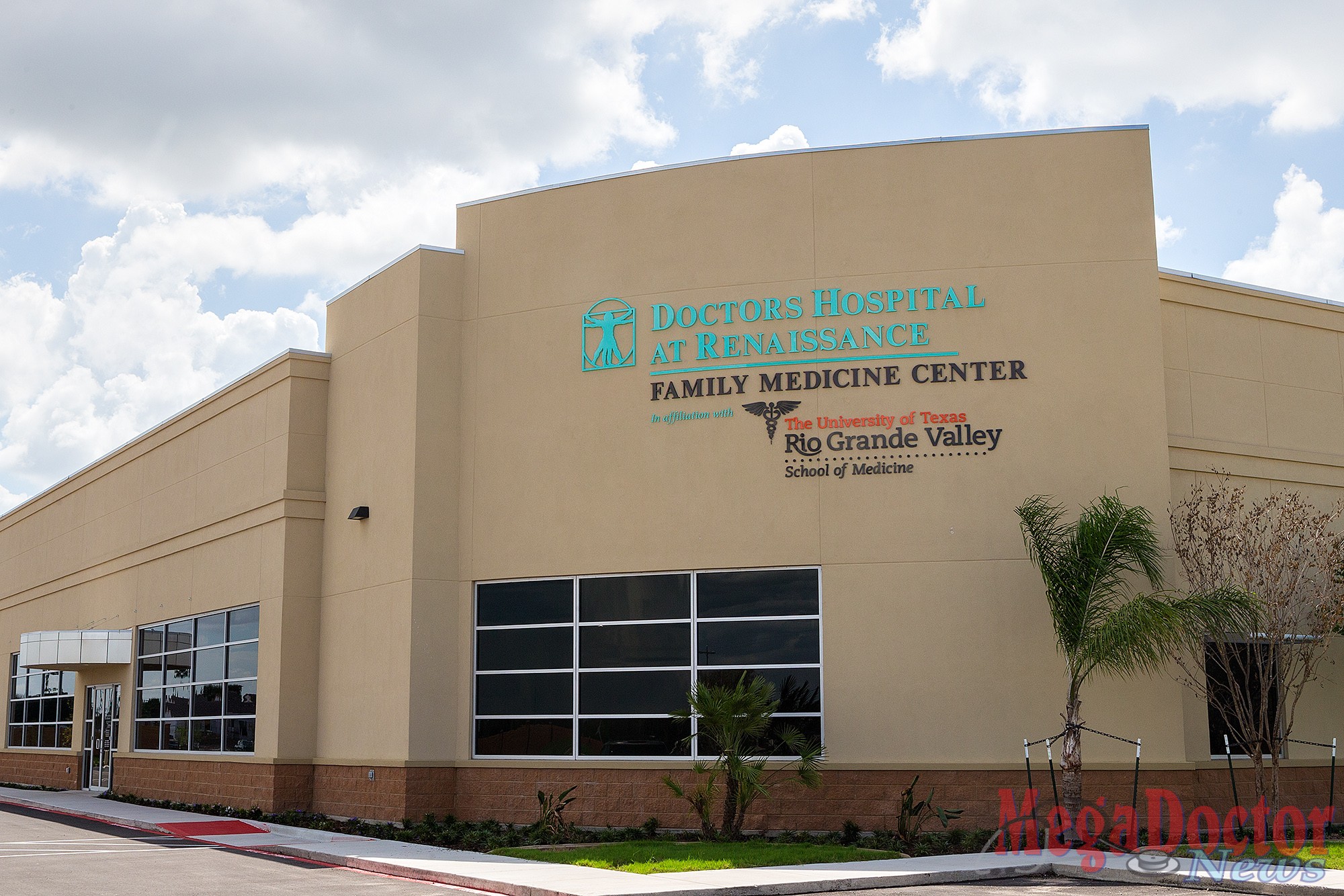 Mega Doctor News – 
By Jennifer L. Berghom,
McALLEN, TEXAS – SEPT. 18, 2015 – The University of Texas Rio Grande Valley and Doctors Hospital at Renaissance (DHR) have furthered their commitment to providing quality health care to the community and medical education to current and future doctors, by opening the Doctors Hospital at Renaissance Family Medicine Center in Edinburg.
DHR hosted a ribbon-cutting ceremony Thursday, Sept. 17, for the 28,592-square-foot center, located on Dove Avenue just south of the DHR women's hospital, and its 90,000-square-foot day surgery center.
The Family Medicine Center, developed in partnership with UTRGV, has examination rooms, rooms for radiology, physical therapy and counseling, classrooms and offices, so that the hospital and the UTRGV School of Medicine – which is awaiting accreditation – can fulfil their mutual missions of treating patients and training healthcare professionals.
"We're very excited to have Doctors Hospital at Renaissance as one of our affiliates for training of our residencies and training of our students as we go forward," said Dr. Barry Linger, assistant vice president for accreditation and institutional effectiveness for the UTRGV School of Medicine.
"This new family medicine center where our residents are training – we'll have additional residency programs in the future – is very important to us because it provides a place where we can serve the patients, as well as provide the training that our students, our residents now, and our students in the future, need to continue to develop as health care professionals."
Dr. Yolanda Gomez, UTRGV's associate dean of graduate medical education, said the Family Medicine Center also will provide interprofessional services for patients, while providing training not only to medical residents and future medical students, but also other professions including nursing, social work and physical therapy.
- Advertisement -

"They're going to be part of that center, working together for the benefit of the patients," Gomez said. "It's a state-of-the-art clinic that will provide a lot of resources for our team."
The facility will be able to accommodate 18 medical residents, plus the interprofessional teams that will work at the clinic, she said.