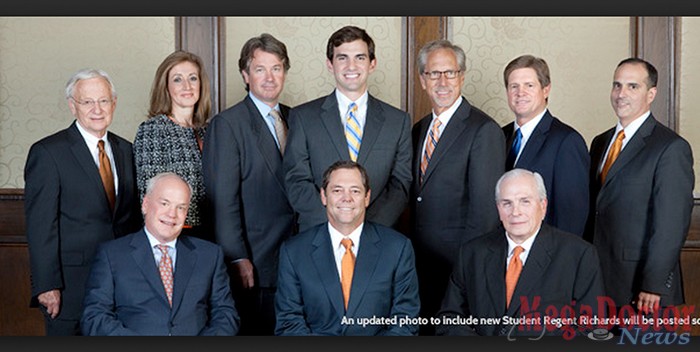 Mega Doctor News
The University of Texas Board of Regents Thursday approved the academic structure of the new UT Rio Grande Valley, taking an essential step forward in making the new university and medical school a reality.The Texas Higher Education Coordinating Board has also approved the structure.
UTRGV President Guy Bailey proposed the 11 colleges and schools that will form the academic foundation for the new institution, including an Honors College and a Graduate College that will offer advanced degrees and create more opportunities for research.
"We want to attract the best students in the Rio Grande Valley and offer them educational opportunities similar to those offered at flagship universities across the nation, so we will create an Honors College that will serve both residential and commuter students," Bailey said.
UTRGV will include a College of Medicine, College of Health Affairs, College of Sciences, College of Liberal Arts, College of Fine Arts, College of Engineering and Computer Science, College of Business and Entrepreneurship, College of Education and P-16 Integration, Honors College, Graduate College and University College. (link to illustration.)
The College of Health Affairs will be the temporary home for the School of Nursing, School of Social Work and School of Allied Health.
- Advertisement -

When the School of Medicine is fully accredited, a College of Medicine and Health Affairs will be formed that will include Nursing, Social Work and Allied Health. Until that time, UTRGV will operate a College of Medicine and College of Health Affairs on an interim basis.
The 11 colleges and schools will report to the provost, a crucial position that will be filled in the coming months, along with other executive hires in academic affairs, finance and administration, human resources and compliance.