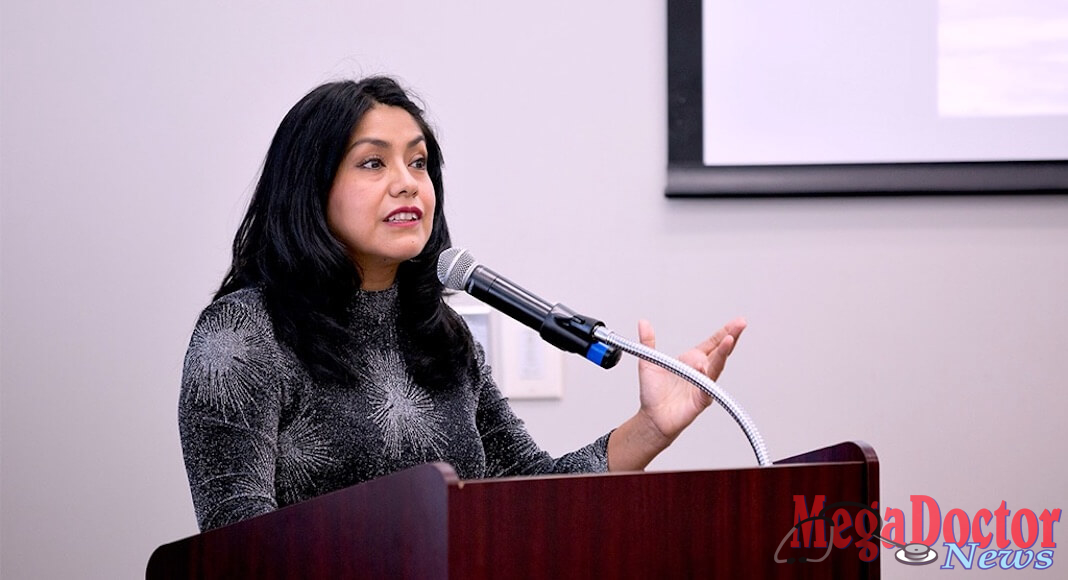 J. Edward Moreno
- Advertisement -

Mega Doctor News
EDINBURG, TX – More than 30 officials representing local, state and national health organizations from the United States and Mexico gathered Wednesday at The University of Texas Rio Grande Valley to discuss results from the monitoring of Zika-carrying mosquitoes in the Valley.
The conference, dubbed the "Initial Report of a Pilot System for the Surveillance of Aedes ageypti in the Border Region," had representatives from:
Centers for Disease Control and Prevention (CDC)
Texas Department of State Health Services
Hidalgo County
The City of McAllen
National Center for Disease Control (CENAPRECE), Mexico
State of Tamaulipas, Mexico
City of Reynosa, Mexico
In February, UTRGV announced its partnership with the CDC, U.S. Department of Agriculture, and CENAPRECE, to establish a binational effort for researching and combating the Zika virus and other mosquito-borne illnesses.
Dr. Patricia Feria-Arroyo, the UTRGV associate professor of biology who lead the project, was assisted by six bilingual biology students who attended several workshops where they learned how to execute such research, which they conducted throughout the summer months.
During the conference, Feria-Arroyo emphasized how important it is to engage students in this type of work.
"One of the most important byproducts of this type of research is teaching the new generation," she said in Spanish. "As a university, one of our biggest goals is student success, and I'm glad to have seen that in the students I worked with."
- Advertisement -

Officials determined that the method of research, which was adopted by CENAPRECE and involves positioning "traps" in mosquito-dense areas and regularly monitoring the quantity of eggs and larvae found in the traps, was successful in monitoring the variables on both sides of the border.
Eddie Olivarez, chief administrative officer of the Hidalgo County Health and Human Services department, commended the two entities for their impeccable comradery.
"We as a binational community came together," he said. "We saw a problem and made an efficient effort to find a solution, and that's something worth noting."
Soon, the conversation shifted into a discussion about future collaboration.
Feria-Arroyo said she is proud of the collaborative effort that has taken place so far, but is excited to see some of the ideas discussed manifest themselves.
"More than anything, I'm proud of the fact that as a Hispanic person, I've had the opportunity to serve my community, and I'm also very proud of the fact that, out of all the schools on the border, UTRGV – our students – were chosen to execute this project," she said in Spanish. "As a university, we want to serve the surrounding communities. We can't ignore the fact that we are so close to Mexico, so it only makes sense that we join forces to get ahead."