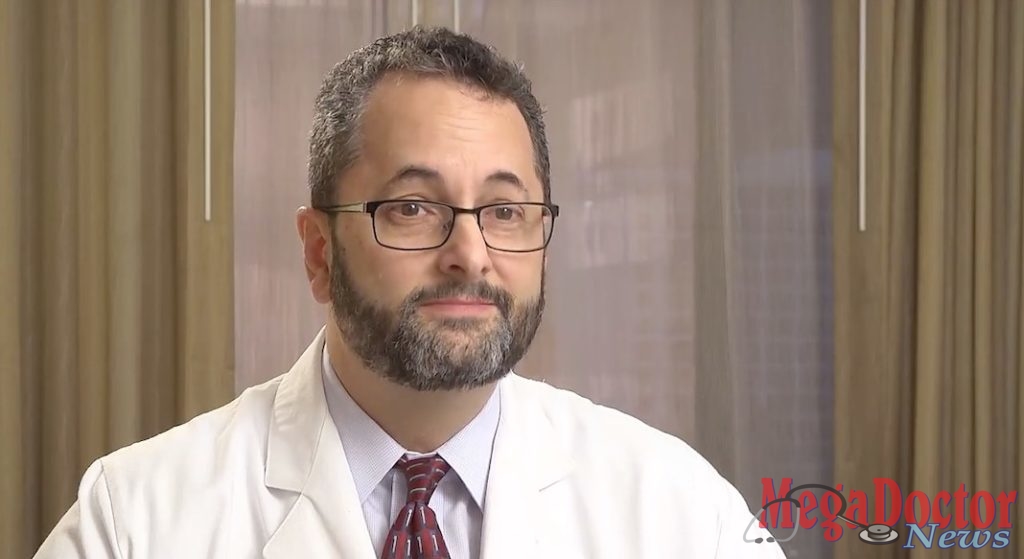 Mega Doctor News
The Bottom Line: Beginning Sept. 1 new state health care laws will go into effect. The 86th session of the Texas Legislature produced wins and losses for patients and physicians; but overall, doctors who fought for the legislation call it a success.
New laws are about to transform health care in Texas, addressing long-term issues like surprise medical billing, raising the tobacco-use age, and improving Medicaid. The 2020-21 state budget also includes vital funding increases for women's health programs, graduate medical education (GME), and community mental health services.
Fort Worth-area pediatrician Jason Terk, MD, who chaired the Texas Medical Association's (TMA) Council on Legislation throughout the session, says that overall there were good results for patients and physicians.
"We got a lot of good things done and we can be proud of our advocacy for the progress we wanted to make in public health, mental health, women's health, and GME funding, just to name a few," says Dr. Terk. "I am also very proud of our advocacy defending against bills that would have been harmful to our patients and us, the physicians who care for them."
The August issue of Texas Medicine magazine analyzes health care wins and losses. Here are the highlights:
Public Health: Tobacco Triumph
The Tobacco 21 measure raises the minimum age to purchase tobacco and vape products to 21 years, except for military personnel, aims to prevent young people from starting to use addictive tobacco products. Research shows that nearly 95% of smokers become addicted to tobacco before age 21 and cities and counties that raise the age for tobacco purchases usually see declines in sales to young people.
Insurance: Network Solutions
Passing legislation to reform health insurance and rein in surprise medical bills was a top priority. Several new laws limit the likelihood of a surprise bill by making it easier for patients to find a physician in their health plan network and regulate health insurers' prior-authorization demands that delay or derail patient treatment.
Public Health: Maternal Health Roadblock
TMA advocated for extending Medicaid eligibility for new mothers from the current 60 days to 12 months after they give birth. Physicians and others believe extending comprehensive coverage would help reduce preventable maternal illness and deaths, a top priority. While the Texas Legislature did not pass this proposal, it did approve Senate Bill 750 by Sen. Lois Kolkhorst (R-Brenham), which directs the Texas Health and Human Services Commission (HHSC) to look for other ways to extend maternal health coverage through the Healthy Texas Women program.
Medicaid: Reforms, but No Raise
The push this session for lawmakers to allocate $500 million in the state budget and give physicians their first meaningful Medicaid payment increase in decades fell short. However, new Medicaid laws will hold managed care organizations (MCOs) accountable for prior-authorization decisions and ensure that children can participate in STAR Kids, an MCO model for medically complex and frail children.
Opioids and Pharmacy: PMP Extension Granted
The new legislation will delay physicians' deadline to transition to the state's revised prescription monitoring program (PMP) before prescribing medication. New PMP-related laws also will mandate increased transparency from pharmacy benefit managers and establishes a 10-day limit on opioid prescriptions to prevent dependence on the medication.
Scope of practice: Shot Down
Texas lawmakers shot down a series of bills that would have allowed people who are not trained physicians – such as nurse practitioners, chiropractors, and optometrists, among others – to practice medicine without a medical degree. Other scope-of-practice bills did pass, including legislation that promotes team-based care.
Education: Planning for Growth
Lawmakers passed new legislation to support the education of more medical students and funding to keep more young physicians practicing in Texas. Overall, Legislators provided $762 million over two years to support medical education and other related costs, an increase of $12.8 million over the previous two-year budget, and $98.5 million in GME funding, an increase of $8.4 million over the last biennium.
TMB: Back on Track
Two years ago, Gov. Greg Abbott called a special session for lawmakers to renew the Texas Medical Board (TMB) and the state's Medical Practice Act after the legislature failed to complete this task during the regular session. This year, legislators put TMB back on the standard 12-year sunset cycle, renewing the board through 2031.
Editor's note: For additional analysis of legislation impacting Texas medicine, download the TMA 2019 Legislative Summary.