By Roberto Hugo Gonzalez
Publisher of Mega Doctor News
For the third year the Renaissance Cancer Foundation celebrated it's big annual event the Valentine's Gala Music & Romance "The Sinatra Years."  The concert and silent auction culminated a year of arduous work raising funds to help cancer patients in the Rio Grande Valley. But they were not alone; with the help of many participants they raised $202,000 to benefit the Renaissance Cancer Foundation. For this special celebration the foundation brought Clint Holmes and Kelly Holmes performers from Las Vegas with a special presentation of the UTPA Symphony Orchestra. Dr. Peter Dabrowsky, the conductor should be very happy the UTPA Symphony Orchestra "performed like professionals", those were the words of praise used by Clint Holmes.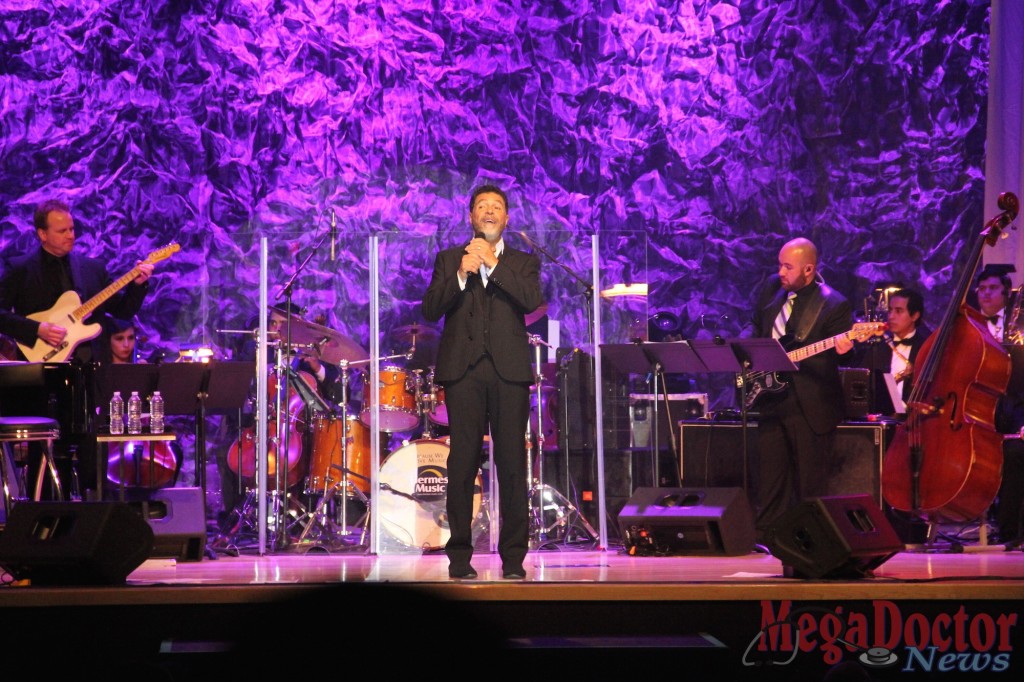 Clint and Kelly are no strangers to the Rio Grande Valley; in fact they came for the first time to perform in an event called Glitz Glamour & Music in December 1, 2012.
With his performances, Clint has conquered the hearts of Valley residents; the buzz in the audience was that he has a clean and unique singing voice and is truly a great entertainer. This year Clint looked different as he was sporting a beard. He gave an outstanding performance remembering Frank Sinatra and other stars that were known as the "Rat Pack", who were the coolest cats of all time… Frank Sinatra, Sammy Davis, Jr., Dean Martin, Joey Bishop and Peter Lawford. They ruled Las Vegas and Hollywood during the 1950's-1960's.
Sinatra is still a big name in Las Vegas and all over the world. Clint Holmes sang songs that brought fond memories for the young and old. His performance was a total delivery of entertainment and won standing ovations that showed that the Rio Grande Valley residents love and admire him.
"Good evening ladies and gentlemen, and welcome," said Larry Safir of the Renaissance Foundation. "This is romance. We are here tonight to celebrate life and we are here to celebrate Valentine's Day together."
Safir continued, "We are here for a very, very good cause and I am pleased to be up here with this group of people, Bob and Janet Vackar from Bert Ogden Motors; David Deanda and Edna De Saro from Lone Star National Bank.
We also have the CEO of Doctors Hospital at Renaissance, Israel Rocha; Marissa Castañeda our COO and then Gaby Tey and the star of the show that put most of this together for us tonight, Anabel Arellano-Rodriguez who is the Director of the Cancer Center at Renaissance."
Safir brought attention to the UTPA Symphony Orchestra behind him. "We are very pleased to also announce today that we were able, out of your generosity, to donate $12,000 to the UTPA student music fund," he said.
Safir also pointed out that Clint Holmes had just been recognized by the Independent Las Vegas School District with a Lifetime Hero Award for his philanthropy for all he does for young people in music along with Jeff Neiman musical director and the night's conductor and his team. He said, "Holmes also just received Broadway's number one rated Cabaret Show from New York this year and was voted the number one show so we are in for a real treat."
Israel Rocha, DHR's CEO also at the podium said, "I want to say thank you to everybody for your generosity tonight." He added,  "The Cancer Foundation is a very special part of our company, the fight against cancer is won "one patient at a time" making sure that we are able to provide for our patients. We thank each one of you for your generosity, for your support and for joining us here tonight."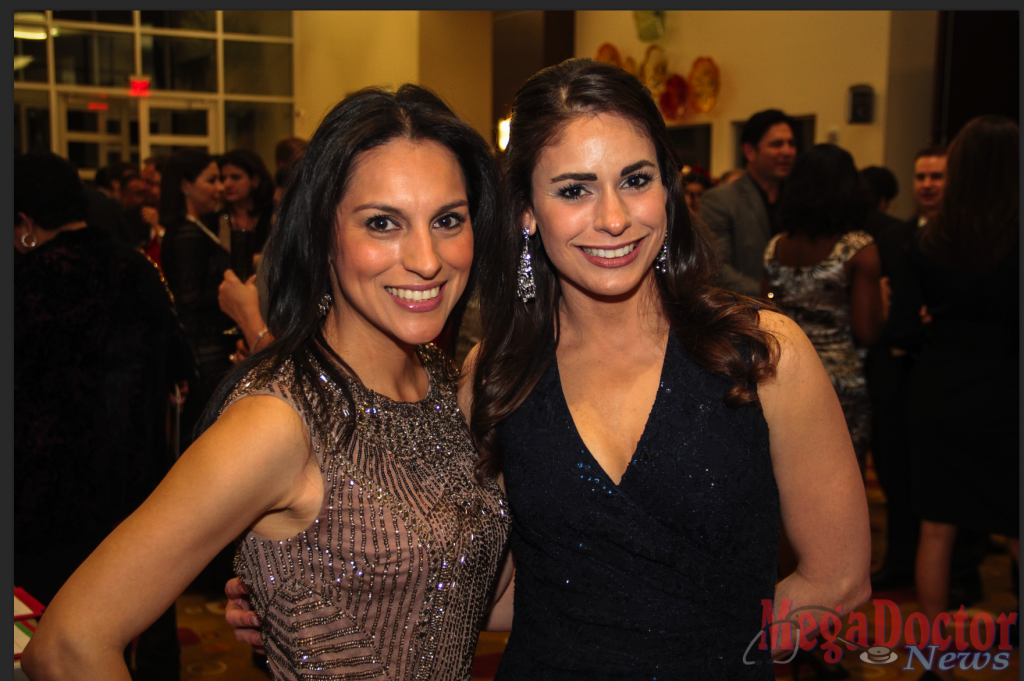 Anabel Rodriguez, Director of the Cancer Center at Renaissance said, "It's been such a great honor to work with Mr. Safir and the entire DHR team on this project."  She continued, "It is because of the funds that you give to us on a daily basis that we are able to complete our mission. We also truly enjoyed Gaby Gutierrez who has been so kind and has continued to help me in this mission."
Bob and Janet Vackar, from Bert Ogden Motors are an integral part of the efforts to raise funds that helps patients with cancer. "Janet and I are very humbled to be part of this event," he said.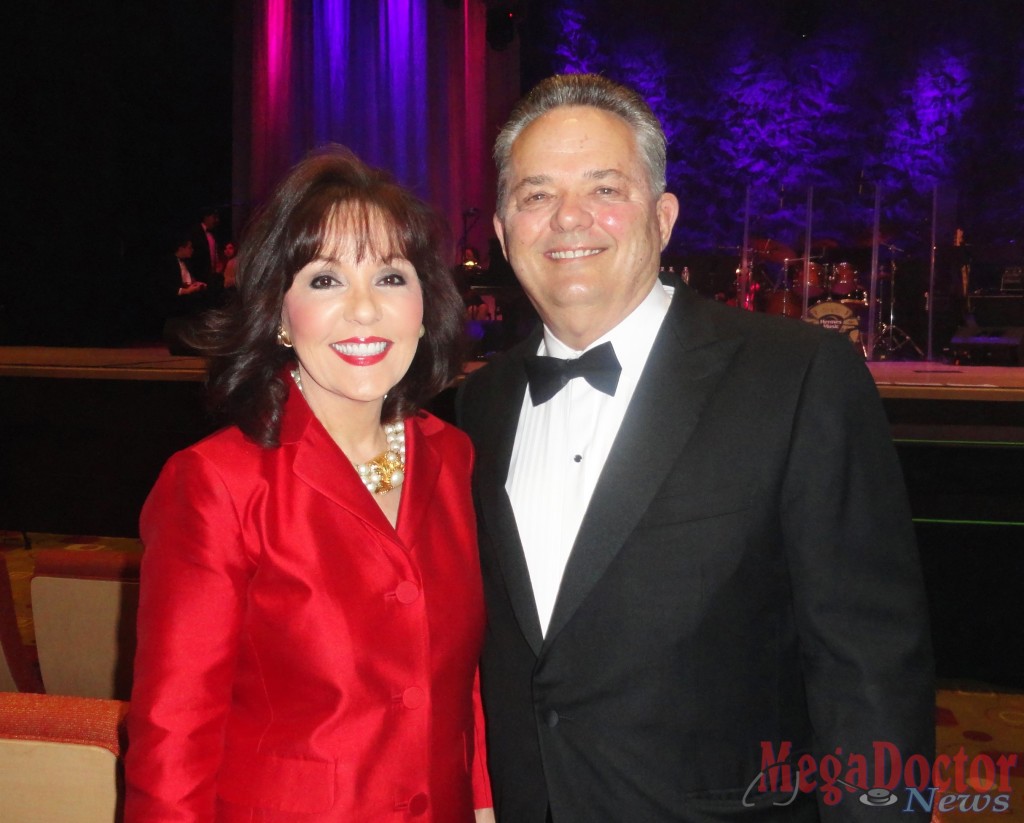 The Vackars are recognized philanthropists; they give back to the community. Safir mentioned that for the last three years, Bob and Janet have come to the table without even blinking and ready to help.
Bob said, "It's a very humbling experience for both us, and sometimes it's heart wrenching but it's something we are glad we can help."
Edna De Saro, the Vice-President of Marketing and Business Development said, "On behalf of our bank, what can I say? Our hearts are focused on helping our community. What a better way to do it than helping generations to come than by helping organizations like the Renaissance Cancer Foundation. We are humbled and so honored to be a part of this wonderful event."
David Deanda, Jr., the President of Lone Star National Bank said, "On behalf of the officers and directors of Lone Star National Bank we gladly participate, and we find ways to give back to the community in order to be a better organization. Thank you."
Israel Rocha took the opportunity and publically thanked Larry Safir for his tireless efforts heading the foundation and raising funds to help patients. He said, "On behalf of Doctors Hospital Renaissance and the entire team, you have all made the Cancer Foundation come to life. You are a founding member of it and thank you for everything you've done to make it successful. On behalf of every patient thank you so much."
Before the main event of Las Vegas performers, Safir announced that a video of testimonial was going to be played. The testimonials were of people expressing their gratitude to the foundation that helped them during their ordeal in fighting this formidable enemy that is cancer.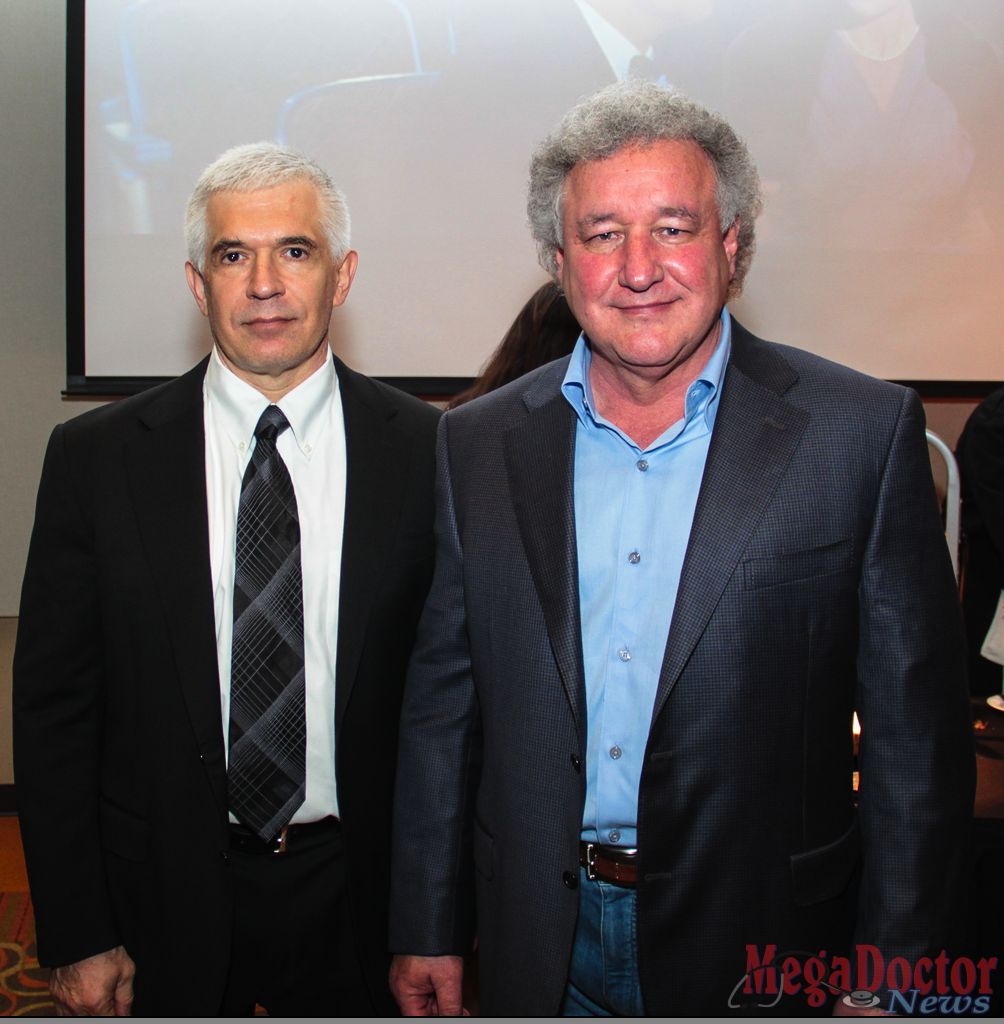 Safir said, "He would not appreciate it but I'm going to do it anyway. I want to thank Mr. Alonzo Cantu for all of his support from all his different businesses and varied interests. Again, he is always there and we are very, very appreciative."
Over all the 2015 Renaissance Cancer Foundation Valentine's Gala Music & Romance "The Sinatra Years" was a great event, a great night of romance and music and a fantastic opportunity to celebrate Valentine's Day.
Written by Roberto Hugo Gonzalez the 2009 SBA Journalist of the Year Award winner and the 2009 and 2012 Paul Harris Award recipient.
Renaissance Cancer Foundation History in Pictures
Photos by Roberto Hugo Gonzalez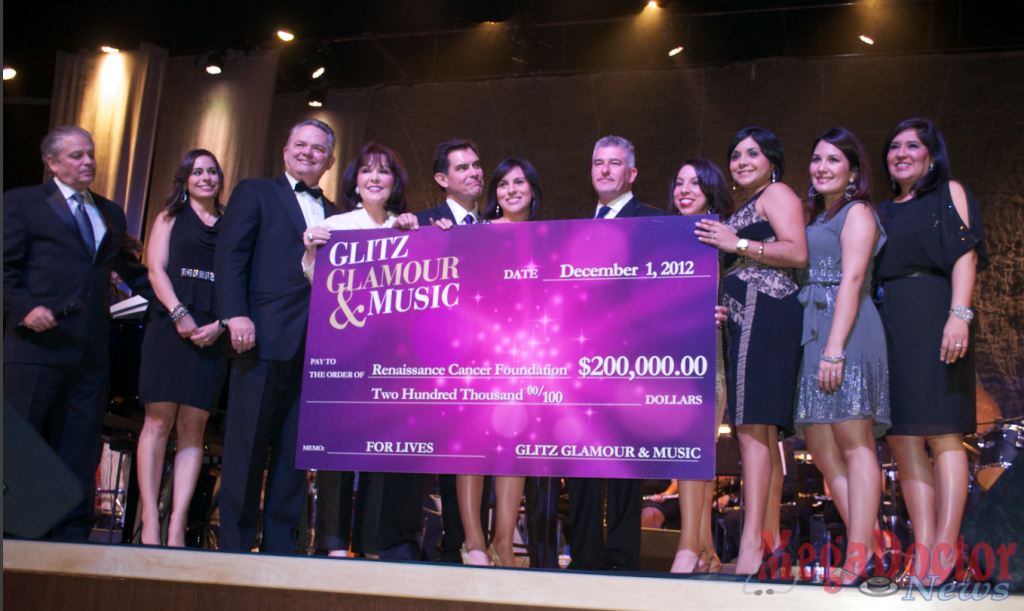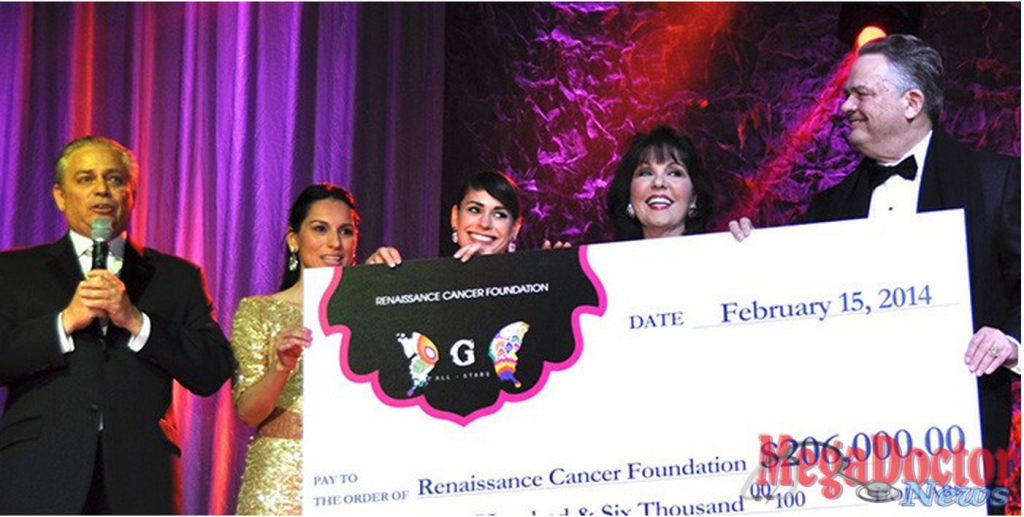 Read more here.