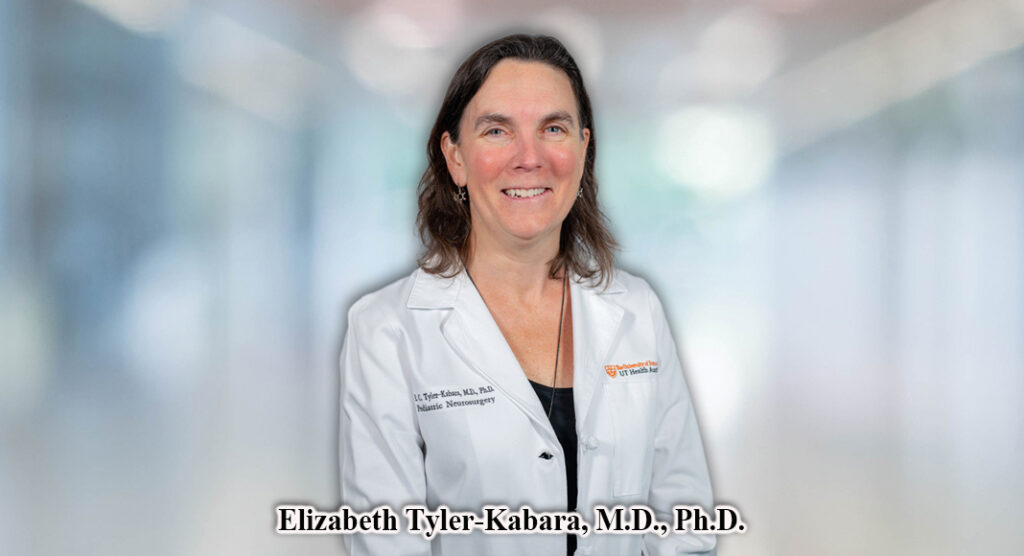 Mega Doctor News
- Advertisement -

In this article, we explore the groundbreaking work of Dr. Elizabeth Tyler-Kabara, a leading figure in pediatric neurosurgery at UT Health Austin Pediatric Neurosciences at Dell Children's. With a mission to provide world-class care and advance the future of neurological health, Tyler-Kabara is working to bring minimally invasive skull base procedures to infants and children, surgeries that were once considered too complex. In addition to performing surgeries, she is devoted to training the next generation of neurosurgeons and advancing research in the field. Amidst the challenges of the COVID-19 pandemic, Tyler-Kabara's work has filled a vital gap in Austin's healthcare landscape, offering highly specialized, local care to patients who might otherwise have to travel significant distances. Looking forward, her focus is on improving transition care, the critical phase when patients move from pediatric to adult healthcare systems. Tyler-Kabara's work exemplifies the integration of medical practice, teaching, and research to revolutionize patient care.
More in this issue, DHR Health, a leading healthcare provider in the Rio Grande Valley and an ACGME-accredited sponsoring institution, proudly welcomes 47 physician residents as part of the inaugural class of its Graduate Medical Education (GME) programs. The residents are recent graduates of medical schools from across the nation (and even some from overseas) who will continue their medical training in various specialties as physicians under supervised practice before they graduate and acquire unrestricted medical licenses.
The McAllen Chamber of Commerce recently held an event titled "She Blooms Empower & Inspire," aiming to celebrate and uplift female entrepreneurship. The event featured a diverse array of female-led micro businesses and spotlighted Margret De Bruyn, a successful business owner and mindset coach.
De Bruyn delivered an inspiring talk, emphasizing the importance of female entrepreneurship and the need to overcome social expectations and self-imposed limitations. She introduced the concept of "cleaning the mental closet," urging women to de-clutter their minds of thoughts and beliefs that do not serve their personal or professional growth.
On another note: On a hot day, you may get thirsty working in the yard or sweat while exercising and playing sports.
But if you find yourself having trouble concentrating or feeling fatigued, you may be suffering from dehydration. "Some of the signs and symptoms can include headache, muscle aches, muscle cramps, some nausea, maybe even dizziness and light-headedness," said Tom Waters, MD, emergency medicine physician with Cleveland Clinic.
In this issue we bring a topic interesting to read. Women with atrial fibrillation progress more rapidly to cognitive impairment and dementia than men with the heart rhythm condition, according to research presented today at ACNAP 2023, a scientific congress of the European Society of Cardiology (ESC)1 and published in Alzheimer's & Dementia: The Journal of the Alzheimer's Association.
- Advertisement -

Enjoy!