- Advertisement -

Mega Doctor News
Austin's new doctors specializing in pediatric neurosurgery are making procedures safer and easier for young patients now facing only a single incision at the base of the skull — or, in some cases, no incision at all.
On a given day, you might find Elizabeth Tyler-Kabara, M.D., Ph.D., in the operating room demonstrating rare, minimally invasive skull base procedures in infants and young children — highly technical surgeries that maneuver lasers, special scopes and narrow tubes through tiny openings. Other days, you might find her in her office on the campus of The University of Texas at Austin strategizing a yearslong plan to make Austin into a premier location for expert neurosurgical care and research.
Tyler-Kabara leads pediatric neurosurgery at UT Health Austin Pediatric Neurosciences at Dell Children's (a clinical partnership between Dell Children's Medical Center and UT Health Austin, the clinical practice of Dell Medical School) as well as the research strategy for Dell Med's Department of Neurosurgery. For her, the interplay between the technical and abstract comes naturally, and is vital to advancing the future of neurological health.
"My mission is to provide world-class care to our patients," Tyler-Kabara says about her and her team's work. "That means not just performing a successful procedure for a single individual, but training the people who are going to take care of the next generation of patients. It means promoting and advancing the research that will lead to changes in how we treat patients."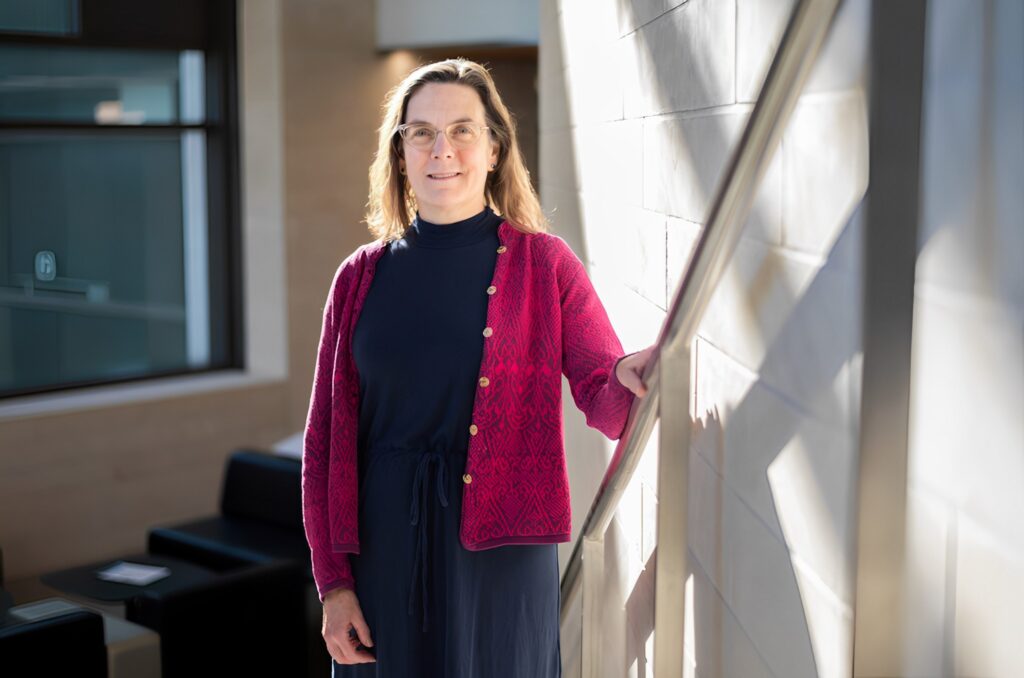 Highly Specialized Care, Here at Home
One of more than 435 new doctors drawn to Austin and Dell Med by the opportunity to help build an integrated academic medical center from the ground up, Tyler-Kabara saw the need for more specialized neurosurgical care immediately.
- Advertisement -

"I thought then that it would be about five years until I had a dedicated program up and running," Tyler-Kabara says. "But I had been here maybe five months when I got my first case. It was in the middle of the COVID-19 pandemic, and a patient desperately needed a pituitary surgery, and it made no sense to do it any other way than endoscopically through the nose." Such a procedure required acute specialization, and the limited number of doctors in the region capable of performing the surgery were unavailable. For the patient, Tyler-Kabara's arrival in Austin meant receiving timely expert care, done locally.
Another patient, one who had a reoccurrence of a tumor that previously required multiple invasive facial surgeries, benefited from Tyler-Kabara's extensive background in minimally invasive skull base surgery. In her words, recalling the case: "We're not going to take his face down again. We're just going to go through his nose." The outcome: fewer facial incisions, elimination of the need to drill through the skull and a shorter hospital stay.
Minimally invasive skull base procedures in infants and children were once seen as too complicated, if not inoperable. Young patients were viewed as too small to perform on, and the procedures came with a steep learning curve. Now, they're more common, but still far from being broadly adopted across medical centers; Tyler-Kabara's vision includes a dedicated adult and pediatric skull base team in Austin to serve those with conditions such as brain and spine tumors, epilepsy, movement disorders and more through a less invasive approach.
"We're slowly showing the community that they can receive world-class care in Austin. I've had many patients tell me they had no idea anyone here could provide this care," Tyler-Kabara says. "Being able to tell a family with a medically complex child that you don't have to drive for hours; you just have to get to Dell Children's, and it's all there … I truly believe that's one of the most impactful things our program has done."
Leveraging an Environment Ripe for Impact
Delivering complex care for Central Texans is just the start for Tyler-Kabara, who aims to identify those in the community who require more specialized care, like adolescents for whom adult neurosurgeons and neuroscientists may not know how to manage their pediatric care history. For Tyler-Kabara, the answer, and next big hurdle, lies within transition care.
Transition care, which takes place between childhood and adulthood, often comes with challenges for medically complex patients. During a period of life that's already marked by change, young adults enter new and varied health care environments and meet completely different doctors to continue their treatment.
"Families look for continuity in that experience," Tyler-Kabara says. "But how do you do that? Do you bring adult practitioners in pediatric clinics as kids age? Do you carry pediatric practitioners into adult clinics? Where do you put the patients to give them the best care?"
As she continues to grow her neurosurgery program, Tyler-Kabara plans on building a robust community of adult and pediatric practitioners who can review complex cases together, leverage the time and resources offered by a health- and research-focused university, and develop a better way to approach transition care altogether.
This same combination of time, research, and expertise — put together in an environment ripe for impact — resulted in a study that's mapping the brains of adolescents and assessing how to move critical brain functions away from surgical sites. The approach, which ties together neuroplasticity, brain-machine interfaces, and virtual reality, has the potential to enhance recovery and rehabilitation across a number of neurological conditions.
The research convenes faculty from Dell Med as well as UT's Cockrell School of Engineering and Moody College of Communication, and its collaborative dynamic serves as a blueprint for how Tyler-Kabara intends to reimagine neurological transition care.
"There are very few problems in medicine today that are going to be solved by a single discipline," she says. "At UT, there are no barriers to pulling in experts across campus. There's no scratching of the head saying, 'We don't do that here.'"
Source: UT Health Austin