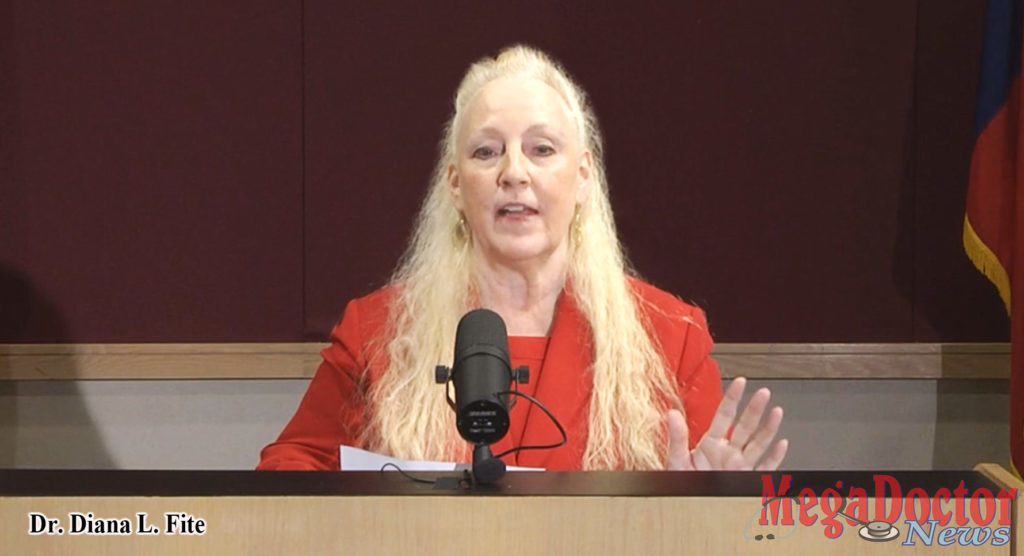 Mega Doctor NEWS
In a few months, COVID-19 has wreaked havoc on all of humanity. Most public celebrations have been altered including the installation ceremony of Dr. Diana L. Fite, as president of the Texas Medical Association.
This event, held annually, is a celebration of fellowship with more than 500 doctors from all over the state of Texas. This time, it was different. During the ceremony there were only those who had to be, including the outgoing president and a handful of officers. The auditorium was almost empty. But what impressed me the most is that the new president of the association used her time to talk about the coronavirus.
The new president said, "the world and our own medical world have changed abruptly and drastically". In May 2019, nobody anticipated her installation as president would happen with just a handful of people in the room, under public-gathering limits imposed as a result of the COVID-19 pandemic. Get to know Dr. Fite. She is an experienced physician with more than four decades in the medical field. Enjoy the article in this issue.
More news: Dr. Henry R. Herrera Jr. is a Gastroenterology specialist with the DHR Health Gastroenterology Institute in Edinburg, Texas. Dr. Herrera is part of the medical physicians that responded to the Mega Doctor NEWS invitation to share their concerns about Covid-19.
He explained that there is an endless list of concerns regarding COVID-19, as evidenced by what's already occurred in hotspots like China, many parts of Europe, and, worst of all, right here in the United States.
Medical Alert: According to WebMD, though the coronavirus doesn't infect as many children as adults, doctors are alarmed that a growing number of children are becoming sick with a condition called pediatric multisystem inflammatory syndrome, which may be related to this coronavirus.
Cases have been reported in Europe and the United States, with one death reported so far — a 14-year-old boy in England, according to a study published in the medical journal The Lancet.
Sixty-four cases have been reported in New York state as of Tuesday, the New York State Department of Health says in a health advisory.
On another matter: The COVID-19 pandemic has crippled the world, and the U.S. is no exception. The medical field is also experimenting with many changes, and that is why Mega Doctor NEWS contacted Frank Ambriz, the Department Chair, Clinical Associate Professor at the Department of Physician Assistant Studies, and Graduate Program Director of the Master in Physician Assistant Studies Bridge Program (MPAS) at the University of Texas Rio Grande Valley.
He shared the most significant concerns about COVID-19, also known as coronavirus, and its effect on his field. He is mostly in Academic Medicine with limited clinical practice. "My most significant concern about COVID-19 is that we do not know too much about it." He said, "The unknown disease makes it challenging to treat and prevent." More in this issue.
Harlingen – With May serving as National Stroke Awareness Month in the United States, local health experts are saying there's no time like the present for the community to learn more about the signs, symptoms, and treatment of stroke, while making lifestyle changes to help reduce their stroke risk.
Good news: Austin – The COVID-19 pandemic prompted the action of the Texas Medical Association's (TMA's) "Disaster Board of Trustees" to fill in for its policymaking body to elect TMA's president-elect for the first time in its 167-year history, choosing Edinburg internist E. Linda Villarreal, MD, for the position, while also naming several other top leaders.
There is more in this issue. Enjoy!
Stories mentioned in this article: