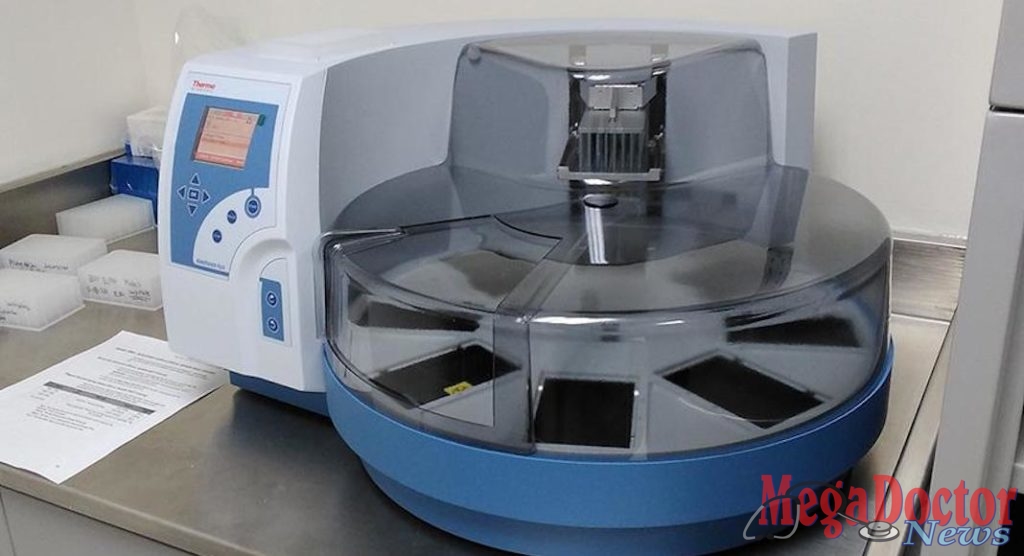 Mega Doctor NEWS
RIO GRANDE VALLEY, TEXAS – The UTRGV School of Medicine, through its practice plan, UT Health RGV, is substantially increasing the number of COVID-19 tests it can process in-house, via an automated extraction machine called the Thermo Fisher Kingfisher Flex.
The automation will allow the lab to process up to 1,000 tests each day, rather than the 150 possible with manual testing.
COVID-19 testing and the Kingfisher Flex are housed in the UTRGV School of Medicine, which has established a diagnostic lab specifically for COVID-19 testing purposes that has been active since April 1.
Dr. John Thomas, assistant professor in the Department of Human Genetics at the UTRGV School of Medicine and director of the UT Health RGV Clinical Laboratory, said the new machine will be of great benefit to the entire South Texas area.
"The Kingfisher will dramatically expand our testing capacity," he said. "It will help us support the local, county, regional and state demands for testing to meet the federal guidelines for re-opening the state economy and getting Texas back to a more normal setting."
The lab now will be able to test up to 1,000 COVID-19 samples in an eight-hour period during normal working conditions. Previously, the lab could run 150 samples per day via manual extraction.
UT Health RGV is extending this resource to local entities that also are screening for COVID-19, including public and private healthcare institutions.
Dr. John H. Krouse, dean of the UTRGV School of Medicine and executive vice president for Health Affairs, said this undertaking to provide additional COVID-19 test results is part of the university's focused efforts to bring as many resources as possible to South Texas during the pandemic.
"We are extremely proud of our team for garnering the resources needed to maximize the amount of testing to serve this area," he said. "The School of Medicine, together with UT Health RGV, will work closely with local organizations currently screening for COVID-19 to provide them the quick results needed for the communities they serve."
GETTING SCREENED FOR COVID-19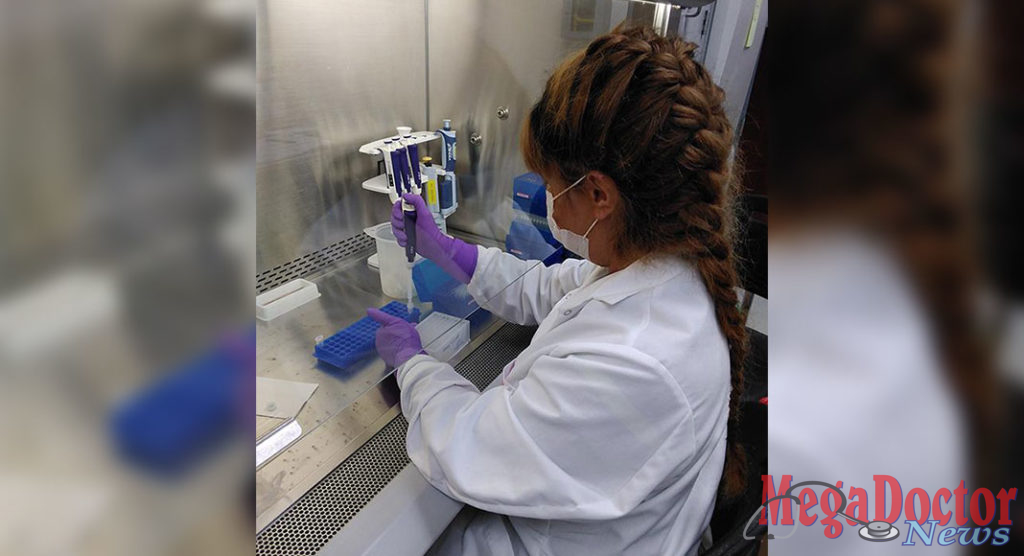 Those who wish to be screened for COVID-19 at any of UT Health RGV's four drive-thru test sites – located in Edinburg, Mercedes, Harlingen and Brownsville – can call to schedule an appointment at 1-833-UTRGVMD.
Krouse said that, in addition to increasing COVID-19 testing, UT Health RGV leadership currently is working to bring solid antibody testing, as well as contract tracing capabilities, to UTRGV's testing resources as quickly as possible.
"Antibody testing is where we are headed," he said. "It's the next treatment of this disease. The antibody test will be very useful, as it allows us to see who has been exposed and if that person is immune to COVID-19 infection. This is going to be crucial in terms of future developments in opening up the economy."