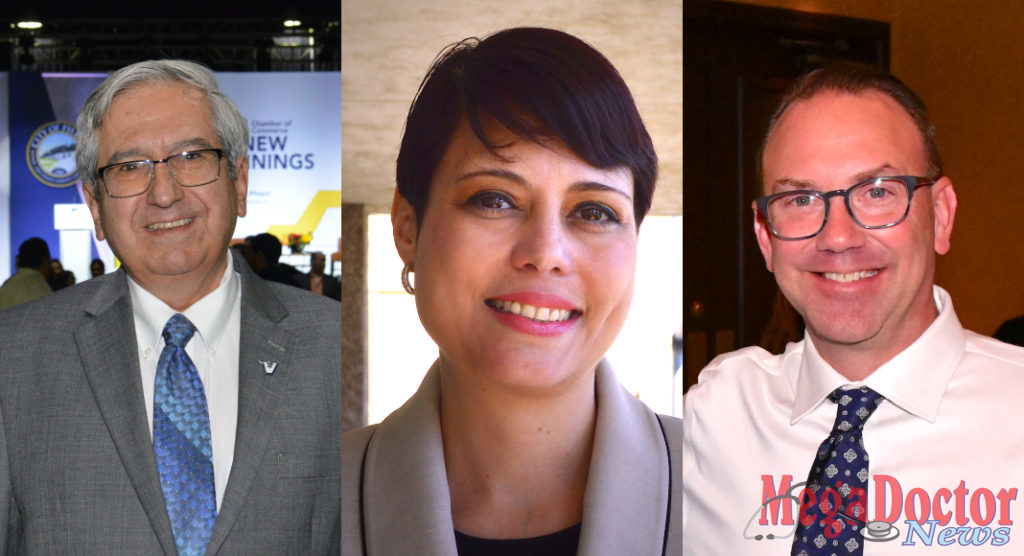 Mega Doctor News
The South Texas Juvenile Diabetes Association (STJDA) will hold its Annual Gala on December 7, 2019, at the Knapp Conference Center in Weslaco, TX. The festive, holiday-themed event will spotlight STJDA's mission to empower children living with diabetes. This year's Platinum Sponsor is Prime Healthcare, which serves the Rio Grande Valley through Mission Regional Medical Center, Knapp Medical Center, and Harlingen Medical Center.
The evening will feature dinner, an awards program to recognize the STJDA Person of the Year and Youth Volunteer of the Year, live music, and dancing. STJDA friends, supporters, and guests will also browse through a silent auction and enjoy bidding on vacation getaways, gift baskets, jewelry, and dozens of other items. Doors for the STJDA Annual Gala open at 6:30 p.m.
STJDA's 2019 Person of the Year is Samantha Jo Garcia, one of the organization's most committed volunteers. She has served as head counselor for Camp Freedom, a one-week residential camp for children living with Type 1 and Type 2 diabetes. According to STJDA President Felipe Salinas, "Our Board selected Samantha as Person of the Year because, in addition to dedicated service to STJDA, as a Type 1 diabetic herself, she brings firsthand experience and serves as a stellar role model for our children to show them that their condition does not limit what they are capable of achieving."
STJDA will also honor Nathaniel Tran as 2019 Youth Volunteer of the Year. Tran is being recognized for his years of service as a volunteer for several STJDA programs.
According to Kane Dawson, CEO of Mission Regional Medical Center and Prime Healthcare in the Rio Grande Valley, "Prime Healthcare is pleased to support STJDA as this year's Platinum Sponsor. As a network of community-based hospitals, Prime Healthcare is deeply invested in the health and wellbeing of the Valley. By supporting families of children living with diabetes, and helping to prevent Type 2 diabetes, STJDA perfectly reflects our values. We are proud to partner with them in these efforts."
The South Texas Juvenile Diabetes Association was founded in 2011 by parents with a mission to enhance the lives of children living with diabetes through personal empowerment, family support, community awareness, and public advocacy. STJDA now offers fourteen distinct programs and services throughout the Rio Grande Valley including Camp Freedom summer camps, the school-based Stomp Out Diabetes prevention campaign, and distribution of "Shot Spots" Bears through all area hospitals to children newly diagnosed with diabetes. STJDA is a 501(c)3 non-profit organization led by a volunteer Board of Directors and by Executive Director and co-founder, Debra Franco.
For more information about STJDA, or to inquire about sponsorships or tickets for the Annual Gala, please call 956-627-5594 or email info@stjda.org.