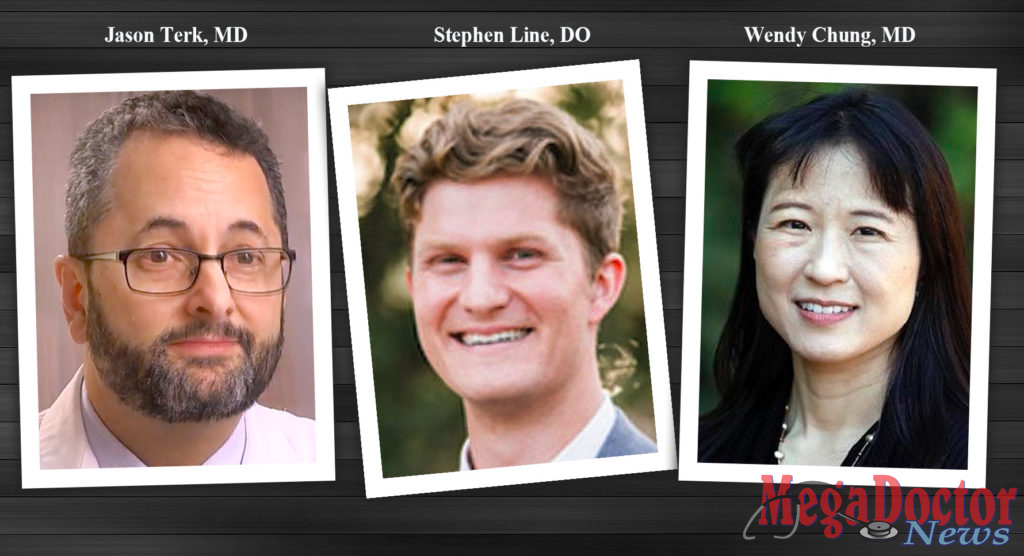 Mega Doctor NEWS
The Bottom Line: Some Texas physicians say the anti-vaccination movement is creating skepticism that could undermine the state's ability to prevent a widespread disease outbreak. The state has fended off outbreaks in the past because a majority of Texans are vaccinated, but soaring vaccine exemptions could leave Texans vulnerable.
Myth and misinformation are weakening Texas' ability to mobilize against a potential outbreak of measles. That's the warning from physicians concerned about the anti-vaccine movement and the growing pockets of unimmunized people throughout the state. The Centers for Disease Control and Prevention (CDC) report on the national measles outbreak in six other states raises concerns in Texas. CDC declared measles eradicated in the United States in 2000, but new disease outbreaks point to the weakening of the disease-prevention shield. While Texas has fended off large outbreaks in the past, a growing number of unvaccinated Texans could undo the protection provided by herd immunity, the widespread vaccination of large segments of the population that keep disease from spreading among those who can't get vaccinated – babies, the elderly, and the immunocompromised.
"Vaccine skeptics are taking their advice from Dr. Google, celebrity blogs, and hearsay," said Stephen Line, DO, a first-year family medicine resident physician at The University of Texas at Austin Dell Medical School who regularly treats patients who don't trust vaccines. "It's very hard to correct that once it's out there."
While serious outbreaks have occurred in other states, measles has not spread that fast in Texas – yet. July's Texas Medical Association (TMA) Texas Medicine magazine reports of the 11 counties reporting cases as of May this year, Harris and Collin counties had the most cases with four and two, respectively. The other nine affected counties had just one case each thanks to the immunity conveyed by widespread vaccination that has kept the highly-contagious disease from spreading, according to the Texas Department of State Health Services (DSHS).
"Conscientious objections" could erode that immunity, however, doctors warn. Texas is one of 16 states that permits the non-medical exemptions from vaccines in schools based on philosophical beliefs. The number of Texas children exempted from vaccination for non-medical reasons jumped 14% in 2018-19, according to DSHS. Since 2003, when Texas began allowing parents to refuse vaccinations for reasons of conscience, exemptions have soared more than 2,000% to 64,176 statewide.
Wendy Chung, MD, chief epidemiologist for Dallas County Health and Human Services and a member of TMA's Council on Science and Public Health, said the national measles outbreak is a warning sign of what broad exemptions can do to public health. "Anytime there's an increase in vaccine exemptions due to personal beliefs this becomes a tremendous concern because there's growing potential for a resurgence of these vaccine-preventable diseases," Dr. Chung said.
Measles is extremely contagious and spreads easily among unvaccinated people who are near one another. Medical experts say herd immunity for measles breaks down if up to 5% to 7% of children in a community don't receive two doses of the measles, mumps, and rubella (MMR) vaccine. Increasing vaccine exemptions and vague Texas law make it difficult to know vaccine rates in a community, however. Currently, state law requires students in kindergarten through grade 12 to receive the MMR shot, though exemptions can give parents an out. Exemption rates for public schools are only reported at the district level, so it is difficult to tell which schools have high exemption rates. Schools and other places where individuals gather are where diseases like measles can spread easily.
Keller pediatrician and TMA Council on Legislation immediate past-chair Jason Terk, MD, said the Texas Legislature maintained the status quo on childhood vaccine policy during the recently-concluded 86th Texas legislative session: No legislation was introduced this session to increase vaccine exemption transparency in Texas schools, he said. "[Vaccines] become a kind of third-rail issue for a lot of legislators," Dr. Terk said. "It's not something they particularly enjoy dealing with because they have to deal with fringe [anti-vaccine] groups that are quite shrill."
Despite increasing vaccine exemptions, 78% of Texas voters support requiring vaccinations for Texas children, according to a University of Texas/Texas Tribune internet survey. So far, vaccine exemptions account for only 1.2% of students statewide in surveyed K-12 schools, but exempt students tend to be found grouped together in clusters within the population and that still concerns public health officials. For example, three private schools, located in Austin, Fredericksburg, and Houston, have 10% or higher opt-out rates (46% of Austin's Waldorf school students are opted out). One person infected with measles visiting or attending one of those schools could easily spread the disease among so many unvaccinated people.
"The vast majority of Texans believe in vaccines," Umair Shah, MD, executive director for Harris County Public Health and a member of TMA's Committee on Infectious Diseases said. "However, we cannot be the silent majority. We have to be actively engaged."