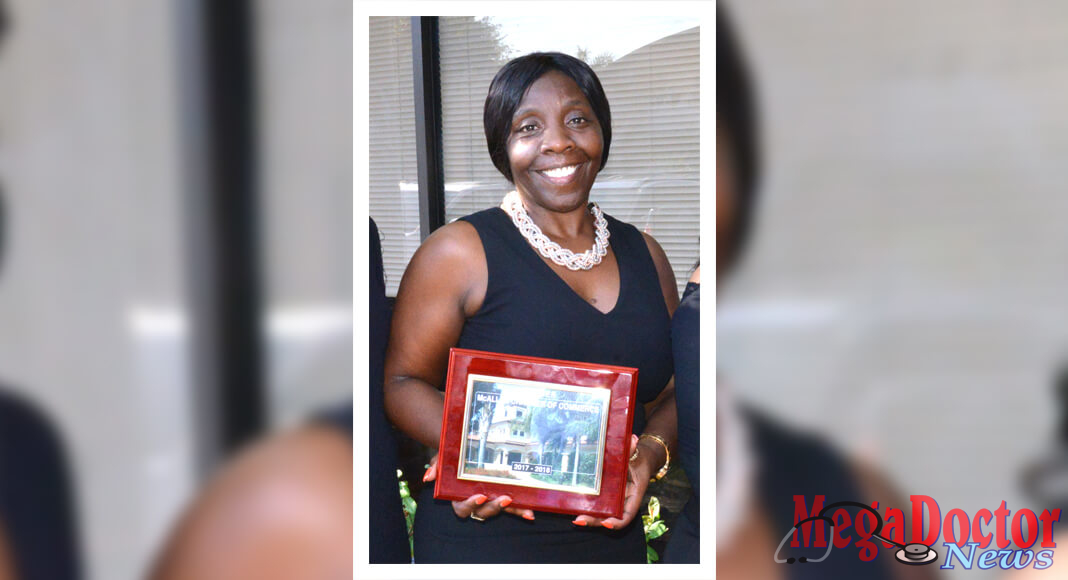 By Roberto Hugo Gonzalez
As originally published by Mega Doctor News in its newsprint edition June 2017
Who would have guessed? Her sister attended Pan American University 28 years ago, yet Colia Adams only recently discovered the Rio Grande Valley. Colia, originally from Atlanta, Georgia, has been in the Valley for the last four years. She is one of the bravest women, an entrepreneur starting a business from home that has flourished to a full store front medical billing business.
In the 21st century, it is refreshing to get to know a businesswoman who is not only eager to start a business but to be very good at it. Colia's business name is "Physician Practicing Smarter –a Billing & Collections Firm-". Given the tremendous growth of the medical industry in the Valley, it is promising that she will do well.
Where It All Began
To start a business and succeed you have to start somewhere but in the case of Colia, she had no resources in the beginning. So instead of waiting, she changed her bedroom into her office a year and a month ago. Working there was hard, but she was lucky enough to have supportive friends and mentors that advised her to never give up. She earned the trust and faith of her customers by providing them the best service available in the industry and today she serves four important accounts.
Education
Colia has a Bachelor's degree in Finance, and a Master's in Health Administration. She is a certified coder and a licensed minister. Presently, she is working on another certification that would be beneficial for the people related to her business.
Business
The services that she provides are: Medical Billing, Collections, and Consultation. Her services are for doctors, medical consultants, emergency rooms, urgent care centers, hospitals, and everyone who is related to the medical field. She has been in this business for 30 years with the experience and skills required by the industry and her customers. Her small office at home has grown and is now open to at 5024 N. 10th St. in McAllen, Texas.
The brand-new office was made available to her on advantageous terms. She said that, in the Valley, she found many opportunities that allowed her to take her business to the next level.
Plans for the future
According to Colia, moving to a new location was the best decision that she has made. She feels comfortable and close to calling South Texas her home. In the meantime, she is working diligently to acquire more costumers in need of a professional.
Her Message to everyone
Colia says the chamber of commerce is a blessing for many small business organizations like hers. "The McAllen Chamber has been helping me in promoting my services." She said, "It has been a blessing because it allows you to find different people that can assist you in the future." She continued, "The Chamber will help you to find the people you need for your steps to growth."