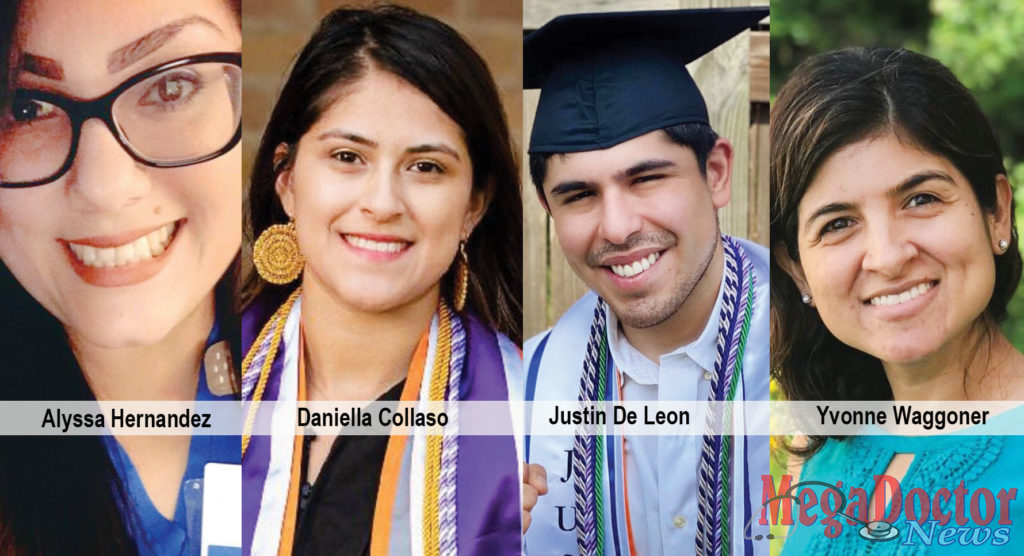 Mega Doctor NEWS
By Letty Fernandez
The COVID-19 pandemic and the need for social distancing has placed UTRGV's commencement ceremonies online, so 3,559 graduates earned their degrees virtually on May 30.
The university arranged celebratory speeches, and graduates will hear their names called as their photos appear on the screen.
The 166 students graduating from the UTRGV School of Nursing are entering the workforce ready to face and take on the challenges of an international health crisis.
"They will emerge as the leaders in this new reality, and there is no better time to be a nurse," said Dr. SharonRadzyminski, dean of the UTRGV School of Nursing. "Nurses have always been there for the patient, and our graduates will rise to the occasion. I salute the graduates and their embrace of what nursing stands for."
In all, 124 graduates earned a Bachelor of Science in Nursing (BSN); seven have earned the Registered Nurse to BSN degree (RN to BSN); 35 are earning a Master of Science in Nursing. Meet a few of the graduates from the BSN program at UTRGV.
JUSTIN DE LEON, Harlingen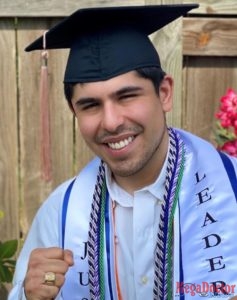 BSN, magna cum laude
In 2017, Justin de Leon spent many days and nights in the hospital with his great-grandmother, who was very ill.
"My grandmother was worried and didn't want to leave my great-grandmother, so I would stay with them. I was very close to both," he said.
It was there, in the hospital, that he found his calling."I noticed, when the nurse would walk in, they both felt more at ease, more secure, asking questions," he recalls.
DANIELLA COLLASO, Brownsville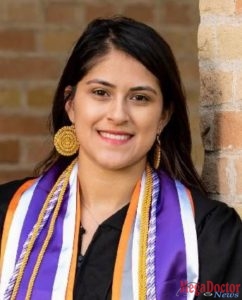 BSN, magna cum laude
Daniella Collaso had wanted to be a volleyball coach, but that all changed in 2016, during her second year at UTRGV.
"I discovered I loved caring for people, that I craved the human interaction and touching people lives," she said. "One day, I woke up and said, 'I think I want to be a nurse.' So, I went for it and here I am."From then on, the 23-year-old Brownsville native was on a mission to make A's in her pre-requisite classes so she could earn a spot in the highly competitive BSN program.
ALYSSA HERNANDEZ, Harlingen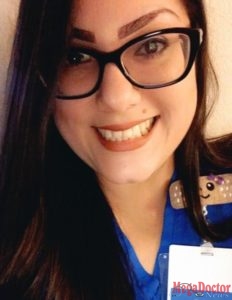 BSN, magna cum laude
Alyssa Hernandez fell in love with nursing watching the nurses at MD Anderson Cancer Center in Houston.
She and her twin sister, Annelise, have a rare disorder and developed hepatic adenomas or liver tumors. Both have been patients of MD Anderson for almost 10 years and are doing well."One of my main nurses was amazing, the way she calmed me down and talked to me," Hernandez said. "You could tell nursing is her passion, and that is when I knew what I wanted to do – to help people. So, I decided to go back to college to become a nurse."
That journey began in 2017 when she earned an associate degree in nursing.
YVONNE WAGGONER, McAllen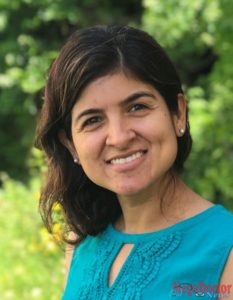 BSN, magna cum laude
Yvonne Waggoner credits her children and mother for encouraging her to go back to college to earn a nursing degree.
The 42-year-old single mother of five had put college on hold while she homeschooled her children.
"I wanted to give them the best education I possibly could. I had always dreamed of going to college, but it was impossible," she said. "I just thought, when am I going to do this."The when turned out to be 2015. She started college, taking her basics online at South Texas College while still homeschooling her children.