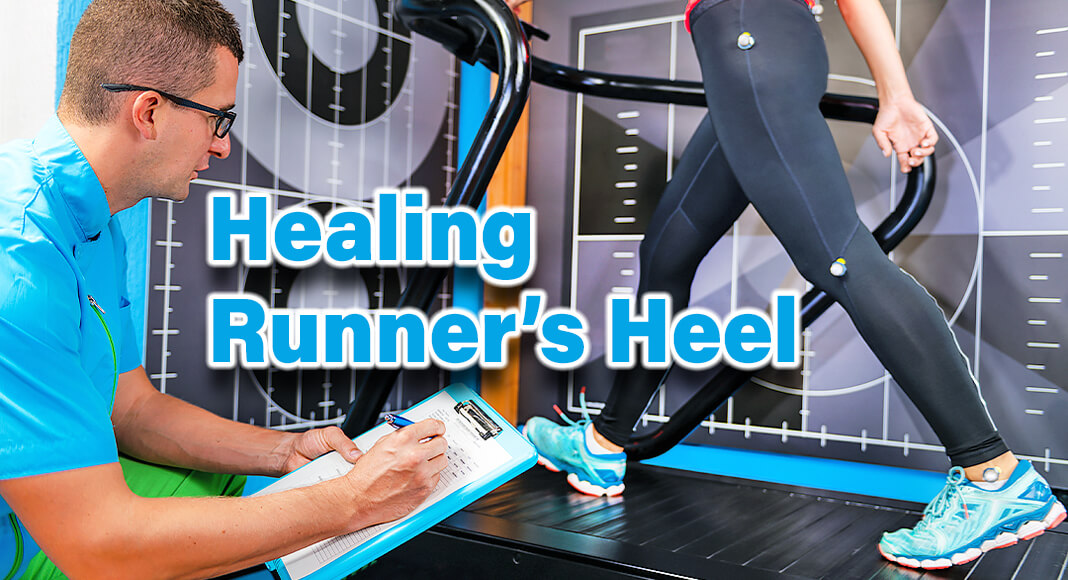 Mega Doctor News
- Advertisement -

Newswise — When Ara Miralles qualified to run the Boston Marathon in 2019, her mind was ready to embrace all the training miles she'd need to log to get there — but her Achilles tendon was not.
The avid runner, who has tackled six marathons since she began running in 2008, found herself sidelined by a nagging overuse injury of her right Achilles tendon. Like many endurance athletes who suffer from overuse injuries, Miralles tried traditional preventative therapies, including physical therapy, orthotics, an immobilization boot, ice/heat and anti-inflammatory injections. Unfortunately, nothing quite healed her heel.
"I was tired of running through the pain," Miralles said. "I had reached the point where the fun had been taken out of it because I had used up so much energy and motivation to just power through it."
She had hobbled through running for months but wasn't interested in surgical options that could take six months or more to recover from. Then she learned about a minimally invasive treatment called percutaneous ultrasonic tenotomy (PUT), offered by Kenneth S. Taylor, MD, chief of the Division of Primary Sports Medicine at University of California San Diego School of Medicine.
"For degenerative symptoms like osteoarthritis, there's no cure, yet that's not the case here," Taylor said. "For many chronic tendon injuries, a cure is possible. This treatment is often our ace in the hole."
With recent advances in medical technology, PUT for tendinosis has gained traction with promising results, according to the National Institutes of Health. UC San Diego Health is the only hospital system in the city of San Diego offering the procedure.
- Advertisement -

Here's how PUT works: Overuse injuries and microtraumas can compromise a tendon's ability to heal. When traditional preventative therapies, including physical therapy, orthotics and anti-inflammatory injections don't cure the issue, PUT can bypass months of non-definitive treatment alternatives or the need for surgery, Taylor said, by removing the tissue and bone that is causing the pain.
Percutaneous means "passing through the skin" and tenotomy means "cutting, or removal, of tendon tissue." The procedure pierces the damaged parts of the tendon with a needle through the skin under ultrasound guidance, which increases blood flow to the tendon and allows the body's own cells to begin the process of rebuilding the tendon.
"It essentially tricks the body into thinking the nagging overuse injury is a 'new' injury, and the body rushes to heal the affected area and repair the injury," Taylor said.
The treatment can be used on shoulder, hip, hamstring and Achilles tendinosis; tennis and golfer's elbow; jumper's knee; plantar fasciitis and bone spurs. PUT uses the Tenex Health TX System to utilize ultrasonic energy to safely break down and remove pain-causing tissue and bone spurs without damaging the surrounding healthy tendon.
For Miralles, PUT was the golden ticket to healing her Achilles tendon and reinvigorating her dreams of running the Boston Marathon for the second time. She was able to resume running eight weeks after she had the procedure done in February 2021, and went on to run in Boston eight months later with a finishing time of 3 hours and 43 minutes.
"The beauty of PUT is that we had her back running in a few weeks, which allowed her enough time to train for the Boston Marathon," said Taylor, who is also the primary care sports medicine physician for the San Diego Padres and director of the Primary Care Sports Medicine Fellowship Program at UC San Diego School of Medicine. "She ran the race, had a great result and had a really fast and competitive time for a recreational runner."
The out-patient procedure requires only a mini-incision (no stitches required) and takes just 20-40 minutes under local anesthesia.
Chronic tendon overuse injuries are a challenging problem that can lead to significant disability and limitation not just to athletes, but to anyone whose repetitive movements begin to cause tendon pain.
"But just because you've got plantar fasciitis or Achilles tendonitis doesn't mean you have to live with it for the rest of your life," Taylor said. "With so many of these chronic tendon injuries, a cure is possible, and that's certainly our goal."
"I don't care if you're a professional athlete, a recreational athlete, or you just like to walk. I've got people running marathons after this procedure, but I also have older folks that are just looking to enjoy a month in Europe and be able to walk and sightsee without being in pain."
As for Miralles, a self-proclaimed "running junkie," she's grateful the procedure has allowed her to continue pursuing her passion of running. She plans to run the California International Marathon in Sacramento in 2024, with the hopes of qualifying for the Boston Marathon again.
"I don't know if it's the pounding of the pavement, or the blue sky, or the fresh air — there's just such an enjoyment of being outside and exercising," Miralles said. "This treatment has allowed me to keep doing what I love."