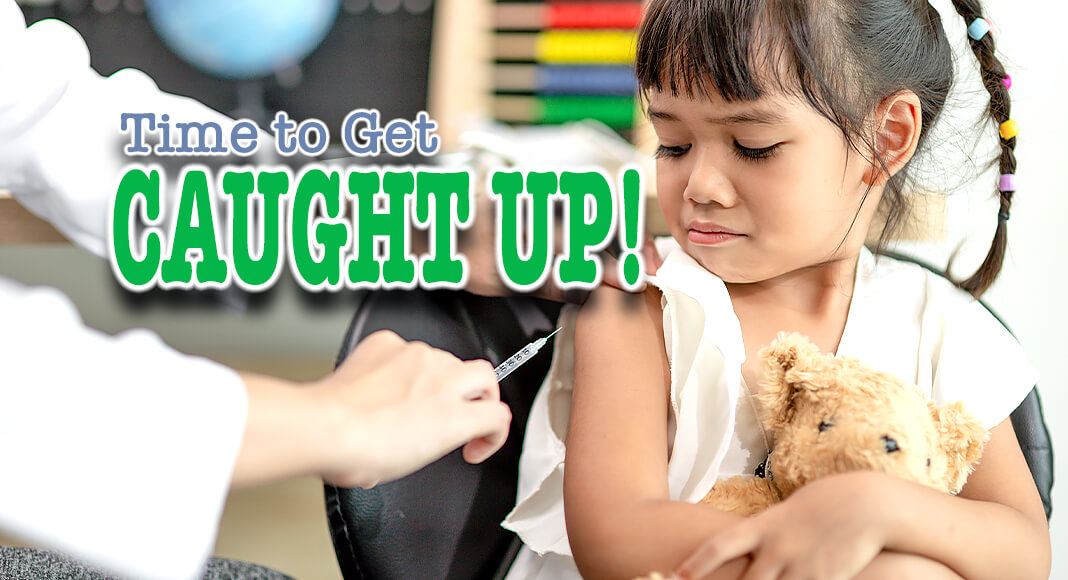 Mega Doctor News
The COVID-19 pandemic caused a significant decline in routine immunizations that occur during adult medical exams and children's wellness visits. The gaps in vaccination coverage are more prevalent and widespread in ethnic and racial minority groups, who already suffer a greater disease burden when compared to non-Hispanic whites. The decline in routine immunizations in children, adolescents and adults makes the nation vulnerable to more vaccine-preventable illnesses, hospitalizations, deaths, and subsequent economic costs associated with diseases.
Catch-Up to Get Ahead
In response to this declines in routine immunization, the Office of Infectious Disease and HIV/AIDS (OIDP) launched the Catch-Up to Get Ahead toolkit and a call to action to
(1) Increase access to childhood vaccines,
(2) Coordinate communication, and
(3) Utilize policy to reduce barriers to obtaining these delayed vaccinations.
The Indian Health Service also utilized Catch-Up to Get Ahead materials in five clinic sites to improve vaccination sites in these clinics. The results, which the Indian Health Service shared on a webinar , showed an increase in vaccination rates in the clinics that implemented the Catch-Up to Get Ahead materials.
Select Partner Catch-Up Efforts
Other organizations also initiated impactful catch-up efforts to facilitate catch-up immunization activities on national, state, and local levels.
- Advertisement -

Related Resources
Explore these additional resources related to catch-up immunization:
Information Source: US Department of Health and Human Services