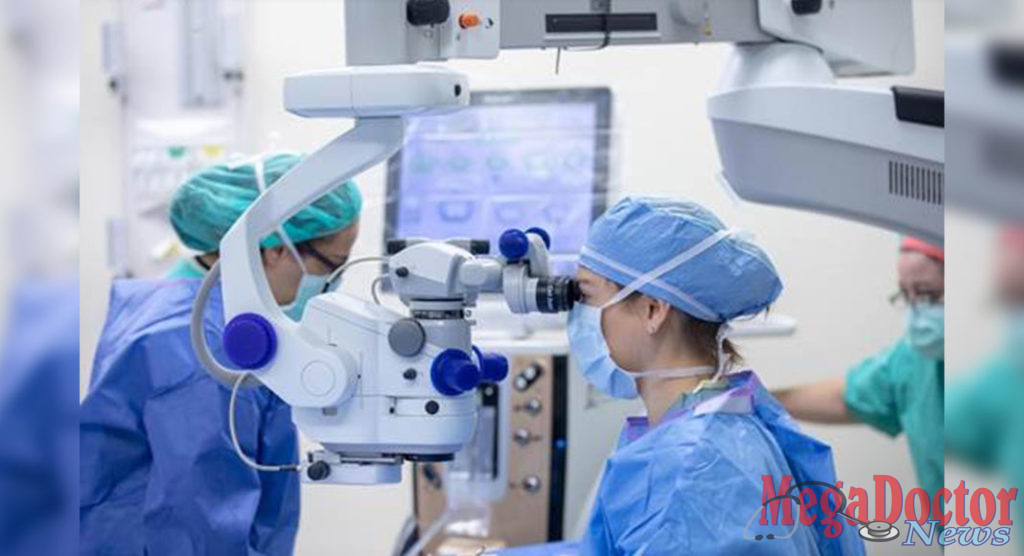 Mega Doctor NEWS
Edinburg, TX — On January 21, 2019, Dr. Rachel Gelman, of the DHR Health Eye Institute, performed DHR Health's first corneal transplant. Corneal disease is a common problem that can cause vision disturbances and discomfort. DHR Health is now the only center to offer this service to the community.
The procedure performed on Billie Phillips was a Descemet membrane endothelial keratoplasty (DMEK), which is a type of partial-thickness corneal transplant. During the procedure the dead layer of corneal cells is removed and is replaced with a very thin and fragile layer of donor tissue. When there are damaged cells on the cornea, it can become swollen, whiten, blur vision and cause pain. Transplanting these cells allows patients to get back to clear vision and to see an improvement in symptoms.
Dr. Rachel Gelman was born and raised in the Rio Grande Valley before leaving to earn her medical degree and train in ophthalmology. She specializes in corneal transplantation, ocular surface disease, and laser vision correction (LASIK) surgeries. Dr. Gelman provides patient-centered care including dry eye, corneal degenerations, cataract, and intraocular lens abnormalities.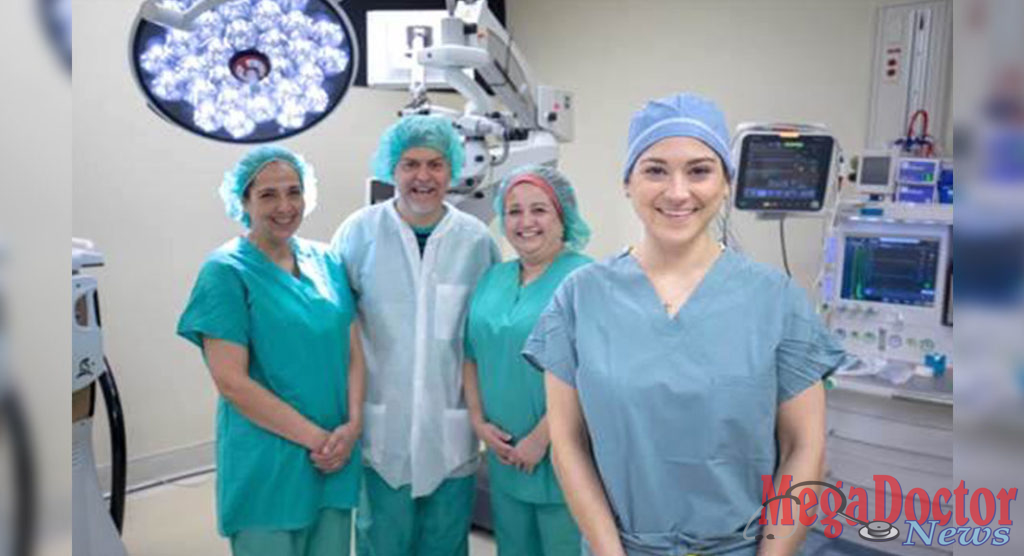 "I feel very grateful for the team of people who helped us get here today; everyone that helped with prepping instruments, getting the equipment, and the donor tissue. I know it takes a whole team to accomplish this," says Dr. Gelman. "So I am very grateful to my patient. She knew was going to be the first one and she put her faith in me and her trust in me."
In order to continue corneal transplantation at DHR Health, there must be donors who willing provide their corneas for patients like Ms. Phillips. Every year more than 84,000 people help restore sight to men, women, and children who require transplantation. "There are really no words to express the amount of gratitude I have, and all ophthalmologists have, for these people who give such a tremendous gift. We wouldn't be here without them," says Dr. Gelman.
For more information about corneal transplantation or to learn about the services offered at the DHR Health Eye Institute, please call (956) 362-2070