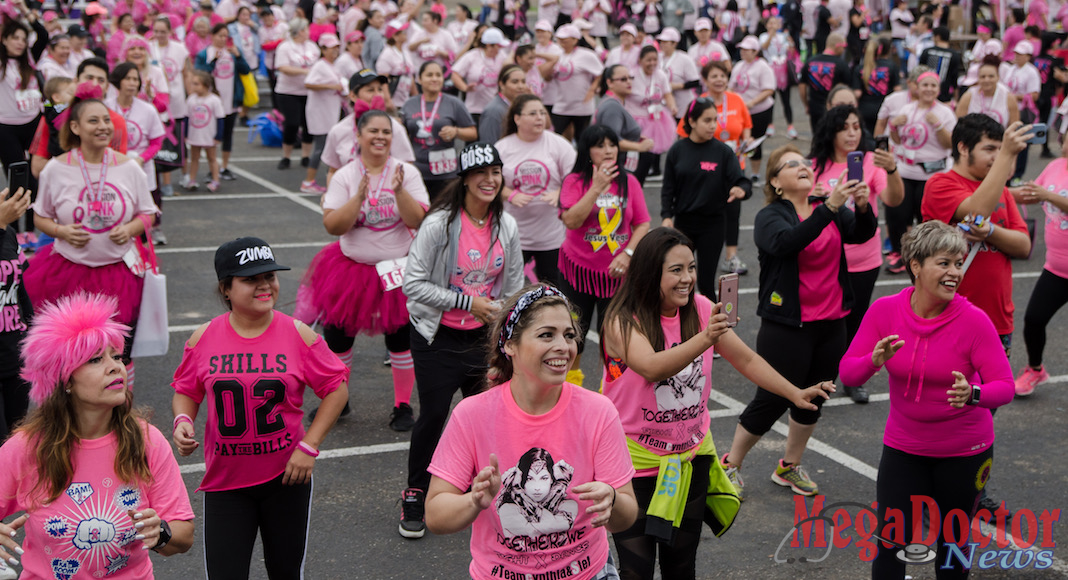 Mega Doctor News
Mission, TX – Thousands gathered at Mission Regional Medical Center for the Ninth Annual Mission Pink 5K Walk/Run for Breast Cancer Awareness on Saturday, October 20th. More than 3,000 people participated in the event and raised over $77,000.
Some were there to support loved ones, friends, the cause, some to celebrate their personal victories over the disease and yes, some to continue the battle against breast cancer.
The people, the survivors, the children, the sponsors, volunteers, spectators, race participants, and the emotion of the day… everyone helped to make the 9th Annual Mission Pink 5K Run/Walk for Breast Cancer Awareness a magical experience for everyone.
The fundraising event could not have been possible without the support from its sponsors: Wal-Mart and Wal-Mart Neighborhood, City of Mission, Mission CISD, McAllen Oncology and many more.
Part of the proceeds will go to provide FREE Mammograms to uninsured women over the age of 40 in the RGV.
"As a non-profit organization, Mission Regional Medical Center is always proactive about engaging in activities that will benefit the health of the community," says Kane Dawson, CEO, Mission Regional Medical Center. "And Mission Pink does exactly that – it reminds women to get themselves checked and schedule their annual mammograms."