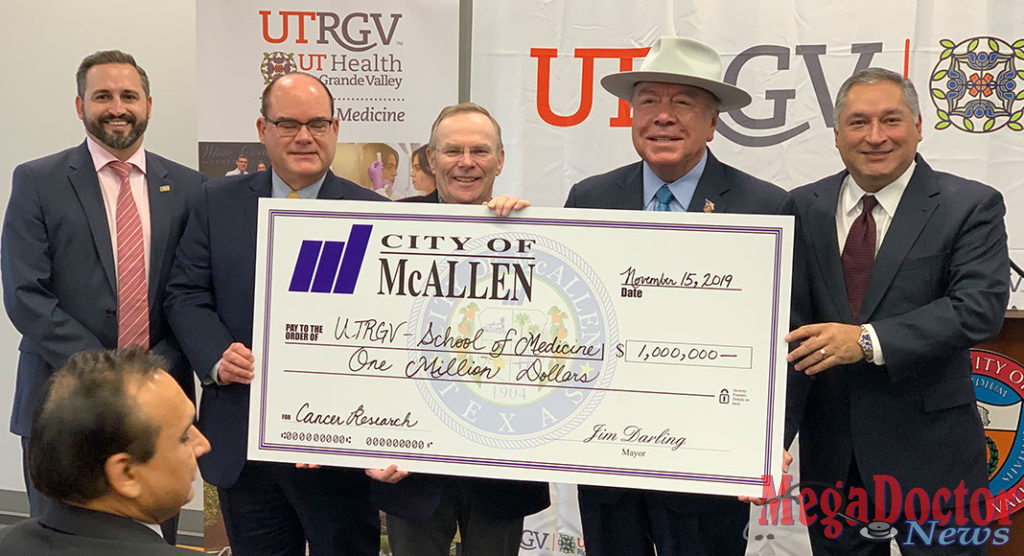 Mega Doctor News
McALLEN, TEXAS – The City of McAllen is continuing its support of The UTRGV School of Medicine with the presentation of a check for $1 million.
The City of McAllen, Hidalgo County and other area municipalities have committed to give money annually to support the School of Medicine, as part of a memorandum of understanding (MU) UTRGV and UT System signed with those local governments in 2014. The MU was also signed by former County Judge Ramon Garcia; former Pharr mayor Polo Palacios, Jr.; former Edinburg Mayor Richard Garcia; former Mission Mayor Norberto "Beto" Salinas, even though the MOU was prepared for the signature of Mayor Pro-Tempore Norie Gonzalez Garza. Also signing former UT Chancellor Francisco G. Cigarroa, MD.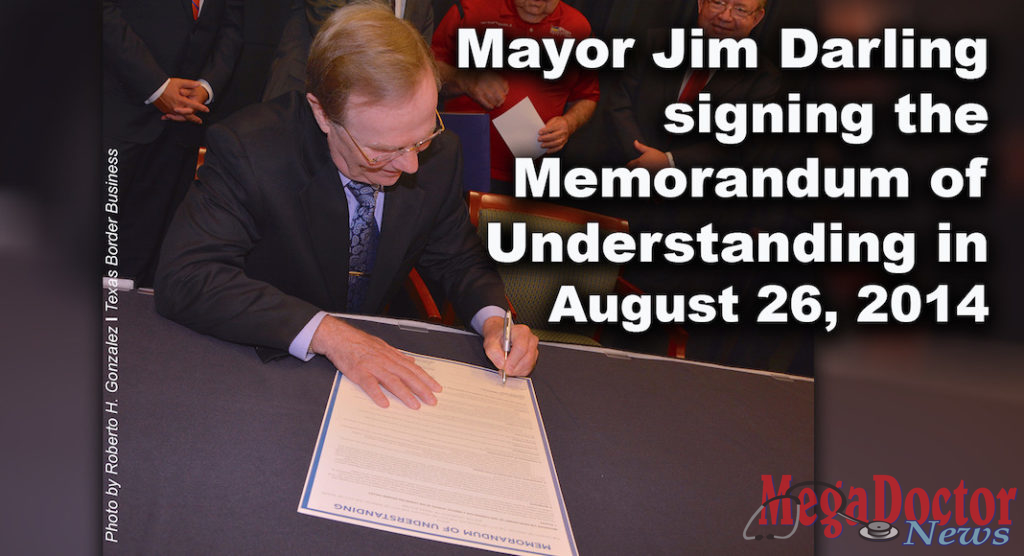 Dr. John H. Krouse, UTRGV executive vice president for Health Affairs and dean of the School of Medicine, said the School of Medicine's partnership with the City of McAllen will help bring about profound improvements in the region's health outcomes.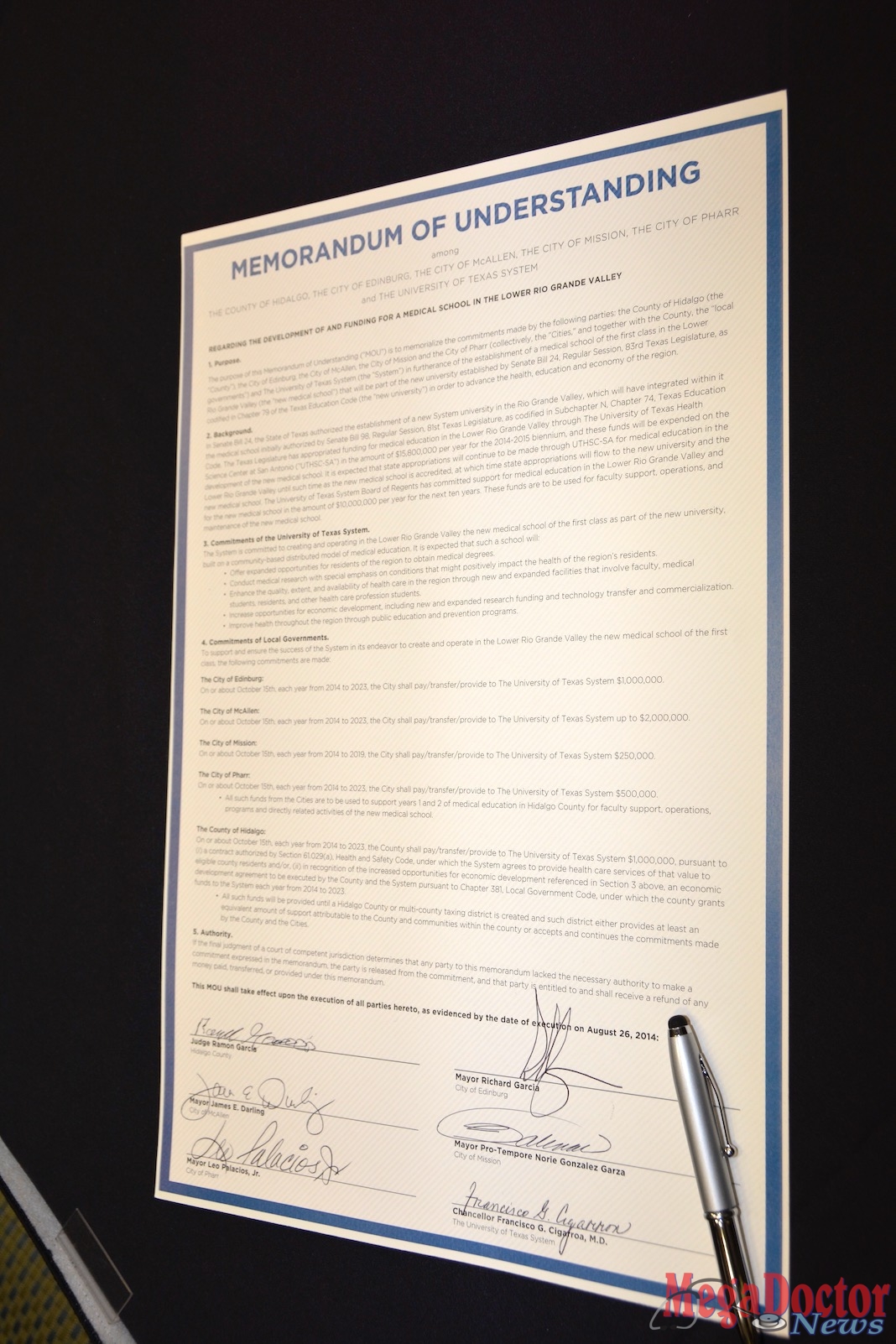 "The cervical cancer mortality rate for women living on the border is 30 percent higher than non-border regions," Krouse said, "so to help combat that, the UTRGV School of Medicine is proud to have partnered with the City of McAllen to establish the South Texas Center of Excellence on Cancer Research (ST-CECR)."
McAllen Mayor Jim Darling said the city's contribution, approved by the McAllen City Commission, solidifies its commitment to UTRGV and its School of Medicine in accordance with the Memorandum of Understanding between the two entities, "to support and ensure the success" of the school.
"In order to help the entire Rio Grande Valley grow and improve – as a community, in business, and most importantly, in our health – then a strong and vibrant UTRGV School of Medicine is tantamount to help make that possible," Darling said. "This payment by the City of McAllen is our contribution to help improve the health and prosperity of our region."
UTRGV President Guy Bailey said the university is grateful for the continued community support from across South Texas.
"As the Valley's university, we are dedicated to developing impactful partnerships throughout the region, and this is another great example of that," Bailey said. "We are thankful for McAllen's financial support, and we are thrilled that this money will be used specifically for our new cancer immunology program, housed in our McAllen research center."
The event took place on Friday, Nov. 15, 2019 in the UTRGV Biomedical Research Building, 5300 N. L Street at the corner of Jackson and Dove in McAllen.