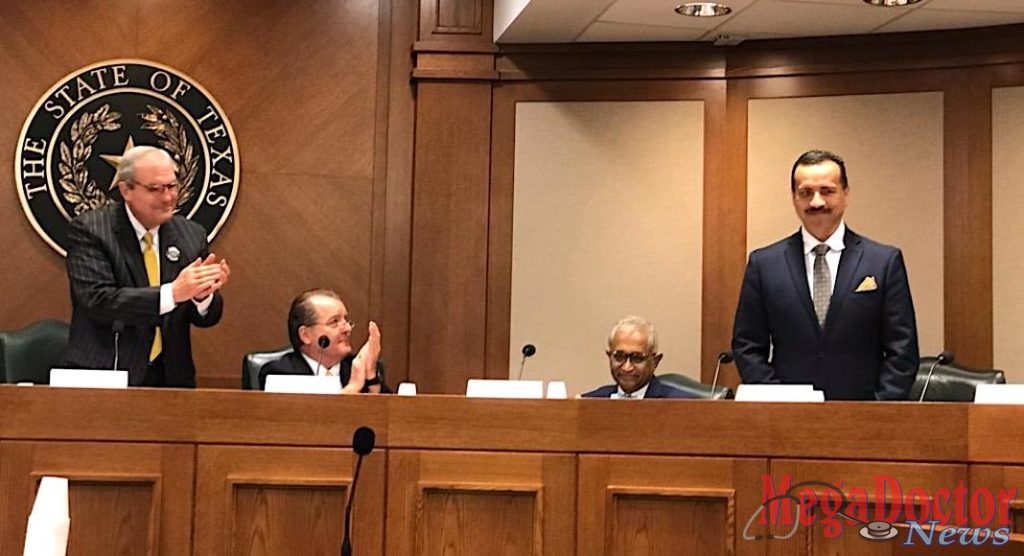 Mega Doctor News
- Advertisement -

Pharr, Texas – Pharr Mayor Dr. Ambrosio Hernandez was officially administered the oath of office this morning by Presiding Officer Donald "Dee Margo" as he joined colleagues for his first meeting at the Cancer Prevention and Research Institute of Texas (CPRIT) Oversight Committee in Austin.
"I am honored to be a part of this committee and am especially proud to join my colleagues as we lead the statewide effort to cure cancer," said Hernandez. "With my background as a pediatric surgeon, I will continue to advocate and push for efforts that will advance our fight against cancer," he continued. "We are entrusted with a very important task and I am here to do my part to ensure that we are investing our resources, research, and funding into viable solutions that will enhance the quality of life for all Texans," he added. "I thank Lieutenant Governor Dan Patrick for his trust in me and look forward to serving our Texas families and children in this new role."
Texas Lieutenant Governor Dan Patrick appointed Hernandez to the Oversight Committee last week. Hernandez is now one of nine Texans who serve on the oversight committee, comprised of appointees by the Governor, the Lieutenant Governor, and the Speaker of the House of Representatives. The oversight committee guides the programs and services for the CPRIT, who awards grants for cancer-related research and the delivery of cancer prevention programs and services.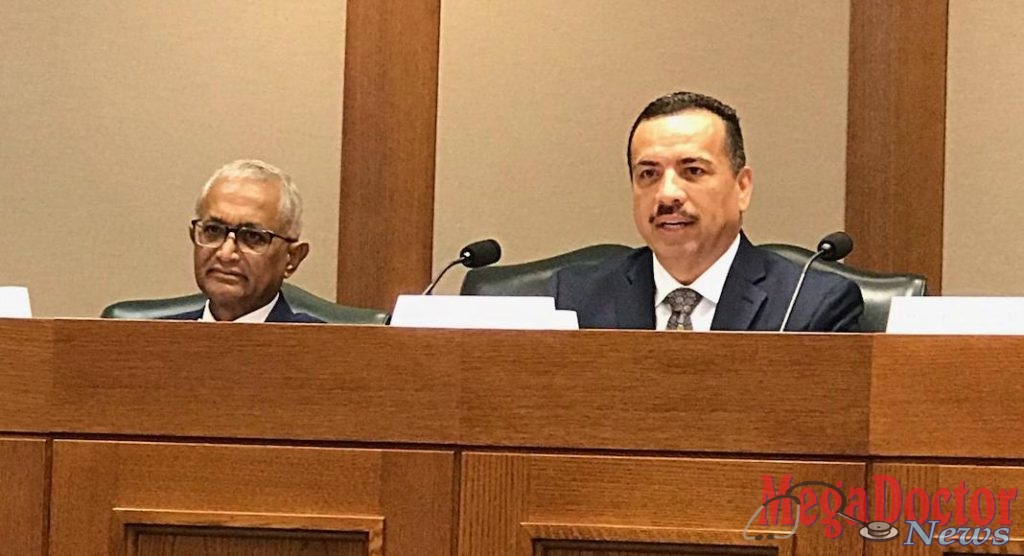 The CPRIT was established in 2007 by Texas voters who approved and authorized investing $3 billion in bonds to fund groundbreaking cancer research and prevention programs and services. CPRIT's mission is dedicated to finding a cure for cancer, and it strives to position Texas as a leader in cancer research and prevention by collaborating with a variety of public and private entities, community organizations, universities and academic health institutions, government entities, and others who are committed to fighting cancer and finding a cure. On November 5, 2019, Texas voters overwhelmingly approved a constitutional amendment to reauthorize CPRIT and provide an additional $3 billion for a total $6 billion investment in cancer research and prevention.
CPRIT is the state agency mandated to: Create and expedite innovation in the area of cancer research and in the area of cancer research and in enhancing the potential for a medical or scientific breakthrough in the prevention of cancer and cures for cancer; Attract, create, or expand research capabilities of public or private institutions of higher education and other public or private entities that will promote a substantial increase in cancer research and in the creation of high-quality new jobs in this state; andDevelop and implement the Texas Cancer Plan. Texas Health and Safety Code, Chapter 102.002