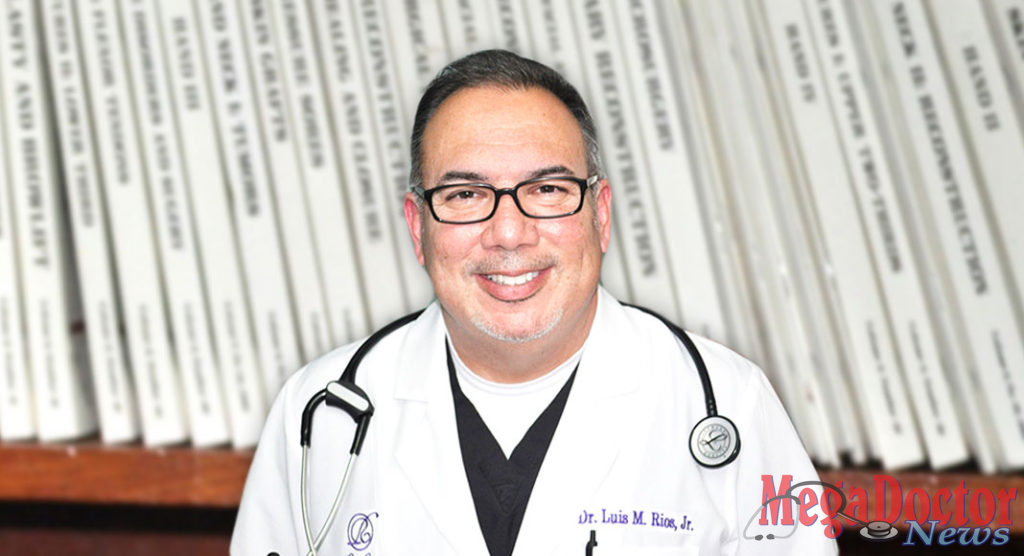 Mega Doctor News
Edinburg, TX – The opioid crisis will be addressed on March 25th, 2019, at the state Capitol in Austin, Texas by doctors all across the state. Dr. Luis Rios of Rios Center for Plastic Surgery will be amongst the large group of physicians who will be going before our Texas legislature to address this ongoing epidemic.
With opioid drug abuse headlines flooding the media about the alarming rise in deaths due to overdoses, physicians are taking action in preventing patients from becoming dependent on the use of opioid medication.
One topic that will be discussed is pharmacies and physicians developing a method of filtering out fraudulent prescriptions such as large opioid quantities, pattern prescribing, early refills, false caregivers, cash payments, signs of forgery, prescribing beyond specialty, etc.
According to the National Institute of Drug Abuse, roughly 21 to 29 percent of patients prescribed opioids for chronic pain misuse them.
Another issue that will be addressed is limiting the exposure of opioids around family members and friends of patients who suffer from chronic pain conditions.
Plastic surgeons are aware of this crisis and want to do everything in their power to reduce the amount of drug overdoses due to opioids while ensuring that patients are getting the health care that they need.
"Although reducing opioid prescriptions should be our goal, we should not inhibit the access of opioid medication when it is indicated," said Dr. Rios.
Rios Center for Plastic Surgery stands by the mission of attacking and ending this epidemic and hopes to help develop a comprehensive plan that will allow all health care professionals to work together in reducing the number of drug overdoses.
"We are interested in developing practical strategies in the prescription of opioid medication," states Dr. Rios.
He believes that there is not a "one-size-fits-all" policy and that there needs to be a strategic plan in place that will help put an end to the rising number of deaths due to pain medication overdoses.
Texas MD's are hoping to bring light to this situation during their one-on-one meeting with state legislators and hope to come up with a comprehensive plan that will end the opioid crisis.