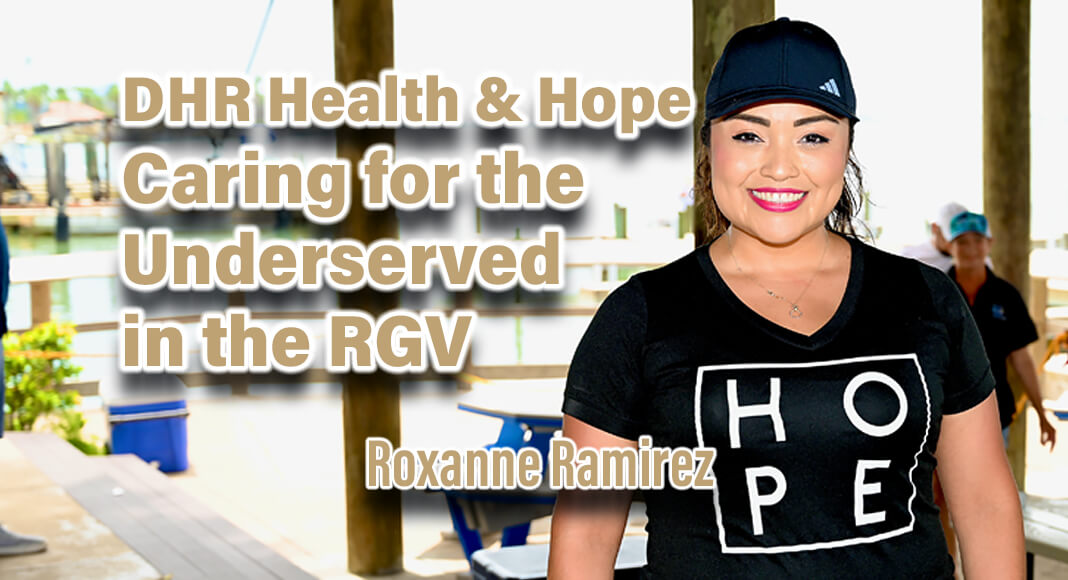 Mega Doctor News
By Roberto Hugo González
Roxanne Ramirez, the executive director at Hope Family Health Center, has dedicated 11 years of her life to a mission that often goes unnoticed but has an immeasurable impact on the community it serves. Situated in Hidalgo County, an area plagued with a staggering 31% poverty rate, the Hope Family Health Center is a refuge for the uninsured and underserved. The organization has existed for 27 years and has carved out a unique space where healthcare is not a privilege but a right.
The clinic operates as a non-profit entity, and its financial lifeblood comes from an intricate blend of fundraisers, private sponsorships, and grants. One of its signature fundraising events is the DHR Health "Fishing for Hope tournament." Roxanne stated that the money raised from such events is critical for the center's operations, enabling them to offer many services, from laboratory tests to specialty care referrals. Hope does not operate on a sliding scale fee system unlike many other healthcare providers. In practice, a patient's inability to make a financial contribution does not prevent them from receiving medical care. The clinic sees the patient first, knowing the vital funds from community events and donors will cover the costs.
But the real magic of Hope Family Health Center is in its services' breadth and depth. The center goes beyond basic medical care to offer mental health counseling, diabetes prevention programs, laboratory services, and referrals for specialty care. They employ case managers for care coordination and provide peer support services. Their center is one of only two in the entire state of Texas that maintains a "warmline," which serves as an invaluable resource for those seeking a compassionate and understanding ear, available for national and international calls. In a landscape widespread with healthcare challenges, this wide-ranging set of services creates a sanctuary of hope for those who may have none.
The center's most frequent diagnoses reflect the broader health concerns plaguing the Rio Grande Valley: diabetes, hypertension, depression, anxiety, and obesity. As if these aren't challenges enough, the Rio Grande Valley is also witnessing what can only be described as an amputation crisis. This is particularly alarming given that nearly half of the center's patient population is diabetic.
Roxanne explained that the problem often starts when patients arrive with uncontrolled diabetes, already at an advanced stage of the disease, complete with complications like neuropathy. "Although the center can refer them to wound care specialists in the community, sometimes it's too late. That's why Hope Family Health Center focuses so much on education and outreach; they want to intervene before it gets to that point."
Costly medication stands as one of the significant barriers to effective healthcare. At Hope, this issue is tackled head-on with a program called Prescription Assistance. Patients are guided by case managers who help them fill out the necessary paperwork. Once approved, medications are delivered directly to the center. In addition, the clinic has a unique pharmacy program that allows patients access to essential medications at no cost. In isolated instances where a specific medication isn't available through their programs, the center's funds bridge the gap. It's a holistic approach to healthcare, understanding that to truly help a patient, you can't separate diagnosis from treatment; they're two sides of the same coin.
- Advertisement -

When it comes to outreach, Hope Family Health Center leverages every tool at its disposal. They are active on social media, maintain an informative website, and engage with the community through various outreach events. Their presence in the community is felt wherever they are invited, ready to share their message of prevention and healthcare accessibility.
To Roxanne Ramirez, her work with her team at Hope Family Health Center is not just a job but a calling. Her gratitude extends to the community that supports them, acknowledging that their mission is sustained through prayer and community backing. This gratitude and a strong sense of mission keep her going and keep the Hope Family Health Center as a light in the community, often hidden in healthcare darkness.
The clinic operates under a 501(c) non-profit status, serving as the only safety-net clinic in the Rio Grande Valley. While they request small donations ranging from $5-$15, patients are kept from being turned away due to their inability to pay. Their aim? To provide services that strengthen families and build resilient communities, a mission they've stood by for nearly three decades. With community support, dedicated staff, and strong leadership, the Hope Family Health Center lives up to its name, embodying hope for those who need it most.